Inspector Rebus Reboot Casts Outlander Star Richard Rankin As Lead
Outlander star Richard Rankin has been cast to play Inspector Rebus in Viaplay's new series adaptation based on the novels of Ian Rankin.
---
Rebus, the upcoming Viaplay adaptation of Sir Ian Rankin's hugely popular Inspector Rebus novels, has cast Outlander star Richard Rankin (no relation to the author). Rankin will play a younger Rebus in his earlier days in the Nordic streamer's first British original series. Richard Rankin follows in the footsteps of fellow Scotts John Hannah and Ken Stott in the ITV version 20 years ago, and a few years ago, Succession's Brian Cox in a 10-minute short featuring a retired Rebus living in Lockdown during the Pandemic.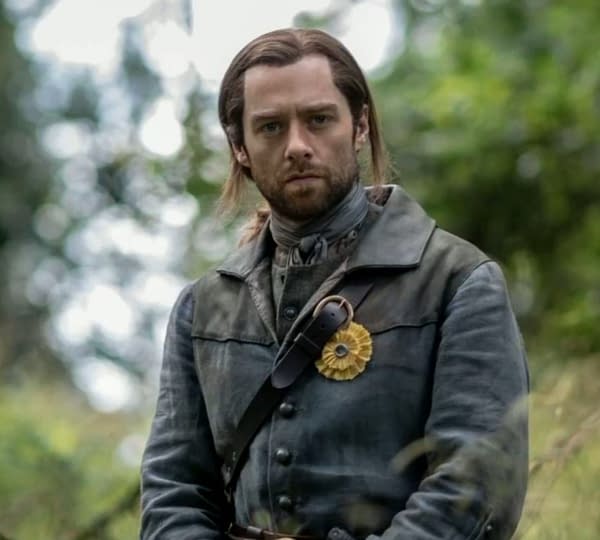 Viaplay's reboot, which is planned as a returning series and will soon unveil more cast members, follows 40-year-old Inspector John Rebus at a psychological crossroads following an altercation with an infamous Edinburgh gangster. At odds with a job increasingly driven by technocrats, involved in a toxic affair he knows he needs to end, and all but supplanted in his daughter's life by his ex-wife's wealthy new husband, Rebus begins to wonder if he still has a role to play – either as a family man or a police officer.
Richard Rankin, who plays Roger Wakefield in Starz drama Outlander and whose past credits include The Last Kingdom and Trust Me, said he "feels very lucky to be given the honour of bringing such an iconic Scottish character back to TV screens." Ian Rankin backed Richard Rankin to "bring the character to life," adding: "He's the perfect fit for the role, and not just because we coincidentally share the same surname." Gregory Burke is scripting the adaptation from Magpie Murders production company Eleventh Hour Films. The project is a big UK bet for Viaplay, having launched in the country only four months ago. Viaplay Chief Content Officer Filippa Wallestam said it is a "privilege to have such a famous character spearheading Viaplay's original storytelling in the UK."
Sir Ian Rankin wrote 24 Rebus novels between 1987 and 2002. The TV series ran from 2000 to 2007 on ITV, and the first actor to play the curmudgeonly copper was John Hannah.