Becky Lynch is one of WWE's top stars and arguably more over than anyone else on the roster. But could The Man be looking to leave the world of pro wrestling behind? With a burgeoning acting career and advice from two superstars who have done the same, Dwayne "The Rock" Johnson and John Cena, that could be the direction she's headed.
Lynch was interviewed by TMZ Sports about her acting career after landing a part on Billions. In the interview (h/t 411 Wrestling for the transcription), Lynch discussed receiving guidance from Cena and The Rock. "Yeah, he's [The Rock] actually been very helpful in guiding me and actually put me in contact with who my agent is right now," Lynch said. "He's just been very giving, and I think they all are because they've all been there. And they're all read to look after the next generation. [John] Cena has also been so great to me and so generous with his time and his advice, and checks up on me and what I'm doing now. So yeah, I think everybody wants to see the next generation move to where they've been, you know?"
"They don't have to do that," she continued. "They are busy, busy men, and yeah. They don't need to be so generous with their time and advice and be so caring and nurturing, but they are. And I think it's just a testament to one, the kind of people they are, but also, just the family environment that wrestling creates."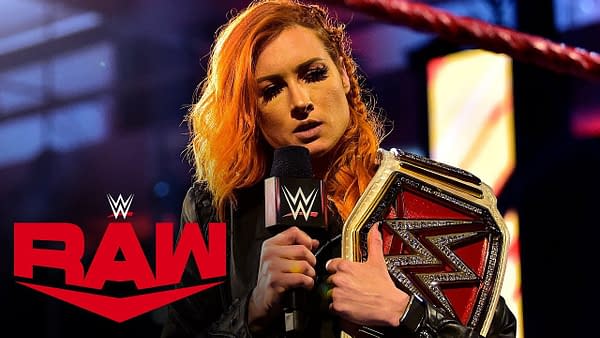 Speaking of the Billions role in the latest issue of the Wrestling Observer Newsletter, Dave Meltzer said, "A major national women's magazine is also preparing a major feature on Lynch. There are others in the entertainment world interested in Lynch because of her crowd connection ability."
Lynch says she does plan to keep wrestling as long as possible, even though she does have more big parts lined up in the next year. "Look, I just love performing," she said. "I love being able to get that out there, but I also love a crowd. So as long as I can wrestle, then I'm going to be doing that. But here's some stuff coming out in the next year, which is pretty big and I'm very excited about, but I can't talk about it. But stay tuned."
Of course, Johnson and Cena also said they'd always be at home in WWE, but we rarely see either of them anymore, do we? Farewell, Becky Lynch. It was nice while it lasted. Hopefully, before she goes, we'll get a Hollywood Becky Lynch heel run to cap off her career. It would be worth it for the painted-on beard alone.
Enjoyed this article? Share it!