iZombie Season 4: Did the Writers Name Liv's New Love Interest Based on This Ship Name?
Next week's episode of iZombie will introduce us to Levon Patch (Daniel Bonjour), a documentary filmmaker and a potential love interest for Liv Moore (Rose McIver). How they will meet isn't exactly clear, as the description for the fifth episode of the fourth season reads:
Liv stumbles onto Chase Graves' evil plan while investigating the murder of a hockey player; Major has to make a horrible decision; Peyton attempts to control a volatile situation.
None of that clearly says it would involve a filmmaker.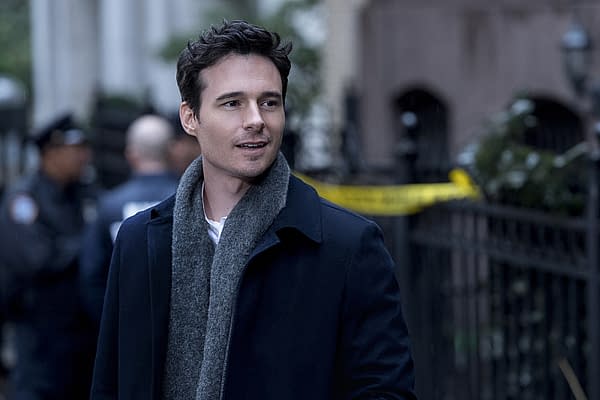 So what is this new guy like? McIver told TVLine:
I was very excited that their 'ship name would be 'Livon,' which was clearly no accident knowing our writers. He's completely different [from] her boyfriends [that] we've met in the past… It's a version of a person Liv connects with that we haven't seen before, which is cool.
On a show where the lead character is a zombie named Liv Moore… I can totally seem them going for the 'Livon' ship name.
If Bonjour looks familiar to you, he appeared on a few episode of The Walking Dead and was a regular on the CW series Frequency. Which makes a lot of sense — once you're on the CW, they tend to keep you around.
iZombie airs Mondays at 9 p.m. ET on the CW.