Joseph Reitman To Play "Crazy And Delusional" Villain In Syfy Series 'Happy!'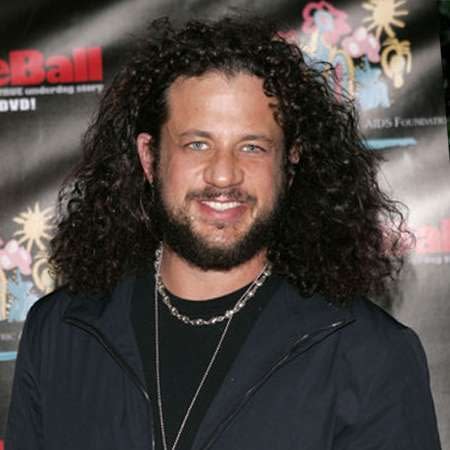 With the announcement of Patton Oswalt (King of Queens, Agents of S.H.I.E.L.D) to a part of the Syfy adaptation of Grant Morrison's Happy! earlier today, we now have a villain cast for this television version of the dark and weird series.
Joseph Reitman of Money Monster fame will be playing a "crazy and delusional" villain in the series. It has not been said who exactly he will be playing yet, but it wouldn't surprise me if he has a red suit and a big white beard.
Christopher Meloni (Man of Steel, Law and Order: SVU) has already been cast as protagonist Nick Sax, who, for the uninitiated, is a drunken ex-cop who is now a hitman who runs into trouble after a hit goes wrong and the mob turns their sites on him in Christmas time. A murderous Santa is on the loose to make matters worse, and he meets a tiny blue horse named Happy! who changes things for Sax, needless to say.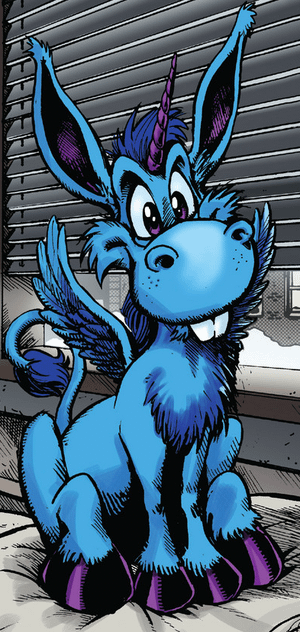 That tiny blue horse already has a voice behind it, as well, and it's Bobby Moynihan of Saturday Night Live and We Bare Bears.
This seems like an oddly TV-MA/R-Rated fare for Syfy channel, which seems to reach its peak at a harsh TV14. They have had critically-acclaimed series with mature themes, such as Battlestar Galactica. However, this series seems more like something that would wind up on AMC or HBO/Showtime/Starz/etc. Who knows though, even main network stations have upped their mature content game to compete with the likes of Netflix and Hulu. I mean, hell, even NBC had Hannibal.
We'll see how it turns out. I'm especially interested in seeing how they decide to animate Happy himself. The style of the horse is highly cartoonized in a Looney Tunes style. They could either go full on in that direction in live action, which would look weird, or they could try to make him realistic and lose some of the aesthetic style. It seems like a hard situation to win one way or the other. Hmm, it's almost like not every comic and novel is receptive to an adaptation.