Justin Roiland On Rick and Morty, Gravity Falls, Adventure Time & More
It's hard to believe it, but it's true: we've come to the end of the fourth season of Adult Swim's Rick and Morty. Aside from leaving us slightly depressed and with a theory that the entire season was Evil Morty's psychological warfare against Rick, we're selfish enough to admit that we're already looking ahead to next season. Will ten-episode, split seasons be the norm? Should we pencil in November 2020 and May 2021 for our next five-episode rounds? Justin Roiland has some thoughts on that (see below), but it's not like the series co-creator couldn't use a few minutes of downtime.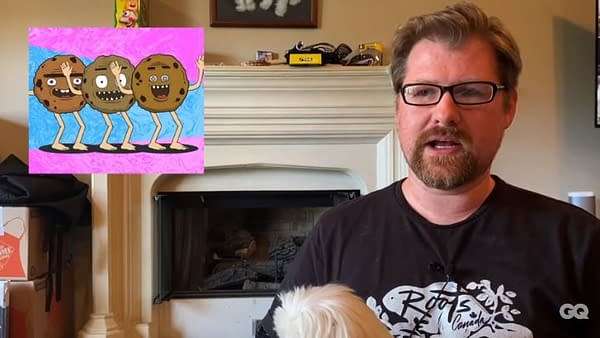 Between continuing to promote his new animated Hulu series Solar Opposites as well as his other endeavors in video games and other media, it's pretty clear Roiland's not lacking for things to do. But that doesn't mean he doesn't have a few minutes (more like slightly less than 21 minutes) to take a look back on his voice acting career. In the following clip, Roiland offers viewers some insight into his turns on Adventure Time, Gravity Falls, The Sarah Silverman Program, and (of course) Rick and Morty and Solar Opposites:
While he had promising news about the fifth season to share, it looks like Roiland is as much in the dark over how the next season will go release-wise just like the rest of us: "I think it's largely dependent on how quick the episodes can get produced. I know season five is mostly in the can. They're still gonna be reworking when the animatics come back, so that can extend the process. I believe if they have the full ten episodes, they'll release them without a split, but I honestly have no idea. That's kind of a question that's outside of my jurisdiction. They do what they think is best for the show."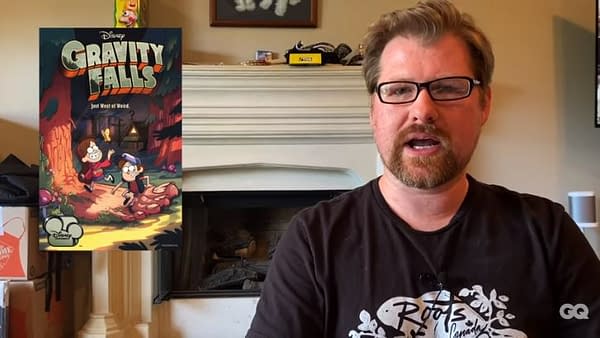 Roiland isn't just a fan of having a split in the schedule like we saw this season, but he loves the idea of playing around with release schedules and other new ways of getting episodes out to the fans. Even monthly: "I've been saying we should drop an episode each month, just make it a big event. I like the idea of thinking outside the box with how any show is delivered to the masses. If you do one a month, the show is alive the whole year and you're still buying us all the time we need to make them as good as they need to be. I'm not saying that's ever gonna happen, but I have brought that up in the past. That just goes to the point that I have no idea what the plan is for season five. I'm sure whatever it is will be the right decision."