Law & Order: SVU, X-Files, 30 Rock: How Det. John Munch Transcends TV
It's been quite a journey for actor-comedian Richard Belzer, whose best-known character is Det. John Munch. The character was introduced in 1993 on NBC's Homicide: Life on the Street created by Paul Attanasio. The series was set in Baltimore. Belzer appeared in all 122 episodes during its seven-season run when it wrapped in 1999. Later the same year, Munch moved to New York to join the NYPD's Special Victims Unit when Belzer reprised his role for Law & Order: SVU. With series' currently entering its 22nd season, the actor decided to step down from his role after 15 seasons in 2014 making a guest appearance in season 17. Munch saw promotions to sergeant and now acts as DA investigator. Playing a role for 15 seasons is a Herculean feat on its own, but what sets the character apart from any other character on television is the crossovers on other shows. To start, Belzer also appeared in the original Law & Order and the short-lived Law & Order: Trial by Jury Beyond the natural setting of police procedurals, Munch also appeared in science fiction and sitcoms.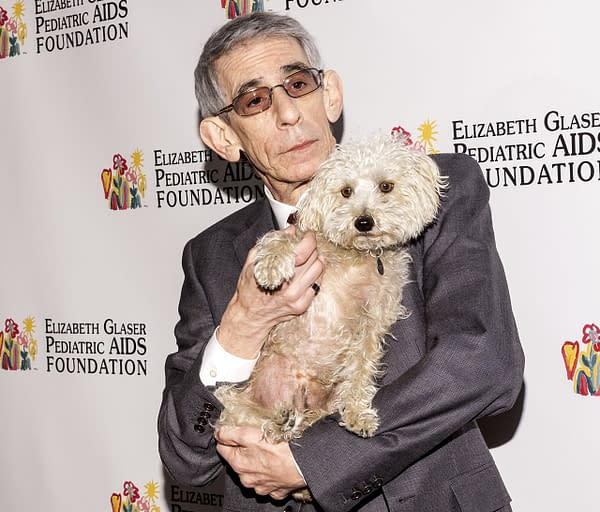 Crossing Over with John Munch of Law & Order
There probably hasn't been another actor in TV history who's done so much with one character. As far as ways to shoehorn Munch, it could be a mere coincidence where the characters bump into him at the police station or a fictionalized version of SVU was on. Aside from the aforementioned shows, Belzer's Munch also appeared in Arrested Development, The X-Files, The Beat, The Wire, 30 Rock, Jimmy Kimmel Live!, and The Unbreakable Kimmy Schmidt. His final crossover appearance to date was on the Netflix series in 2015. His final appearance as Munch to date was in a 2016 episode of SVU. Belzer's largely participated in documentaries aside from playing a fictionalized version of himself in 2016's The Comedian. It's been a long four years since we got our Munch fix and from the looks of things, Belzer's retirement of the character might stick. If he were to change his mind, there are plenty of contemporary shows that can easily adjust to his grizzled sardonic nature like The Goldbergs, Brooklyn Nine-Nine, What We Do in the Shadows, and any of the NCIS or CSI series. What show do you think can use a Munch crossover?