Laying Off Workers Pays Off for WWE as Stock Price Jumps 12%
Last week, WWE chose to increase profits for their investors over keeping their own workers employed during a pandemic. That decision appears to have paid off. Investors, recognizing a company that will clearly do anything to make the rich richer, rewarded WWE by buying more stock, pushing prices up 12% after WWE released their first-quarter financial report Thursday. The stock was up to $43.80 in after-hours trading at the time of this writing.
More than fifty wrestlers and backstage talent were laid off or furloughed by WWE last week. The company decided to drop the workers as a cost-cutting measure despite boasting of $500 million in reserves and despite announcing dividends for shareholders the following day totaling $9.3 million, enough to keep everyone employed into 2021. This followed WWE obtaining a special exemption from Florida's stay-at-home order to continue operating as an "essential" business. The exemption granted the same day a Republican Super PAC headed up by Linda McMahon pledged to spend $18.5 million in the state this year to ensure WWE Hall-of-Famer Donald Trump wins his reelection effort.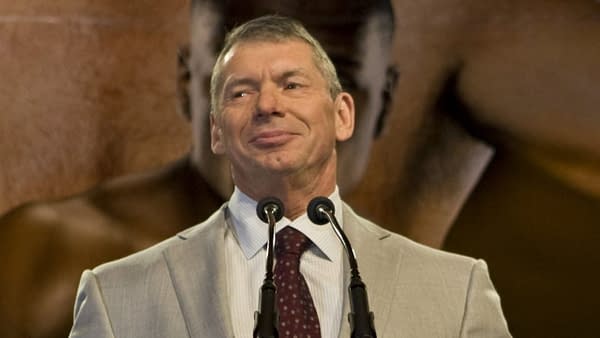 Earlier this week, a person claiming to be a WWE employee contributed a public statement to a meeting of the Orange County Board of Commissioners. They claimed that the WWE was forcing its employees to work and that it was impossible to maintain social distancing measures at the company's events. WWE, however, denied the claim, saying that "employees know they can confidentially go to Human Resources, not the public," and that "no one would be fired if they were uncomfortable with their surroundings."
In their first-quarter financial report, WWE reported a massive increase in revenue primarily due to television contracts and Saudi Arabian money. The company reported revenue of $291 million, up 60% from last year, operating income of $53.3 million (as opposed to a loss of $6.8 million last year), and adjusted OIBDA of $77.3 million from $12.4 million last year. In a statement along with the report, Vince McMahon called WWE's performance "strong and largely unimpacted by the COVID-19 outbreak." At the same time, CFO Frank Riddick somewhat contradictorily said that due to "current uncertainties of the potential impacts of COVID-19 on our business, we have reduced employee, talent and other costs."
WWE bet on their investors over their workers, and that bet paid off, at least in the short term. How the last two weeks of bad publicity will affect WWE's image, in the long run, remains to be seen.