WWE Reports 60% Revenue Increase After Laying Off Workers
WWE has released its first-quarter financial report, and it somehow makes the laying off of dozens of wrestlers and backstage talent along with countless office and live event staff seem even more coldhearted. The company reports revenue of $291 million, up 60% from last year, operating income of $53.3 million (as opposed to a loss of $6.8 million last year), and adjusted OIBDA of $77.3 million from $12.4 million last year.
WWE's Q1 financial report also confirms Bleeding Cool's report from last week that WWE's stock dividend paid to investors could have kept all of the laid-off workers employed into 2021. WWE reports a $9.3 million dividend payout (we estimated $9.4 million based on known quantities of stock). As we noted, Vince McMahon himself, based on his ownership, is entitled to more than one-third of that money. The company also once again touted its $500 million in liquidity, money which the company chose not to spend keeping its workers employed during a global pandemic.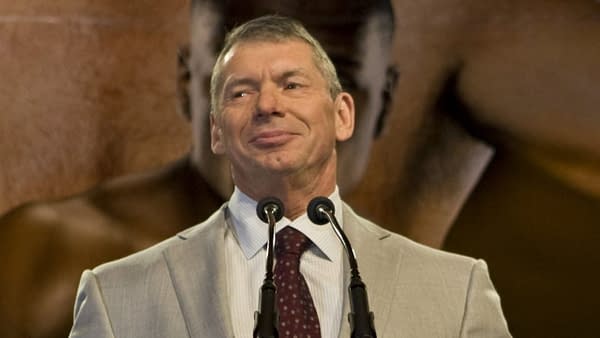 "Our first-quarter financial performance was strong and largely unimpacted by the COVID-19 outbreak," said Vince McMahon in the press release. "Now we are in the midst of unprecedented times, which require us to be especially nimble, creative, and efficient in order to ensure the long-term value of WWE. We are taking precautions to protect the health and safety of our performers and staff as we produce content in new ways, engage fans with a much-needed diversion, and operate effectively in this evolving environment."
WWE obtained a special exemption from the state of Florida declaring them an "essential" business so they could continue to produce television shows. That exemption came the same day a Republican Super PAC controlled by Linda McMahon pledged to spend $18.5 million in the state for the upcoming election. Additionally, a comment was read at an Orange County Florida meeting earlier this week from a person claiming to be a WWE employee who said the company was forcing people to work despite an inability to maintain social distancing, though WWE denied the claim.
Chief Financial Officer Frank Riddick spoke in the press release about the staff reductions:
In the quarter, we delivered revenue of $291 million and Adjusted OIBDA of $77.3 million exceeding our rescinded guidance as we offset the impact of canceled events by reducing production and other costs. Given the current uncertainties of the potential impacts of COVID-19 on our business, we have reduced employee, talent and other costs and delayed approximately $140 million in capital spending related to our new headquarters to strengthen our financial performance going forward and to ensure we have the resources necessary to execute our value creation strategy.
The big takeaway from the report is that WWE is doing better than ever, but many of its former employees now find themselves without income during a time when they need it most.