Legends of Tomorrow Season 5 Finale Preview: Will Free Will Be Enough?
After a season that started with a "Crisis" on screen and then had to hold on for a health crisis in the real world, The CW's DC's Legends of Tomorrow has actually reached its season finale. Having survived a trip through some twisted versions of our favorite series (Friends, Downton Abbey, Star Trek, and a trip back to Mr. Parker's place), our Legends are looking to break free from the Fates and (because it's a day ending in "Y") save the world. Small problem: they're going to have take on a small army of very familiar Encores. But you know what it means when our Legends roll up in costume mode, and with Constantine (Matt Ryan) back in the trenchcoat? Before you answer, did we mention Sara's (Caity Lotz) back in White Canary kick-ass mode?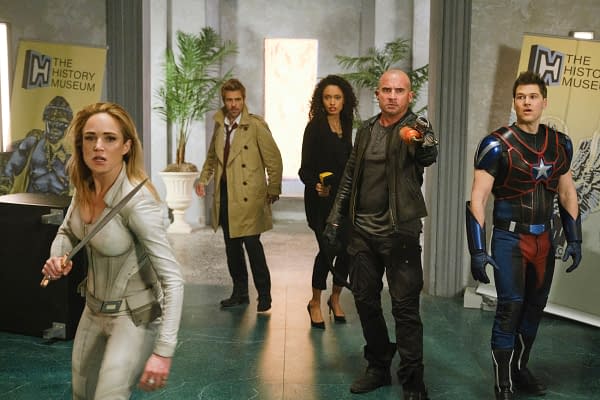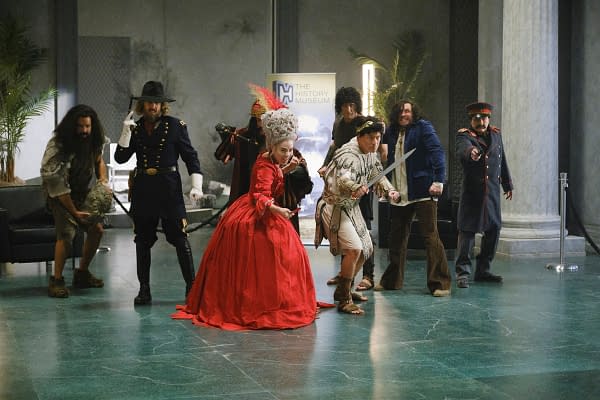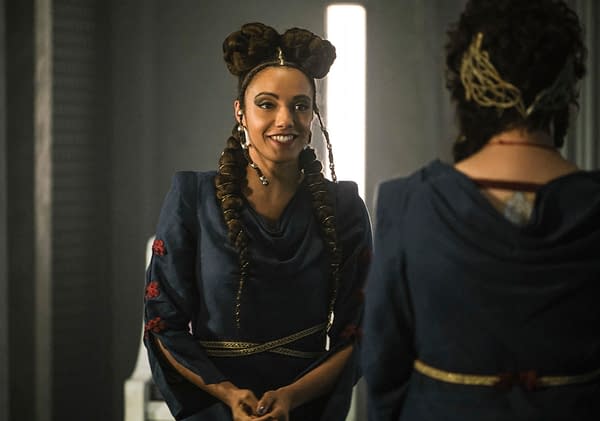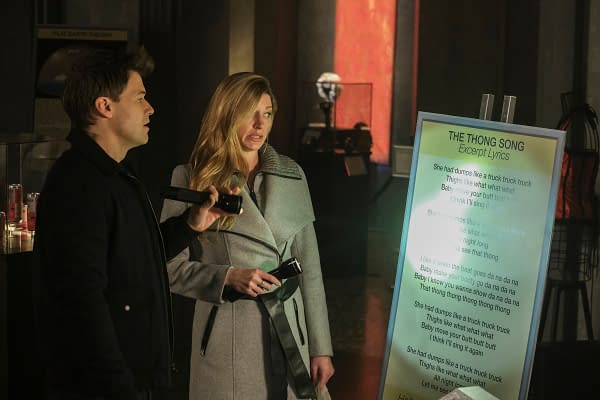 DC's Legends of Tomorrow season 5, episode 15 "Swan Thong": SEASON FINALE – Still controlled by the Fates, the Legends find themselves in 1984-esque world, they soon discover that things aren't as they thought they would be. The Legends must convince the civilians to trust them and stand up for their right to choose, but the Fates don't make it easy by resurrecting the Encores once again. Caity Lotz, Jes Macallan, Dominic Purcell, Nick Zano, Tala Ashe, Maisie Richardson-Sellers, Olivia Swann and Matt Ryan also star. Kevin Mock directed the episode, written by Keto Shimizu & Morgan Faust.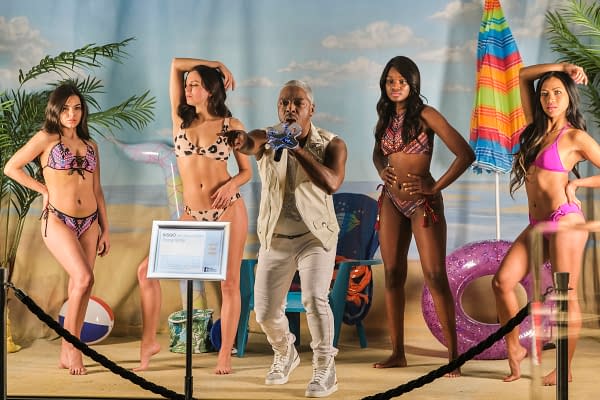 DC's Legends of Tomorrow stars Caity Lotz as Sara Lance aka White Canary, Brandon Routh as Ray Palmer aka Atom, Dominic Purcell as Mick Rory aka Heat Wave, Nick Zano as Dr. Nate Heywood aka Steel, Maisie Richardson-Sellers as Charlie, Tala Ashe as Zari Adrianna Tomaz, Matt Ryan as Constantine, Jes Macallan as Ava Sharpe, Courtney Ford as Nora Darhk, and Olivia Swann as Astra Logue. Greg Berlanti, Phil Klemmer, Keto Shimizu, Grainne Godfree, and Sarah Schechter executive produce. Bonanza Productions Inc. produces, in association with Berlanti Productions and Warner Bros. Television.