"Legion" Season 3, Episode 5: "Chapter 24" Introduces Hippies in Space (SPOILER REVIEW
For an episode that ended with a massive, cast-encompassing sing-along, Legion's "Chapter 24" may have had one of the largest body counts of the series to date. And, we get hippies in space. It's a whole Legion thing.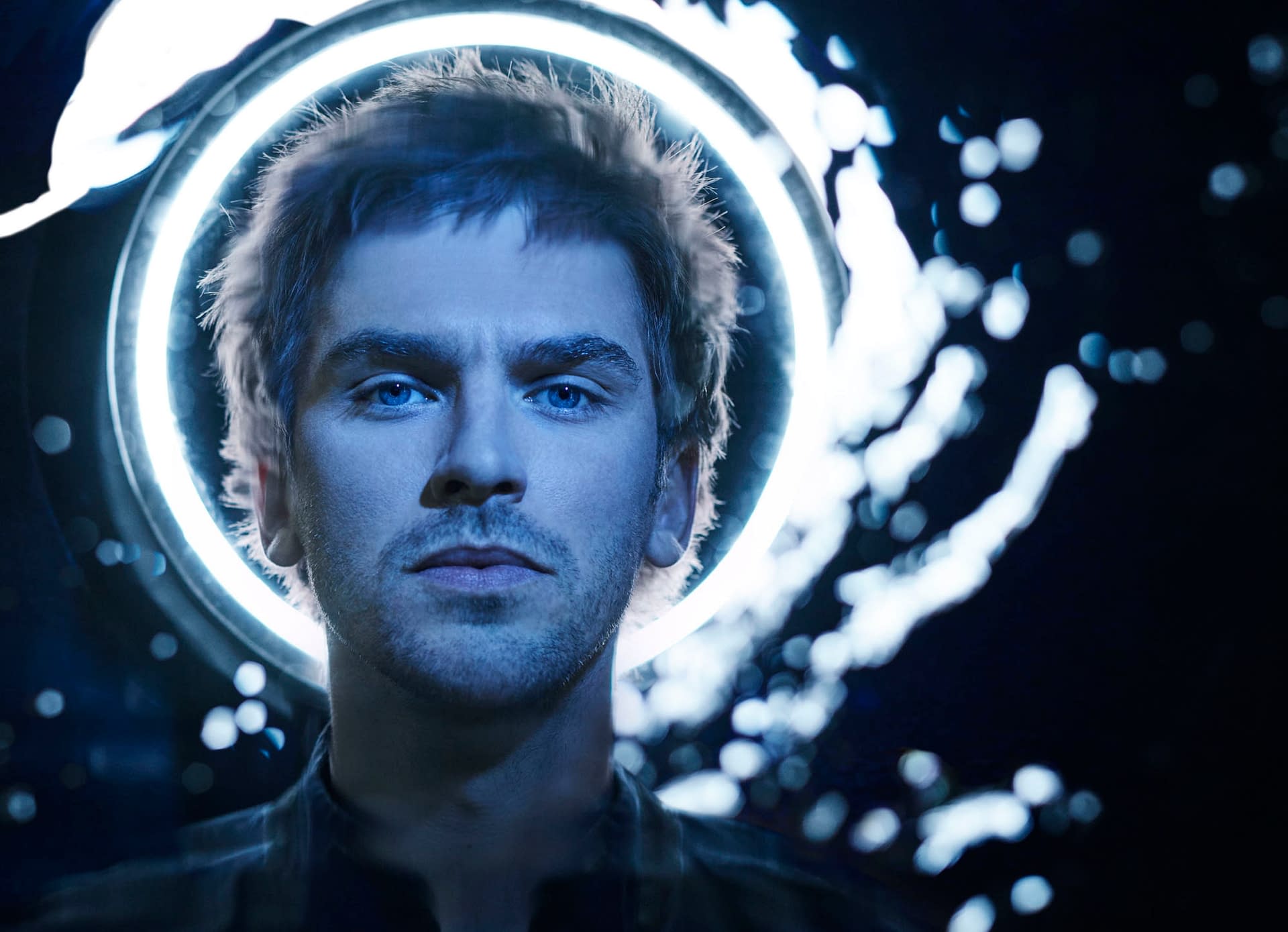 Plus, we actually meet Legion— the character Legion— in a really unsettling segment of ill-advised body swapping. I was wondering when this would happen, and the payoff was long worth the wait. Stay out of David's (Dan Stevens) head, Syd (Rachel Keller). You won't like what you find in there.
This episode of Legion opens with a Division 3 transport rocketing through the desert, when the Vermillion android recognizes David up ahead, barring the road. The Division 3 units prepare for battle, and are completely and utterly undone. David is less super-powered menace here, and much more unstoppable murder machine. Several guards are, for lack of better words, exploded.
Then David finds out where the rest of Division 3 is hiding, and more importantly, where they are keeping Switch (Lauren Tsui). He needs the young time traveler in order to fulfill his master plan, and we quickly learn how far he will go to make that happen.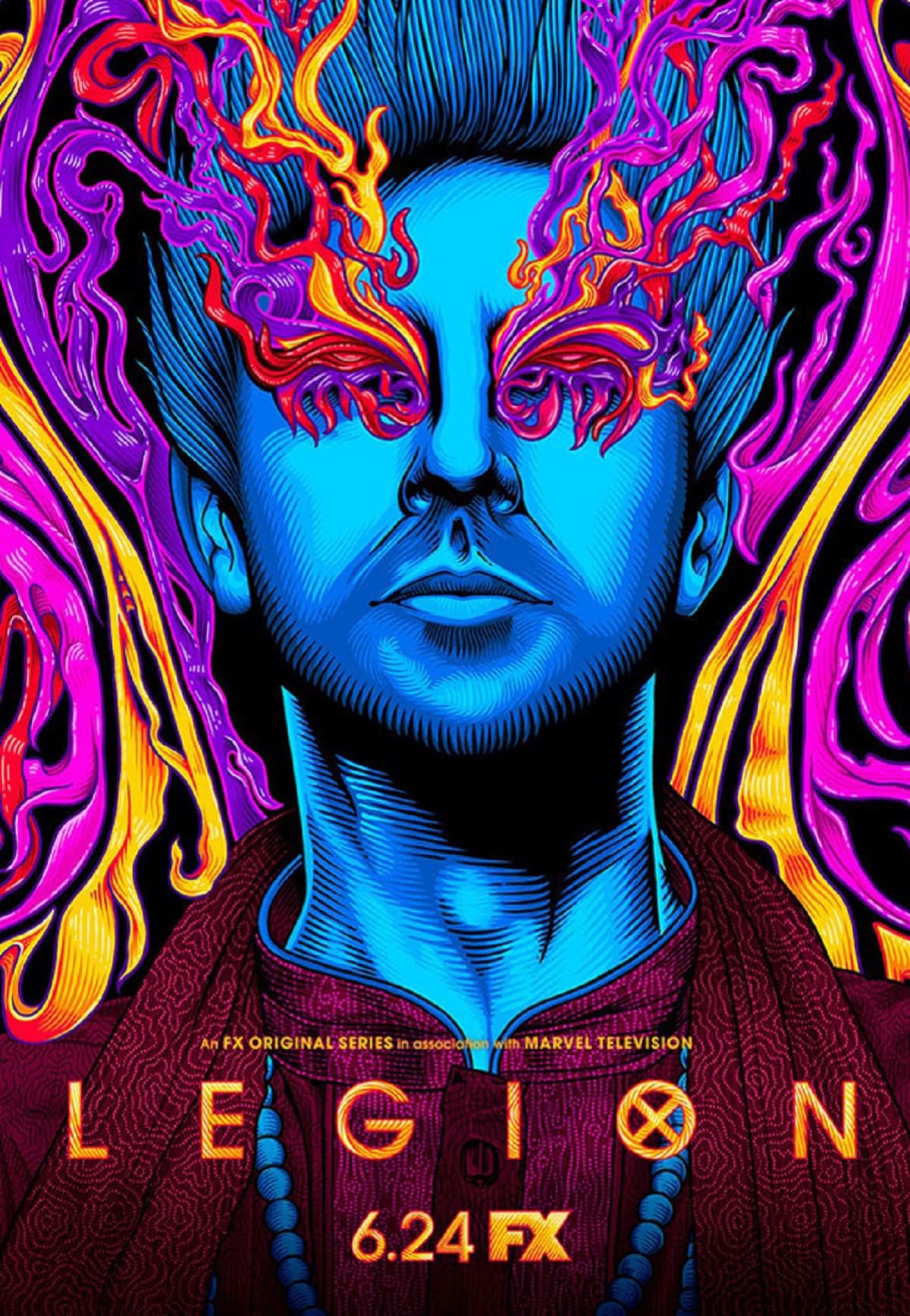 Oh, "LEGION" SPOILERS ARE LURKING BELOW THIS TEXT.
David returns to his little hippie love shack, and can't find Lenny (Aubrey Plaza). The acolytes are driving David a little mad, so he disappears them. Lenny appears, and she can't go on with David's crap anymore. She watched the entire life of her unborn child, from birth to old age during a time demon attack, and she's just done. She drives a knife into her neck and dies.
Plaza is simply amazing in Legion. Every seen she's in, she just owns.
This may have been the last straw for David. It's time for war.
The Division 3 forces know that it's only a matter of time before David tracks them down, so they move the airship into low orbit. Everyone thinks they may have bought some time, but Farouk (Navid Negahban) taunts David psychically, giving away their location.
The ensuing battle is harrowing and very tense. David's band of murder hippies rampage through the ship, making short work of just about anyone. Kerry (Amber Midthunder) fares better than most, and appears to be enjoying the fight. Most everyone else just… dies. David launches some into space, others just pop out of existence.
Syd wakes to find David in her room, and she immediately tells him the plans, and where the team has hidden Switch. They make small talk, and it's very sweet. The genuine compassion these two characters have for each other is very tangible, and David makes his critical mistake.
Syd touches his face, and takes control of his body. She also finds herself in David's mind, where she meets the mostly intensely unsettling foe the series has presented to date. Meet Legion, the dozens (if not hundreds) of alternate personalities that live in David's head. And without the main David calling the shots, things are about to get really intense for Syd.
Luckily, David starts singing Elvis Costello's "(What's So Funny 'Bout) Peace, Love, and Understanding." Switch sings along. Syd starts to sing along. The dead hippies join in, as do the corpses floating about in space. Even Lenny's corpse pitches in at the freaking climax, hitting some amazing notes.
Then David and Switch leave through a time door.
This is the second week in a row where an episode of Legion has made my skin crawl, and the second time I just needed to sit and digest an episode for the better part of a day. There was so much to unpack, so much to absorb.
Legion is one hell of a show. I have no idea where it's going, and I'm sure I'll need therapy after it gets there.
On Monday, July 29th, FX will be airing "Chapter 25", and it looks like Jemaine Clement will be making his return to Legion!