Listen To "The Rebel Alliance" For Free For The Next Month… But What Happened To Pidge And Gavin?
The Rebel Alliance is a new play by John Finnemore for radio, part of his Double Acts series for BBC Radio 4, starring Tamzin Outhwaite and Una Stubbs (Sherlock).
And while the play has many Star Wars references to justify the headline, one of the characters has never seen the film…
The episode in question takes place at the back of a wedding reception with the ex-girlfriend of one of the wives getting married that day meeting up with the mother of the other wife. And between them, hatching a plot to, well, if not take down the Death Star, at least bring the shields down.
It's half an hour long and can be listened to for free for the next month, right here.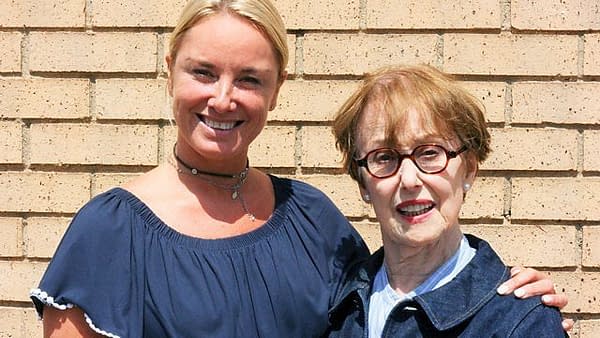 And if you like what you hear, there are a few previous episodes, each self-contained two actor plays, also still available… for slightly less time.
Julia McKenzie and Gus Brown in Mercy Dash.
Stephanie Cole and Kerry Godlima in The Queen's Speech.
John Finnemore may be the greatest comedy writer with new work being broadcast in Britain right now. Feel free to jump on, anytime.
But even he is subject to events. Such as whatever happened to the third episode of the new series, Here's What We Do starring Kieran Hodgson and Ethan Lawrence as Pidge and Gavin, described as "The old team back together again for one last mission." Which was replaced on transmission with The Goliath Window from series 1.
Timelines suggest it seems that it may have had something to do with recent events, and probably Grenfall towers burning down and the many lives lost therein, and a similar plotline in the episode in question. A previous comedy show on Radio 4, also starring Kieron Hodgson, had an episode pulled at a sensitive time in 2015 for being "a bit terroristy" on the day the Commons debates air strikes on ISIS targets in Syria.
As, of course, are the Rebel Alliance.