Loki: Why Gugu Mbatha-Raw, Tom Hiddleston Have Some Catching Up to Do
Turns out even in Disney's Marvel Cinematic Universe, it's a small world after all. For Loki star Tom Hiddleston, things come full circle. Gugu Mbatha-Raw, who will co-star with him on his upcoming Disney+ show, has a prior history with the actor. Speaking with Variety's Marc Malkin on The Big Ticket podcast to primarily discuss her role on the AppleTV+ series The Morning Show, the actress explains how far they go back. "I can't confess to being a major MCU nerd," Mbatha-Raw said. "Obviously, it's a big part of our culture, so I had a huge awareness of it and it's funny because I actually went to drama school at the same time as Tom Hiddleston. Ten years ago when I first came out here to do a TV pilot, Under Covers, he was shooting the first Thor (2011) at the same time. I remember him telling me about this experience of this new movie that he was doing."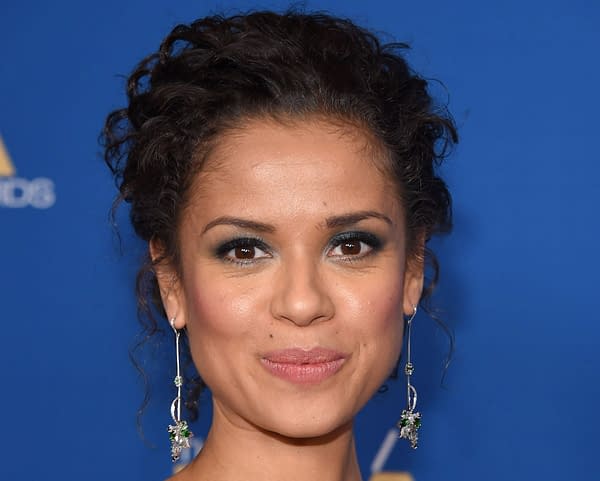 How the Loki Actors Went to Successful Careers
Both went to the Royal Academy of Dramatic Arts based in the UK. While Hiddleston's career shot to superstardom in the MCU, Mbatha-Raw also enjoyed a successful film career in films like Beauty and the Beast (2017), The Cloverfield Paradox (2018), and A Wrinkle in Time (2018). In addition to The Morning Show, the actress also lent her voice for the Netflix series The Dark Crystal: Age of Resistance (2019), and stars in the upcoming films Come Away, Summerland, and Misbehavior, all scheduled for 2020 releases. Loki continues the misadventures of the God of Mischief, who's been a thorn at the side of Thor (Chris Hemsworth) and The Avengers through 10 MCU films. Nothing else has been revealed about the series since its announcement. The only launching point would be during the events of Avengers: Endgame (2019), he was able to reclaim the Tesseract once again in an alternate timeline. Loki premieres on Disney+ in 2021.