"Lucky Charms" Grindhouse: Lucky vs Waldo the Wizard '75 [BC's CEREAL SERIES FANFIC]
[Ed Note: Bleeding Cool threw down the gauntlet to its television writers: write an article where you pitch a series based on your favorite breakfast cereal mascot (Cap'n Crunch, Tony the Tiger, etc.). First up to accept the challenge: Margo Staten, who presents her 70's grindhouse take on Lucky the Leprechaun and his precious Lucky Charms.]
Walking through the cereal aisle of our local supermarket, my daughter while having countless options will always gravitate towards the vibrant colors and the enchantment of Lucky Charms. From the array of marshmallows, the ever so inviting unicorn on the cover and of course, the lovable smile of Lucky the Leprechaun – the cereal's mascot.
But what would happen if Lucky's life didn't turn out so lucky? What if Lucky had to come face-to-face with… Waldo the Wizard?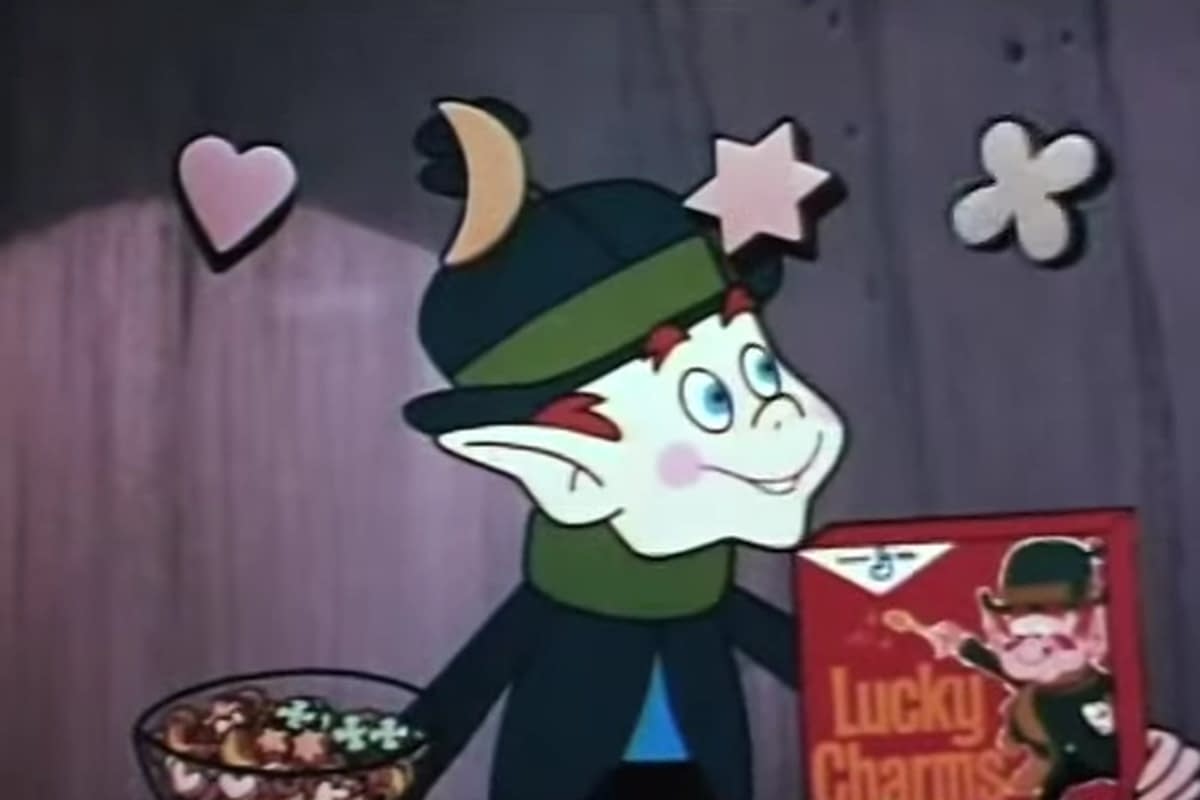 In a world beyond the rainbows existed a town called 'Charms'. The inhabitants consisted of yellow moons, orange stars, pink hearts, green clovers, and of course, their beloved Mayor Lucky. They lived a life of love, tranquility and dreams. Their days spent creating the Lucky Charms Cereal.
The year was 1975 and a secret design team was getting ready to launch a new batch of marshmallows. The town was eagerly awaiting the unveiling of the new additions at the town hall when mayhem ensued, and it was announced instead that impeachment charges are being brought against Mayor Lucky.
Meanwhile in Brooklyn, a little girl is enjoying a delicious bowl of Lucky Charms for breakfast and is stumped that all the marshmallows are four leaf clovers. In a blink of an eye she finds herself standing in the 'Charms' town hall still wearing her pajamas. There is outrage, mayhem, and what appears to be oats being tossed at Mayor Lucky. How can this be the little girl thinks? Lucky on trial for selling the Lucky Charms secret formula and new marshmallows to Cap'N Crunch, this can't be!
And so she knows, her mission is to clear Lucky's name proving charges of bribery, perjury, and abuse of authority to be false. What she uncovers is a plot several layers deep and she must dig to get to the truth. She encounters many adventures along the way, and in the end brings forth the villain Waldo the Wizard responsible for orchestrating these allegations in the hopes of becoming the new mascot of the Lucky Charms brand.
Order is restored, and the new line of marshmallows released: rainbows, heart balloons, moons, shooting stars, horseshoes, hourglasses and clover hats. Mayor Lucky's name is cleared, and he resumes being the lovable face of the ever so enchanting Lucky Charms cereal.