'The Magicians' Are "Lost, Found, F****d" in Revealing Episode [SPOILER REVIEW]
The Brakebills crew find themselves one step closer to unraveling their true identities in "Lost, Found, F****d," the second episode of The Magicians' fourth season on SYFY.
Julia (Stella Maeve) thinks she is a washed-out Brakebills student named Kim, and can't figure out why Dean Fogg (Rick Worthy) keeps insisting that she has a place in the magical school. She's terrible at magic, can't cast any spells, and any time she things too hard about her life, things get explosive. Fogg poorly tries to tip-toe around the truth – but before he can, Marina (Kacy Rohl) injects him with the same spell that he used on Julia and her friends. Fogg has less than a day to get his life in order before his new identity asserts itself.
Quentin (Jason Ralph) is still being held hostage by the Blackspire Monster that possessed Eliot (Hale Appleman), and has been tasked by the Monster in capturing a suckling pig so that they may summon an old Greek god. Margo (Summer Bishil) find herself in Fillory, and sets out to find Ember and get to the root of the latest emergency. Penny (Arjun Gupta), Josh (Trevor Einhorn), and Kady (Jade Tailor) try to decipher clues in the magical graphic novel, and Alice (Olivia Dudley), seeking secrets in the Library, attempts to pilot her cockroach through magical remote control. If that sounds like a lot to take in during one episode of a show, it is– but part of what makes The Magicians click is how much narrative the writers can cram into an hour without bogging the whole affair down.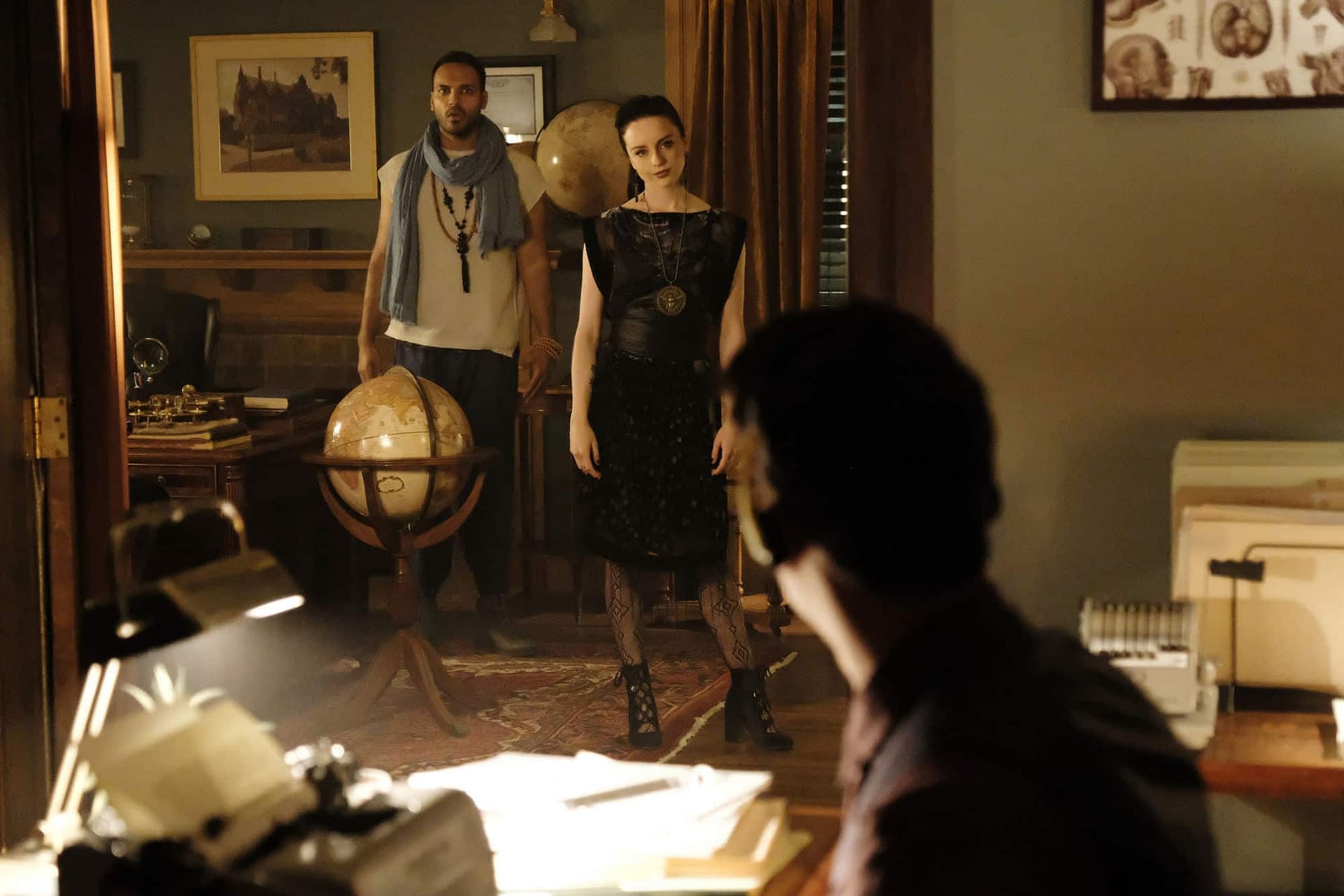 Worthy steals the episode with a sequence of regrets that he lists off to one of his students, insisting that his memoir be preserved before he forgets who he is. The whole scene is played to dead-pan brilliance, with Worthy pulling comedic chops we haven't been treated to yet.
Appleman and Ralph also put in great work, with Appleman's Monster affectionately "playing" with it's best friend- sometimes horrifically, sometimes gently. We've brought it up before, but it bears repeating- this cast has worked together for so long that their chemistry comes across as clearly genuine.
Let's look into the spoiler-glass real quick! First off, how about Julia trying to short-circuit the battery she found in Fogg's office? She must have died about a hundred times, but she succeeded in short-circuiting the spell that was shrouding the identities of her peers. Now we'll find out what Fogg was trying to protect them all from – and we have a sneaking suspicion that it's not as simple as the Monster of Blackspire Castle.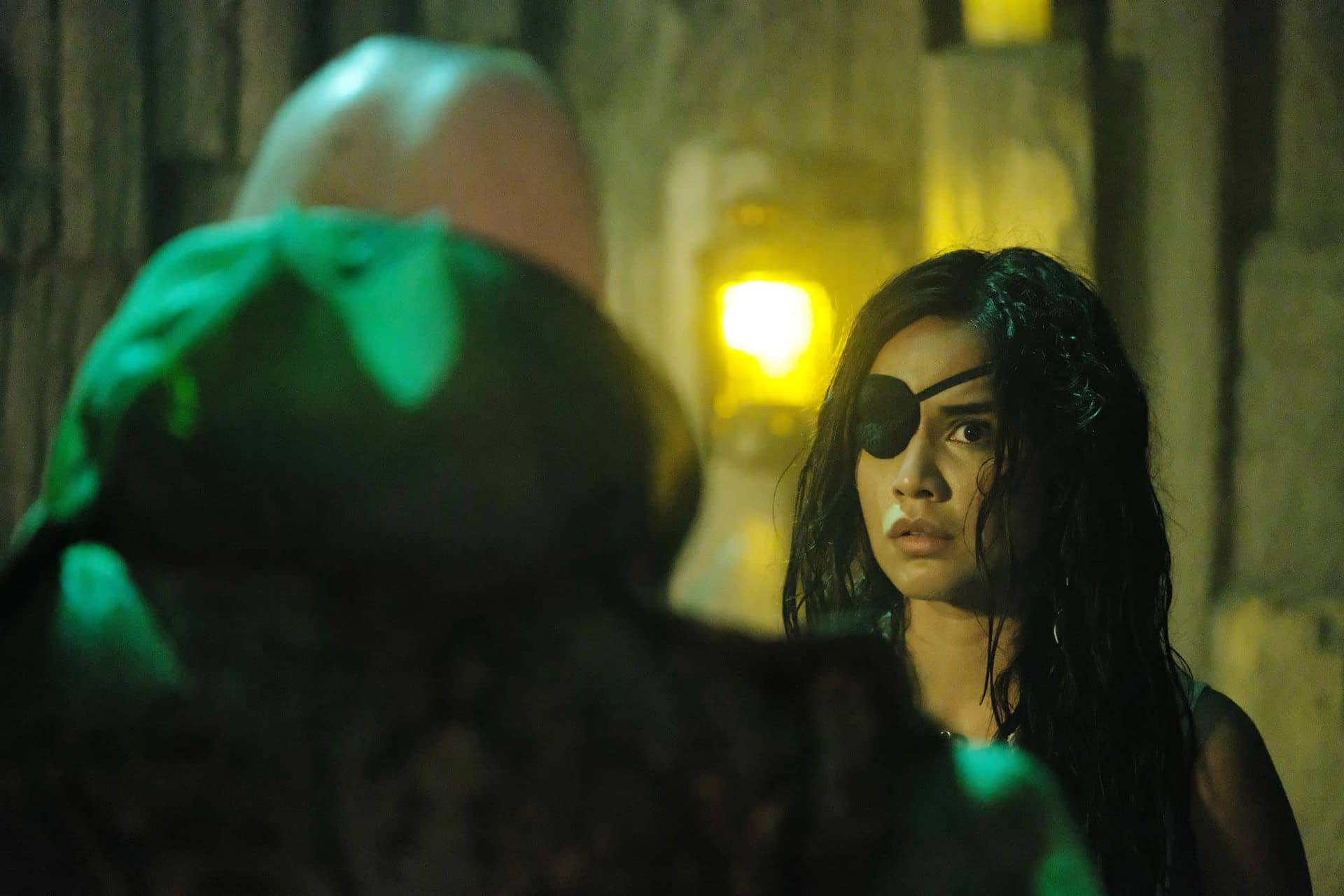 Margo gets to the bottom of why she was summoned by Ember- the air in Fillory is filled with too much opium- as opposed to the normal amount it usually has! That explains so much about Fillory…
Oh, and we get to add "Thunder Meat" to our Magicians dictionary.
Things are looking dire indeed for the Brakebills crew – and if the preview for next week's episode is any indication, the Monster is definitely done "playing':
The Magicians s04e03 "The Bad News Bear": Kady gets a puppy; Quentin meets a snake.
SYFY's The Magicians stars Jason Ralph, Stella Maeve, Olivia Taylor Dudley, Hale Appleman, Arjun Gupta, Summer Bishil, Rick Worthy, Jade Tailor, Brittany Curran, and Trevor Einhorn. The series' fourth season is executive produced by John McNamara, Sera Gamble, Chris Fisher, Henry Alonso Myers; and Groundswell Productions' Michael London and Janice Williams.
---
---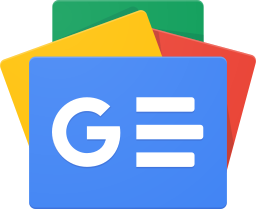 Stay up-to-date and support the site by following Bleeding Cool on Google News today!