The Magicians Season 3: Epic Quests and Exploding Cats
Epic quests, Fairy spies, sparks of magic, and exploding cats — that's what makes up the second episode of The Magicians season 3. The episode, called Heroes and Morons, introduces us to Fray, the daughter of Eliot (Hale Appleman) and Fen (Brittany Curran). She is also a spy for the Fairy Queen (Candis Cayne). The character is played by Madeleine Arthur, who is also appearing in the new season of The X-Files as Sarah Turner. Eliot commissions the Muntjac for the quest voyage, thinking this would be his chance to get away from the kingdom, only to have Fen invite herself along and bring Fray.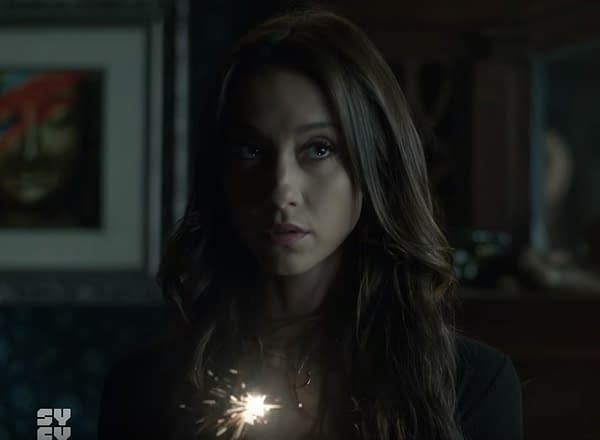 Meanwhile, Kady (Jade Tailor) is trying to find a magic battery to save Penny (Arjun Gupta), Quenting (Jason Ralph) and Julia (Stella Maeve) are trying to work on the quest with the bit of magic Julia can sill do and Alice (Olivia Taylor Dudley) is trying to protect her self from the Lamprey by using cats to warn her of its presence. It seems that cats explode when the Lamprey is near. Taylor Dudley explains in the video that no kittens or cats were harmed in the filming of the episode, and all of them ended up being adopted by crew members.
The Magicians airs Wednesdays at 9 p.m. ET on Syfy.