Major "She-Ra" Bombshell Dropped at San Diego Comic-Con (SPOILER)
The She-Ra panel came out swinging this morning at San Diego Comic-Con, with a major reveal regarding our hero and Princess of Power— Adora, leader of the Princess Alliance and member of the Rebellion against Hordak, is a First One.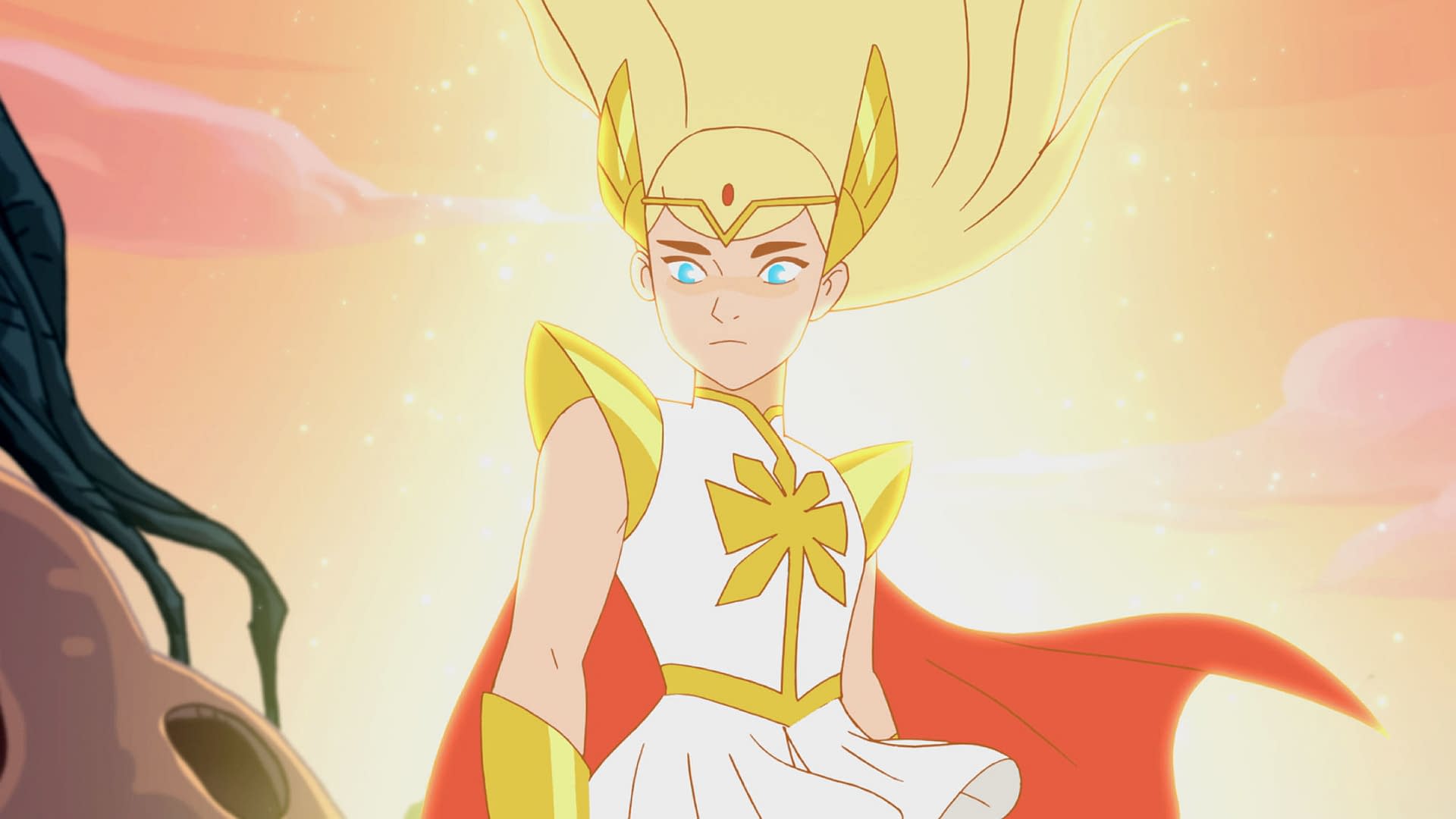 The First Ones were ancient explorers that settled the planet of Etheria. Once they got settled in, they created Light Hope, an interactive Artificial Intelligence that was meant to help the people of the Etheria on their new world.
There have been hints that Princess Adora has had some connection to the First Ones, since she can read their language and found clues to her identity as She-Ra when she first touched the Sword of Protection.
The First Ones were a peaceful group of people, with strong family bonds and a knack for technology that allowed them to develop incredible holographic displays and images, which could be projected into space.
The fate of the First Ones has been a mystery for some time, but this morning, attendees of the She-Ra panel at San Diego Comic-Con were treated to clips from the upcoming season of She-Ra, and one of the scenes showed Light Hope telling Princess Adora that she has been a First One all along.
We'll have more information on the She-Ra panel when our Master of the She-Ra Universe, Erin Wilhelm, comes up for air later this evening!
There has already been a lot of She-Ra news this weekend, with a new line of toys announced from Mattel, and a lot of buzz about a potential season 3 trailer, which could drop any second.
Those new toys from Mattel include articulated figures of Adora, She-Ra, Glimmer, Bow, an Catra, with a really great line of accessories! This is a really great time to be a fan of the new She-Ra series!