Marvel's Agents of S.H.I.E.L.D. Face a Deadly Moral Dilemma: Preview
Heading into this week's episode of ABC's Marvel's Agents of S.H.I.E.L.D., Coulson (Clark Gregg) and our Agents are dealing with the harsh reality of their mission: save Hydra so that S.H.I.E.L.D. will eventually be formed. That means protecting Freddy Malick (the father of future Hydra leader Gideon Malick) by keeping him out of the Chronicoms' sights. Thankfully, May (Ming-Na Wen) is on the mend thanks to Chronicom ally Enoch (Joel Stoffer). That said, we would be lying if we said we weren't a little concerned about how well this Coulson is processing the previous Coulson's memories. Which brings us to the following preview images and promo for this week's episode "Know Your Onions", where our heroes are forced to weigh their mission's overall goal with what's being asked of them now. From what we see below, it looks like a ton of debate, self-reflection, and soul-searching. Will each member of the team be able to do what's asked of them, or will memories of tragedy and destruction still-to-come prove too much to bear?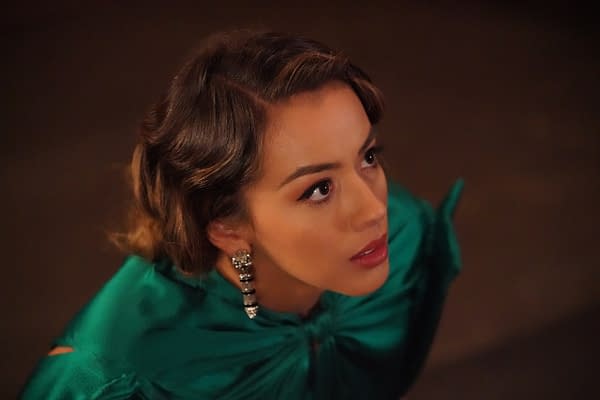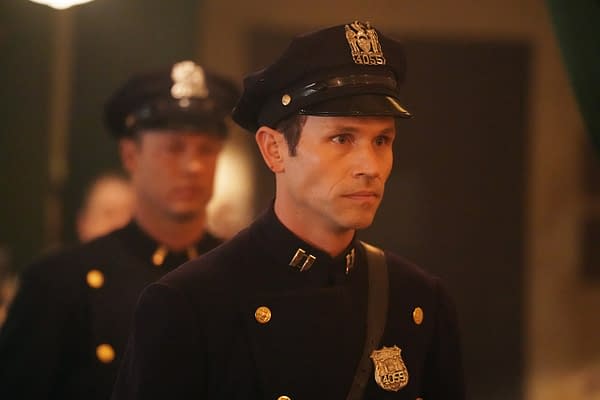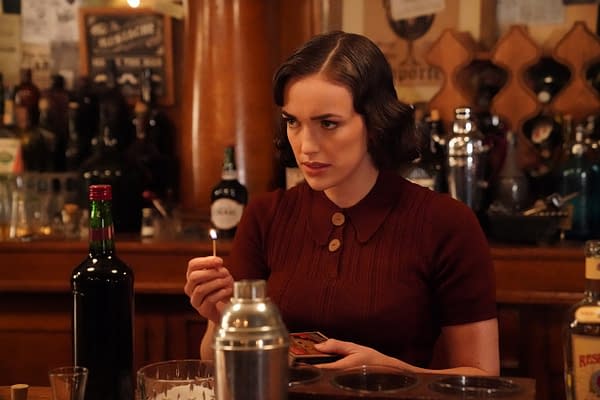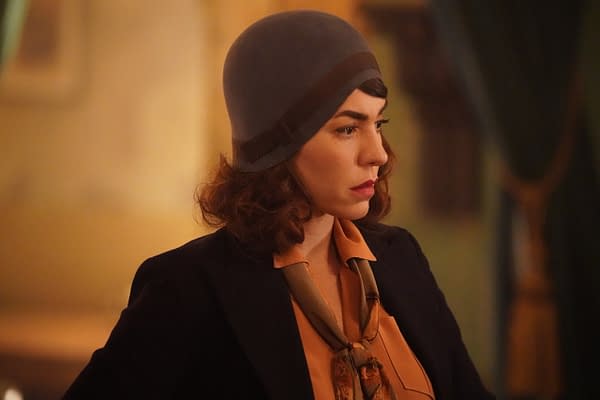 Marvel's Agents of S.H.I.E.L.D. season 7, episode 2 "Know Your Onions": With the identity of the timeline-unraveling "thread" revealed, the team's mission to protect him at all costs leads each agent to question their own values. Is preserving the future of the world as they know it worth the destruction they could prevent? Directed by Eric Laneuville, and written by Craig Titley.
Marvel's Agents of S.H.I.E.L.D. stars Clark Gregg as Agent Phil Coulson, Ming-Na Wen as Agent Melinda May, Chloe Bennet as Daisy Johnson, Elizabeth Henstridge as Agent Jemma Simmons, Iain De Caestecker as Agent Leopold Fitz, Henry Simmons as Director Alphonso "Mack" MacKenzie, Natalia Cordova-Buckley as Elena "Yo-Yo" Rodriguez, and Jeff Ward as Deke Shaw. Enver Gjokaj, Joel Stoffer, Tobias Jelinek, Joe Reegan, Nora Zehetner, Greg Finley, Luke Baines, and Patton Oswalt guest star. Produced by ABC Studios and Marvel Television, Marvel's Agents of S.H.I.E.L.D. was co-created by Joss Whedon, Jed Whedon, and Tancharoen, who also serve as executive producers alongside Jeffrey Bell and Jeph Loeb. ABC Studios is a part of Disney Television Studios, alongside Twentieth Century Fox Television and Fox 21 Television Studios.