"Marvel's Agents of S.H.I.E.L.D." Season 6, Episode 7 "Toldja": An Apocalypse to Come Home To [PREVIEW]
Last week on ABC's Marvel's Agents of S.H.I.E.L.D., FitzSimmons (Iain De Caestecker, Elizabeth Henstridge) got the reunion of their dreams – or, more precisely, nightmares. But their journey is only half over: the intrepid agents and their BFF Enoch (Joel Stoffer) have to find a way to get back to Earth. Unfortunately, the situation on Earth is anything but idyllic. The shrikes have arrived – non-Coulson (Clark Gregg) with them – and S.H.I.E.L.D. has no idea how to avert the impending apocalypse.
Again.
Load your icers, MAJOR-ISH SPOILERS below.
Marvel's Agents of S.H.I.E.L.D. season 6, episode 7 "Toldja": After finding themselves in yet another gambling dilemma, a mysterious stranger offers Enoch and FitzSimmons a ride home where, it turns out, two shrikes aren't better than one.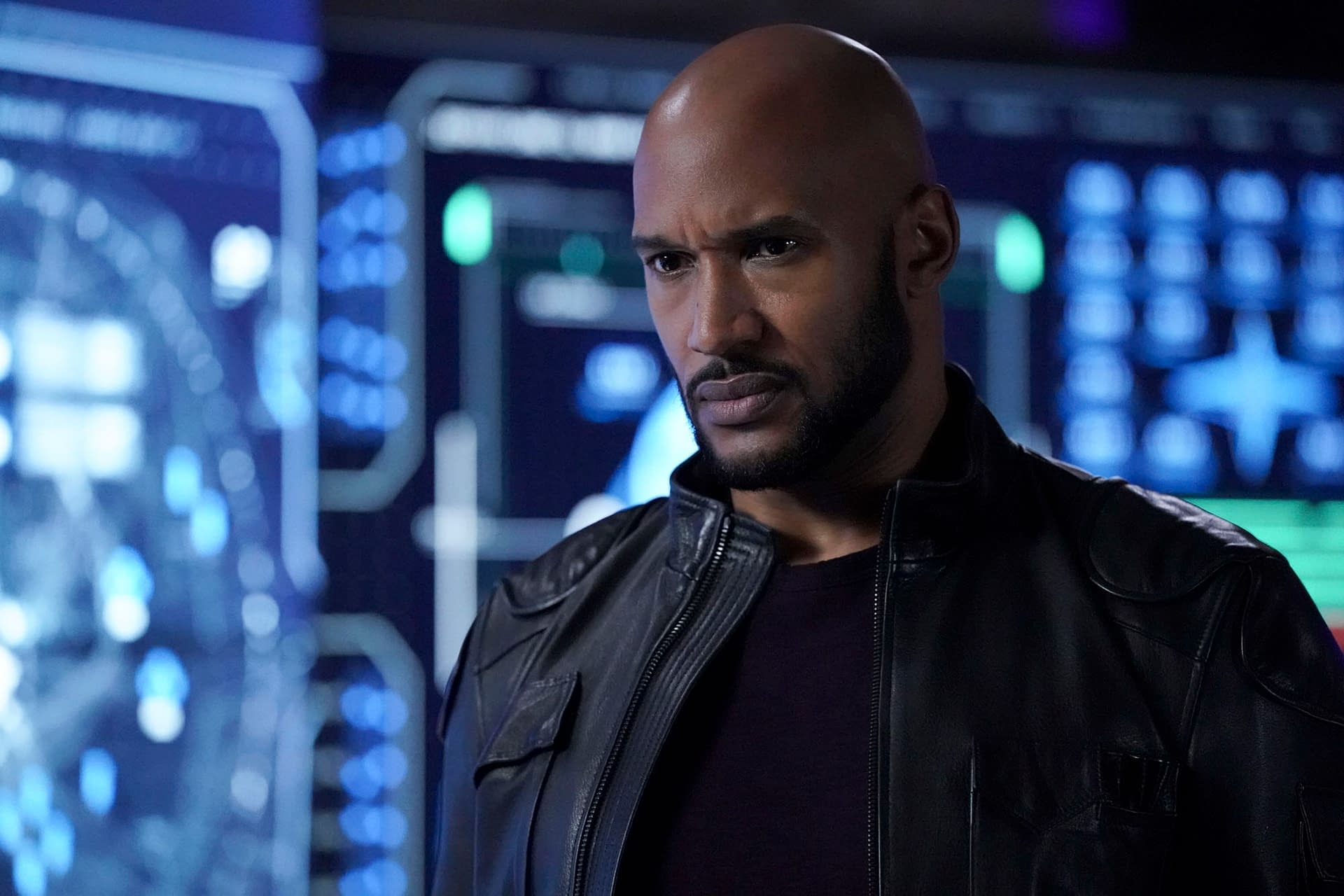 It looks like this week's episode, "Toldja," is going to alternate between the happenings on Earth and in deep space. The preview video above, as well as the images released by ABC (found throughout this article) all show the S.H.I.E.L.D. agents coming to terms with Sarge's revelations at the Lighthouse. Given confidence after learning that May (Ming-Na Wen) used to be in love with his doppleganger, not-Coulson is looking to take over S.H.I.E.L.D. and use it for his own ends. Considering what we know about Sarge's leadership style thus far, it is in everyone's best interest that he not be in charge.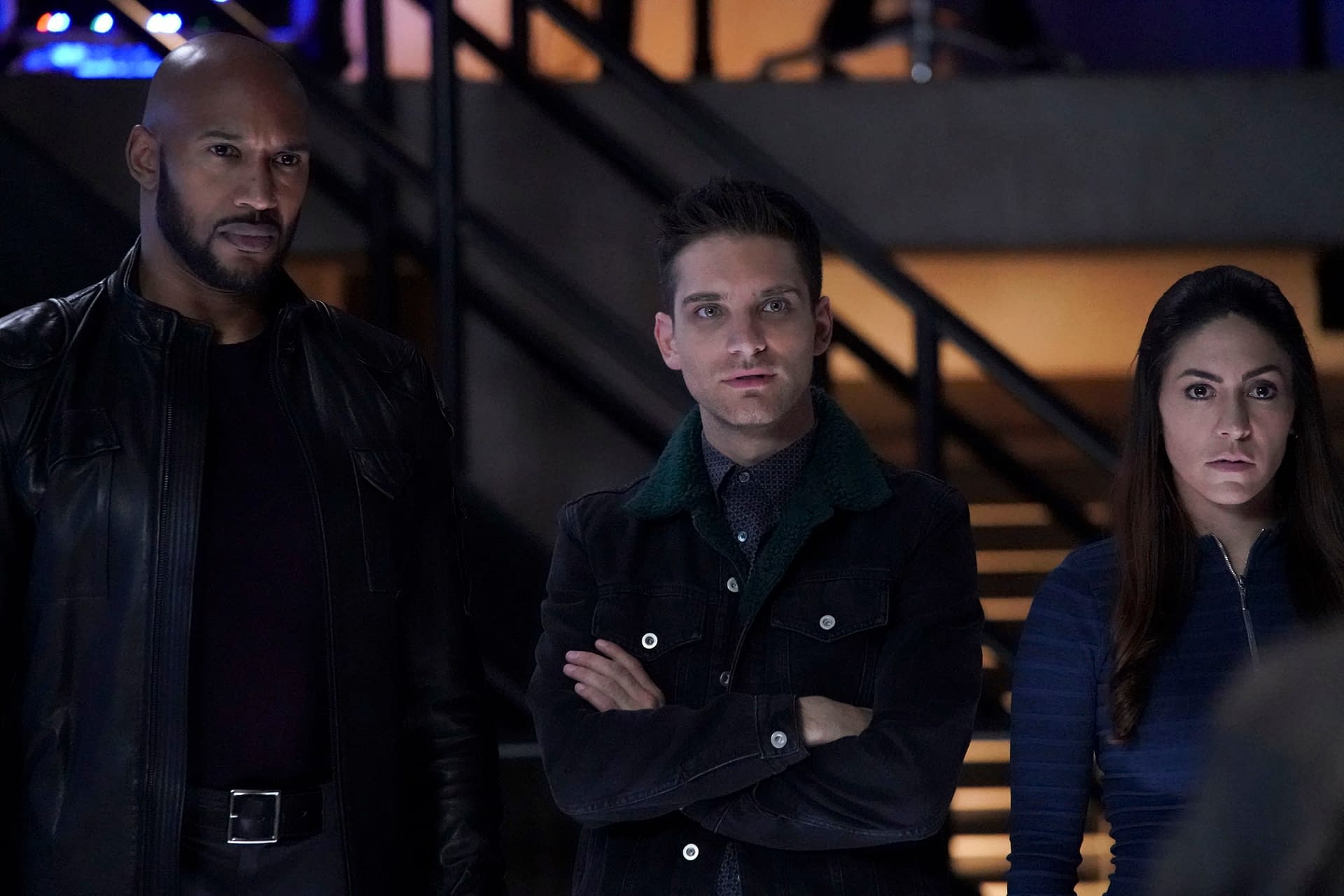 Deke (Jeff Ward) is also hanging out at S.H.I.E.L.D.'s headquarters, likely waiting for Sarge to stop hunting him. Often known for being irreverent and self-serving, FitzSimmons' grandson will undoubtedly butt heads with the single-minded Sarge. However, Deke is also known to make decisions without thinking about the consequences for others. It is not out of the realm of possibility that Deke would strike a deal with the alien warrior in order to save his own skin.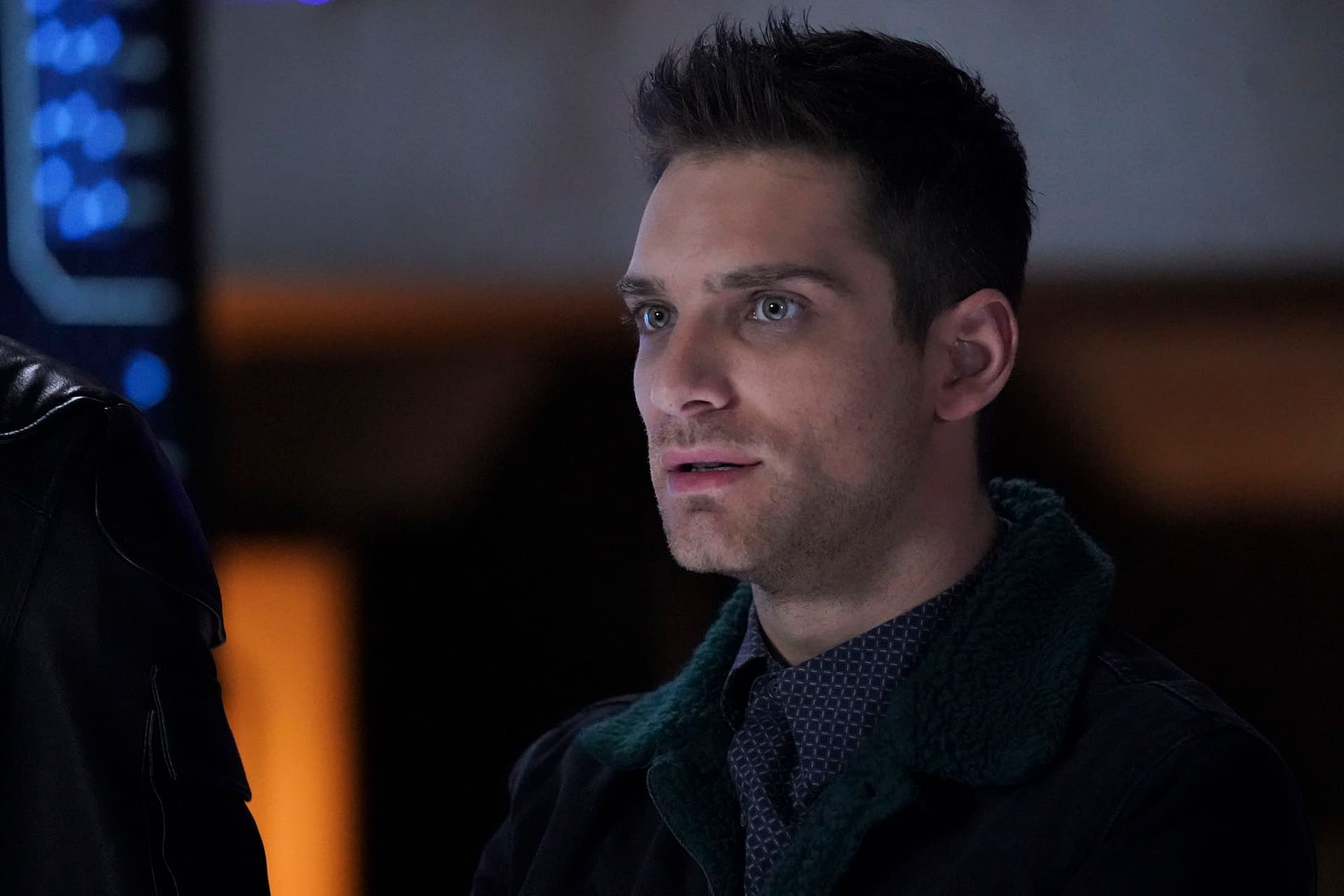 Lurking in the background is May's precarious mental state, as she fights someone that is an exact match to the man she loved and lost – especially if, as it was strongly hinted in a previous episode, May helped Coulson end his own suffering, Sarge must seem like a walking reminder of her choice. He is a ghost who looks and sounds like Coulson but acts in ways contrary to everything Coulson believed in. How long can May hold out before she has to tell her friends exactly what happened in Tahiti?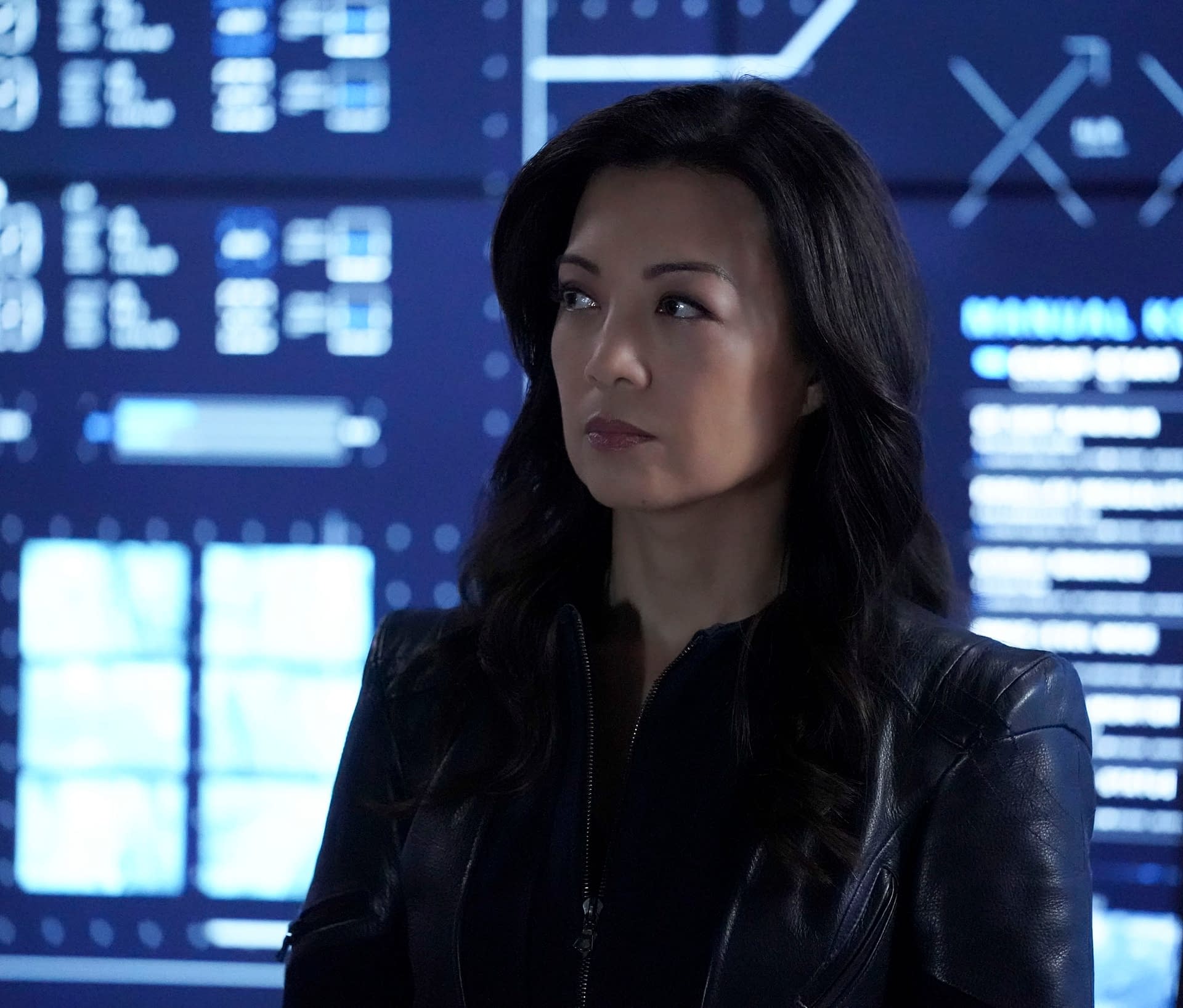 And don't forget that Yo-Yo (Natalia Cordova-Buckley) is dealing with a similar trauma: the killing of her Shrike-possessed boyfriend. Speaking of which, while the episode description tells us that more Shrike's are now on Earth, we have no clue what they are planning. Shrike first, ask questions later?
You're welcome.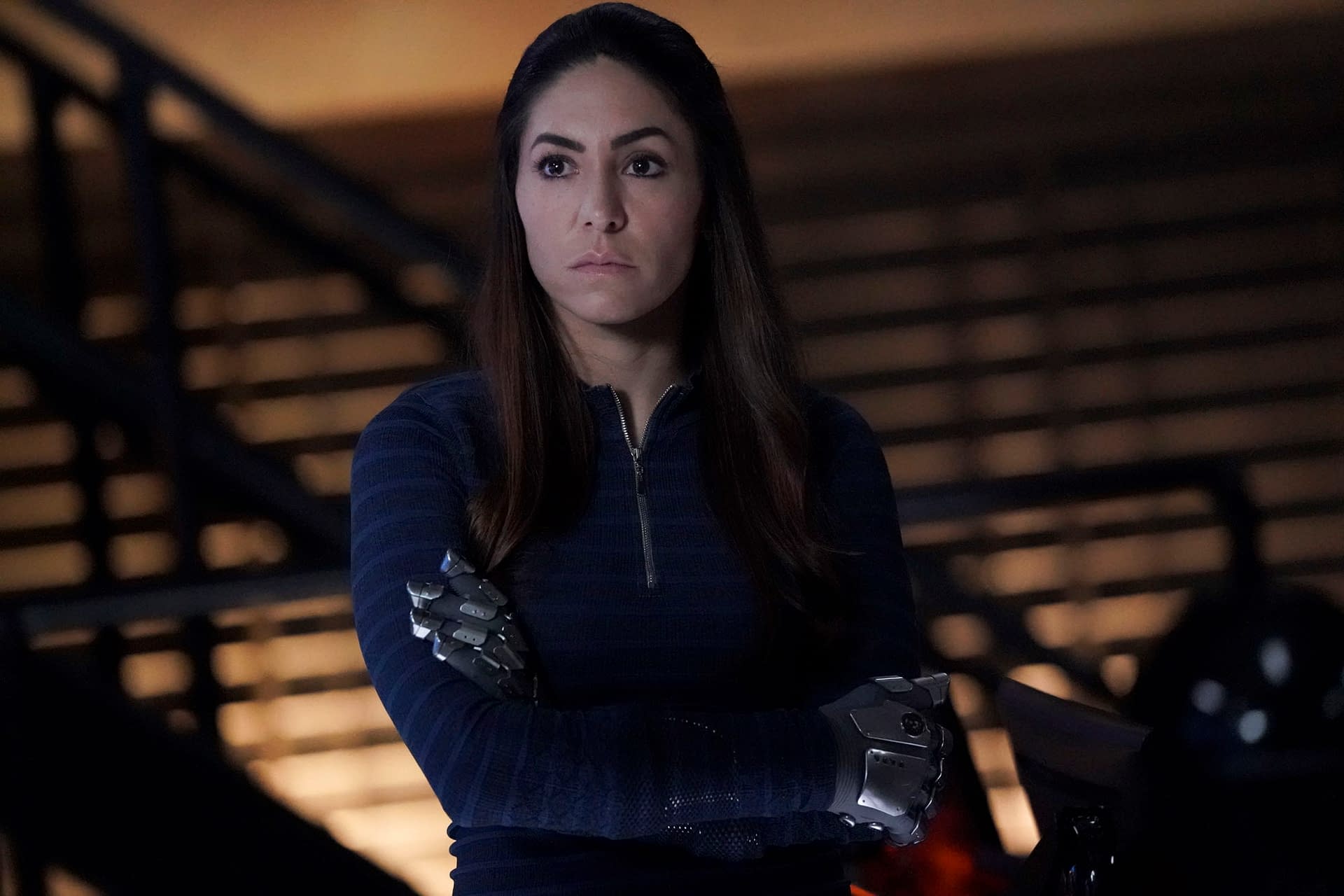 Finally, we return to FitzSimmons and Enoch. They are alone, stranded in space, on the run from the Chromicons. According to the episode description, the three somehow attempt to gamble their way into a ride back to Earth. Predictably, that plan goes horribly wrong. Someone really should ban the three of them from casinos – permanently. In the end, they are offered a ride home by a mysterious stranger. A new character maybe? Another shrike fighter? Despite the fact that I know it isn't true – until I know differently, I'm going to assume that FitzSimmons and Enoch get a ride from Captain Marvel.
Let me have 48 hours to dream…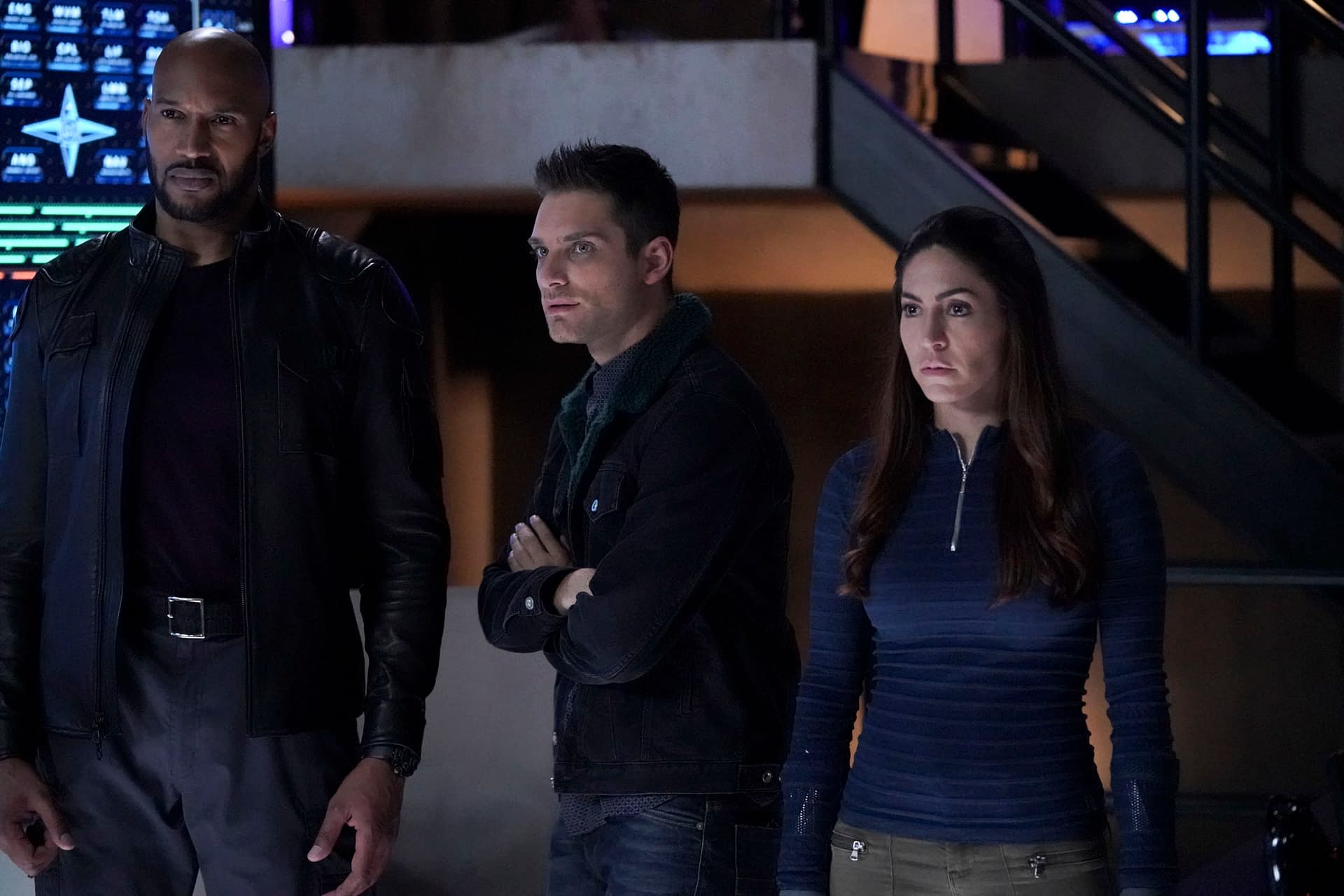 Halfway through the penultimate season of Marvel's Agents of S.H.I.E.L.D., no one is having a good time. FitzSimmons are together but stranded in space. Earth is under attack from evil parasitic bats that turn you into a zombie. A homicidal Coulson clone has arrived to hunt the shrikes – and kill anyone and everyone that gets in his way. After six years of watching this show, I'm going to predict that things are going to get a lot worse before they get better. We can only hope FitzSimmons get back in time to save everyone's asses.
With science, of course.
Check out Marvel's Agents of S.H.I.E.L.D. "Toldja" on Friday June 28, on ABC.