Marvel's Cloak and Dagger kicked off last week with a two-hour premiere that turned out to be the best series debut for Freeform in two years. Olivia Holt and Aubrey Joseph star as Tandy Bowen and Tyrone Johnson, two teens connected by an industrial accident that gave them super powers. They come back together after eight years to find their lives have gone in very different directions and that they are tied together in ways they have yet to fully understand.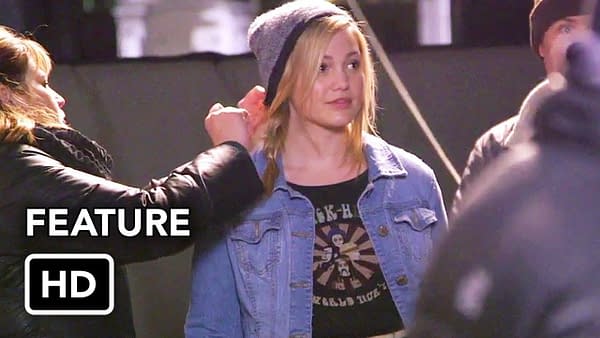 The clip below takes us behind-the-scenes of the first episode in what turns out to be a very important scene. Both Tandy and Tyrone are at a party for different reasons. Tandy steals his wallet, and when he realizes it, he chases after her and into a cemetery where he grabs her by the arm. This physical contact has an explosive reaction, sending both of them flying back and triggering their powers for what they believe is the first time.
The video shows how the scene was filmed with both young actors being hooked to a cable and jerked back to simulate the explosive nature of their meeting. Holt also had a light source in the palm of her hand to give off the signature of her power rather than having it added in later through computer graphics.
Marvel's Cloak and Dagger airs tonight at 8 p.m. ET on Freeform.
Enjoyed this article? Share it!