"Masters of the Universe: Revelation" – Kevin Smith, Netflix to Continue Original Animated Series
Director and "Uber-Geek" Kevin Smith is ready to take fans back to Eternia – and Netflix is joining them to make it happen. At Sunday's PowerCon, Smith announced that he was spearheading a new "Masters of the Universe" animated series for the streamer: Masters of the Universe: Revelation.
Two things that make this announcement even more exciting: Powerhouse (Castlevania) will be behind the series, and it will not be a reboot or a reimagining. Smith's series will continue the storylines from the original cartoon.

Here's look at the official social media announcements, first from Power-Con and then from Netflix:
Now here's a look at the inital key art/poster for the animated series, as well as storyline overview of the project: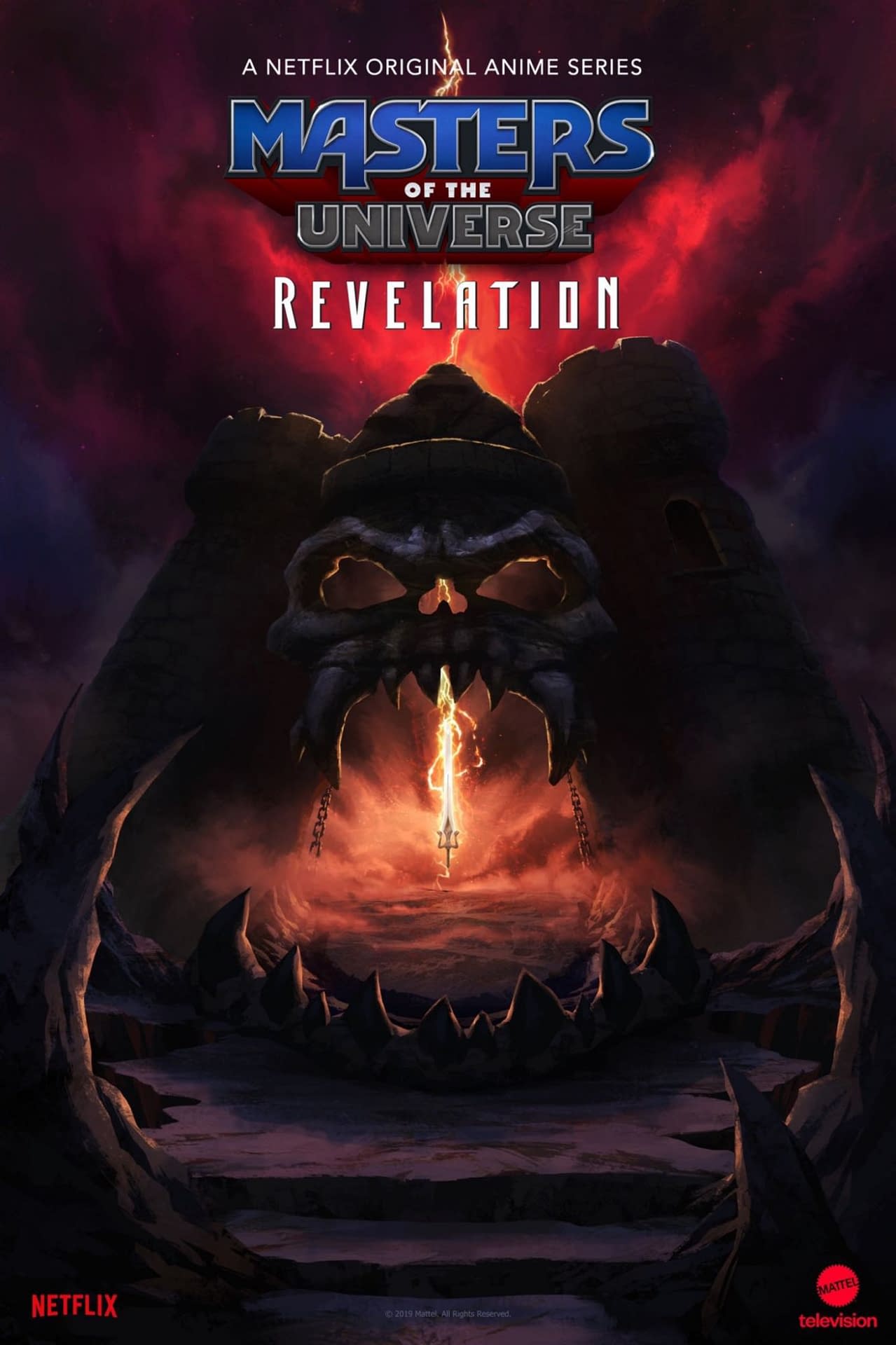 A radical return to Eternia, Revelation is a direct sequel series to the classic era of Masters of the Universe. Featuring fan favorites He-Man, Orko, Cringer and Man-At-Arms, the story pits our heroic warriors and guardians of Castle Grayskull against Skeletor, Evil-Lyn, Beastman and the vile legions of Snake Mountain!

But after a ferocious final battle forever fractures Eternia, it's up to Teela to solve the mystery of the missing Sword of Power in a race against time to prevent the end of the Universe! Her journey will uncover the secrets of Grayskull at last. This is the epic He-Man and the Masters of the Universe saga fans have waited 35 yeas to see!