'Stranger Things' Season 3 Has Begun Filming, Millie Bobby Brown Posts
Netflix series Stranger Things is gearing up for its upcoming third season, and the cameras have started rolling, according to series star Millie Bobby Brown.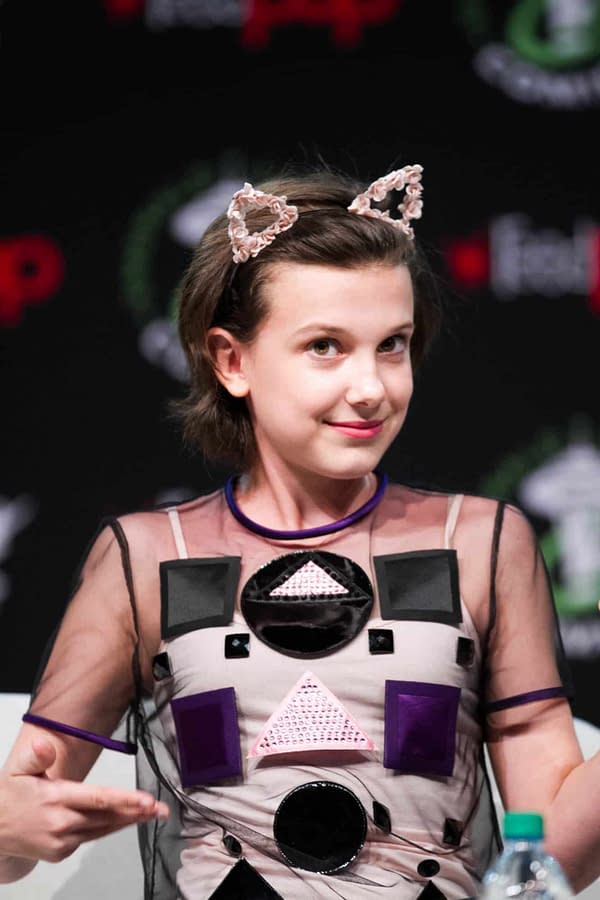 The actress posted on her personal Instagram profile an image of she and series director Shawn Levy with the caption, "And so it begins, #strangerthingsseason3".

Recently the hit series had been the source of some scrutiny, as the Duffer Brothers (who are credited with creating the series) were named in a lawsuit by filmmaker Charlie Kessler. Kessler claimed the Duffers used his script, idea, and story from 2012's Hamptons International Film Festival award-winning short film The Montauk Project for Stranger Things. He went on to say that that he had pitched his film's concept (top secret government experiments and all) to the Brothers as a television series, but never received a response back. He further alleges that Stranger Things was even initially pitched with the same name as his short film.
Since then, a series of emails have come to light that reportedly "prove" the credit for creating the series lays with Matt and Ross Duffer.
That situation, on top of the alleged abuse former crew members say they suffered at the hands of the Duffers (which even Brown commented on) have continued to paint the Brothers in perhaps not the best light.
All that said, the casting additions of both Jake Busey and Cary Elwes are exciting, and we can't wait to see what Stranger Things season 3 has in store for fans.