MLB Games You Should Watch on Saturday, May 5
MLB games take place every single day (for the most part), and with so many choices, which ones should you make sure to try and catch at least an inning or two of?
Welcome to our new daily column, picking out some games on the baseball slate each day that should be on your radar. On any given day, there are 15 or so games that you can peruse, and you don't want to get stuck watching the wrong ones! So here they are, the games that we think you should seek out for Saturday, May 5.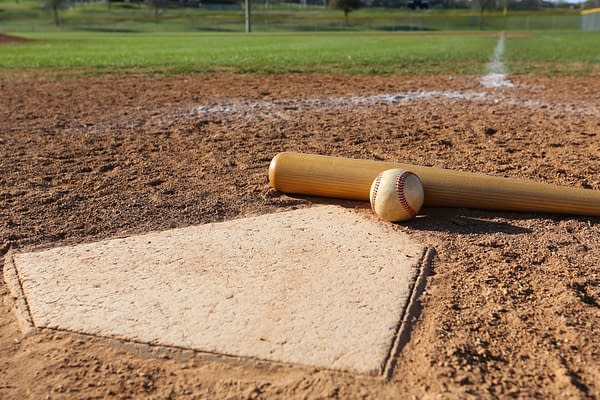 Cleveland Indians at New York Yankees- 1:05 EST First Pitch
After you get your free comics from your local comic shop, settle in for playoff baseball in May. At least that is what we got from these two on Friday night. Until the Eighth inning, the yankees were firmly in control with a 5-0 lead. Top prospect Gleyber Torres hit his first career home run, Aaron Judge and Gary Sanchez went deep, and the hottest pitching staff in baseball was firmly in control until it wasn't. Bradley Zimmer and Jose Ramirez hit homers in the eighth to tie it up. Pitchers started walking in runs, throwing wild pitches, and the crowd hung on every single pitch. In the end, Miguel Andujar blooped the game-winning single to right field in the bottom of the ninth with two outs.
A solid pitching match-up between Trevor Bauer and Sonny Gray, with two great offenses going toe-to-toe in Yankee Stadium for Saturday afternoon baseball? Yes please.
And the rest of the FCBD MLB schedule:
Cubs at Cardinals- 2:15 EST First Pitch
Phillies at Nationals- 4:05 EST First Pitch
Tigers at Royals- 4:15 EST First Pitch
Blue Jays at Rays- 6:10 EST First Pitch
Rockies at Mets- 7:10 EST First Pitch
Dodgers at Padres- 7:10 EST First Pitch
Marlins at Reds- 7:10 EST First Pitch
Twins at White Sox- 7:10 EST First Pitch
Pirates at Brewers- 7:10 EST First Pitch
Giants at Braves- 7:10 EST First Pitch
Red Sox at Rangers- 8:05 EST First Pitch
Astros at Diamondbacks- 8:10 EST First Pitch
Orioles at A's- 9:05 EST First Pitch
Angels at Mariners- 9:10 EST First Pitch