MLB games take place every single day (for the most part), and with so many choices, which ones should you make sure to try and catch at least an inning or two of?
Welcome to our new daily column, picking out some games on the baseball slate each day that should be on your radar. On any given day, there are 15 or so games that you can peruse, and you don't want to get stuck watching the wrong ones! So here they are, the games that we think you should seek out for Friday, April 13.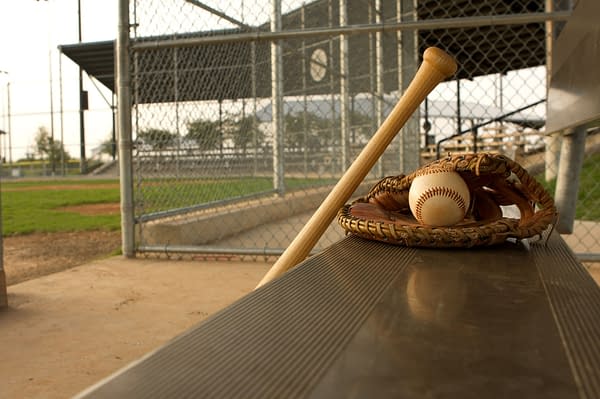 Toronto Blue Jays at Cleveland Indians- 7:10 EST First Pitch
The Indians bats have finally woken up, and that should scare other teams. Francisco Lindor had himself a day on Thursday, going 2/4 with his first homer of the year and a two-run double. The Tribe finished off a sweep of the Detroit Tigers 9-3, and have gone 6-1 on this current homestand. During those 7 games, the Indians starting rotation has a 1.25 ERA. Also a part of that is great defense, which Bradley Zimmer provided in centerfield last night:
Don't have a machine playing center field?

Can't relate.#RallyTogether pic.twitter.com/IBnH9SHwhg

— Cleveland Indians (@Indians) April 13, 2018
Mike Clevinger takes the hill tonight starting a weekend series with the Blue Jays.
Arizona Diamondbacks at Los Angeles Dodgers- 10:10 EST First Pitch
Arizona heads to Dodger Stadium for the first time this year, having swept the Dodgers in their first meeting of 2018 in the desert. An interesting pitching match-up here, as Zack Greinke looks to try as get himself right against Kenta Maeda. Both pitchers could use a good outing, as Zack has a 1-2 record against his former team at Dodger Stadium. Kenta came out of the bullpen last week, and looks to try and pitch his way into the rotation. It was announced yesterday the LA will host the 2020 MLB All-Star Game, and they brought in the legend himself Vin Scully for a wonderful video announcement. Here is that:
This is more than steel, concrete, dirt and grass. This is our home…and we can't wait. #ASG pic.twitter.com/d9bYVXyS87

— Los Angeles Dodgers (@Dodgers) April 11, 2018
The rest of the MLB schedule for Friday The 13th:
Braves at Cubs- 2:20 EST First Pitch
Cardinals at Reds- 6:40 EST First Pitch
Rockies at Nationals- 7:05 EST First Pitch
Orioles at Red Sox- 7:10 EST First Pitch
Brewers at Mets- 7:10 EST First Pitch
Yankees at Tigers- 7:10 EST First Pitch
Phillies at Rays- 7:10 EST First Pitch
Pirates at Marlins- 7:10 EST First Pitch
White Sox at Twins- 8:10 EST First Pitch
Rangers at Astros- 8:10 EST First Pitch
Angels at Royals- 8:15 EST First Pitch
A's at Mariners- 10:10 EST First Pitch
Giants at Padres- 10:10 EST First Pitch
Enjoyed this article? Share it!