MLB games take place every single day (for the most part), and with so many choices, which ones should you make sure to try and catch at least an inning or two of?
Welcome to our new daily column, picking out some games on the baseball slate each day that should be on your radar. On any given day, there are 15 or so games that you can peruse, and you don't want to get stuck watching the wrong ones! So here they are, the games that we think you should seek out for Sunday, April 8.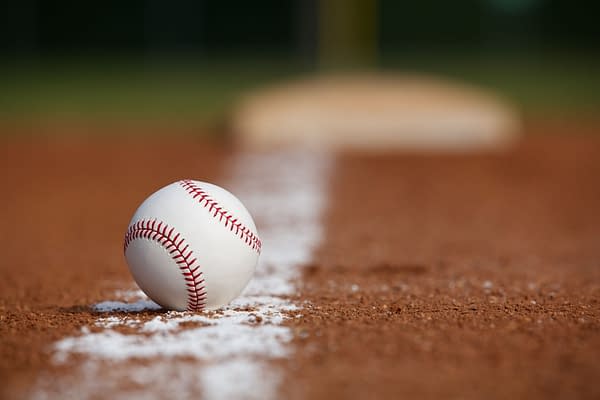 Kansas City Royals at Cleveland Indians- 1:10 EST First Pitch
This three game weekend series is more about what ISN'T happening. Pitching has been stellar so far- through the first two games the combined score is 3-3. Saturday saw Lucas Duda hit a homer and that was pretty much the only offense in the game.
Goodbye, baseball! 💥 pic.twitter.com/heZ0jyQuDS

— Kansas City Royals (@Royals) April 7, 2018
The Tribe needs to wake their bats up big time. While they have a history of starting off slowly, as of right now they are batting an MLB worst .161, and that is as cold as it gets. Hopefully Mike Clevinger can build off of his fantastic season debut in Anaheim, throwing 5 1/3 scoreless innings and striking out 5.
Miami Marlins at Philadelphia Phillies- 1:35 EST First Pitch
Flip back and forth between this one and the KC/CLE game. Jake Arrieta makes his Philly debut after signing his three-year $75 million dollar deal in March. He might not stay in for very long, as he didn't get a full Spring Training. If the Phillies score like they did last night, that won't be much of an issue.
Just a bear feasting on some Fish.

The food chain at work. Nature is amazing. #ElOso pic.twitter.com/5KQm1jwYtA

— Philadelphia Phillies (@Phillies) April 8, 2018
I am sure the marlins are anxious to start the game today and move past a 20-1 shelling.
Oakland A's at Los Angeles Angels- 4:07 PM EST First Pitch
The Dodgers/Giants game would also be acceptable to flip with, as that one will have a rematch of the Opening Day pitching match-up between Clayton Kershaw and Ty Blach. But come on. Shohei Ohtani is making his start off the mound. After the week he has had, it will be the perfect capper to the baseball week.
Here is the rest of the days MLB schedule:
Orioles at Yankees- 1:05 EST First Pitch
Rays at Red Sox- 1:05 EST First Pitch
Reds at Pirates- 1:35 EST First Pitch
Cubs at Brewers- 2:10 EST First Pitch
Tigers at White Sox- 2:10 EST First Pitch
Padres at Astros- 2:10 EST First Pitch
Mariners at Twins- 2:10 EST First Pitch
Diamondbacks at Cardinals- 2:15 EST First Pitch
Blue Jays at Rangers- 3:05 EST First Pitch
Braves at Rockies- 3:10 EST First Pitch
Dodgers at Giants- 4:05 EST First Pitch
Mets at Nationals- 8:08 EST First Pitch
Enjoyed this article? Share it!