NCIS: Los Angeles Ending Run with Season 14; Series Finale This May
After 14 seasons, CBS's Chris O'Donnell and LL Cool J-starring NCIS: Los Angeles will be ending its run with a series finale this May.
---
After 14 seasons and what will be 322 episodes, CBS's Chris O'Donnell and LL Cool J-starring NCIS: Los Angeles will be ending its run on Sunday, May 14th, with the Season 14 finale now the series-ender. The decision and the abruptness of the series ending are puzzling, considering the recent success CBS had with an "NCIS" mega-crossover event. "I want to thank both the Network and Studios for their partnership and support over the years; Shane Brennan for giving us such a great playground; and my partners John P. Kousakis, Frank Military, Kyle Harimoto, and Andrew Bartels for their tireless efforts and collaboration episode after episode. Our crew has grown to be a true family, and their hard work and dedication has been fundamental to our success year after year, shared series showrunner R. Scott Gemmill. "My deepest gratitude to the cast members, who have brought our characters to life with their impassioned performances — thank you for your talent, professionalism, and continuous enthusiasm. And to our loyal viewers who loved our characters and followed their journeys, thank you. We look forward to delivering an end to the series that is both satisfying and does justice to these beloved characters."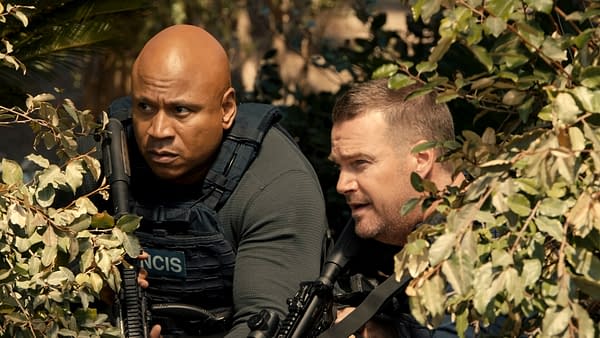 "For 14 seasons, 'NCIS: Los Angeles' has been a stalwart of our lineup with characters who were a joy to watch. It's no surprise this show succeeded as a global franchise. From Day 1, the cast, producers, and crew were amazing Network/Studios partners, and their teamwork, talent, and spirit vividly came through on the screen. We are so grateful for the collaboration and remarkable run of these treasured members of our CBS family, and plan to give them the big sendoff they and their fans deserve," said Amy Reisenbach, president of CBS Entertainment, in a statement.