Netflix loves to do viral marketing and they've come up with a new one for Marvel's Luke Cage, using the Rand Corporation from Marvel's Iron Fist. The new video is done up as an industrial ad showing the new arm Danny Rand (Finn Jones) has built for Misty Knight (Simone Missick) after she lost it fighting against Bakuto (Ramon Rodriguez) in Marvel's The Defenders. The video is done with a female voice over talking about how Misty's life was changed in an instance and then we see interviews with Misty and Claire Temple (Rosario Dawson) who is listed as a friend and physical therapist. We also see her sparring with someone that might be Colleen Wing (Jessica Henwick) but it's hard to tell.
Here is the video:
"More than an arm. It's a chance to get back to work." pic.twitter.com/V2dXIfwOF8

— Luke Cage (@LukeCage) June 11, 2018
This has Misty matching her character from the comics who also has the bionic arm We've also seen in a previous clip, her fighting with Colleen, which opens the door to them eventually teaming up as Daughters of the Dragon. Though we see her with the arm and her badge, in the comics she and Colleen open a private detective firm called Knightwing Investigations.
Marvel's Luke Cage season 2 premieres June 22nd on Netflix.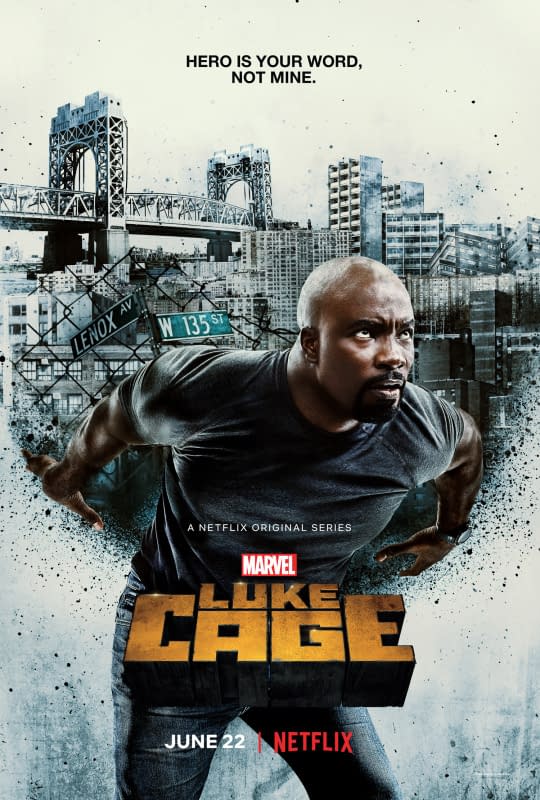 Enjoyed this article? Share it!