Netflix has released a short teaser for their upcoming crime series Seven Seconds. The series from Veena Sud (The Killing) is said to give viewers a glimpse into the human stories behind the headlines. In a society fraught with racial tension, sensational headlines and an audience that would rather be entertained than informed, seven seconds can mean life or death.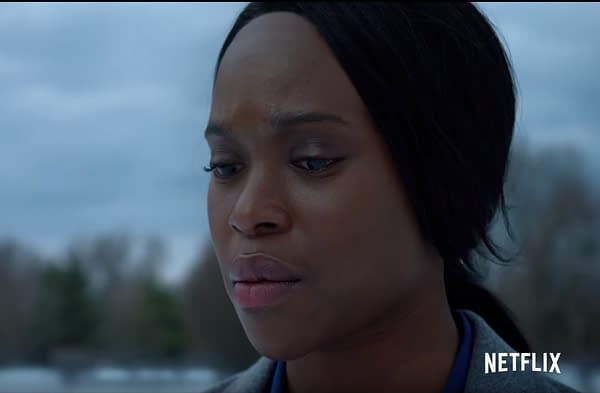 The video asks, "How long does it take to bury the truth…" and then shows the logo for Seven Seconds.
The series stars Clare-Hope Ashitey, Nadia Alexander, Raúl Castillo, Russell Hornsby, Regina King, Beau Knapp, David Lyons and Zachary Momoh. Gavin O'Connor will direct.
The official synopsis from Netflix: Tensions run high between African American citizens and Caucasian cops in Jersey City when a teenage African American boy is critically injured by a cop.
Seven Seconds premieres February 23rd, 2018 on Netflix.
Enjoyed this article? Share it!