Marvel's Jessica Jones was the second offering from the Marvel / Netflix deal and helped set the high expectations that some of the shows have reached, while others have fallen short. The second season of the Krysten Ritter-led series has been highly anticipated, especially since word that David Tennant would be reprising his role as Kilgrave for a least a little bit of the season. We are now just two weeks away from the second season premiere, and folks are wondering just what the season will be like.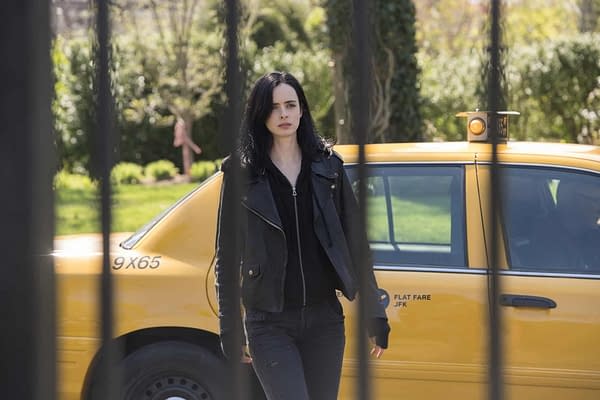 Showrunner and series creator Melissa Rosenberg told EW.com that the season will be:
Fueled by more anger than usual. [Jessica has both] more rage, but [also] more heart.
Jessica has always had an attitude and a chip on her shoulder — and usually a bottle of whiskey in her hand. So to hear that she is going to be even more angry makes me wonder what the catalyst for that is. The synopsis doesn't tell us much.
Following the tragic end of her brief superhero career, Jessica Jones tries to rebuild her life as a private investigator, dealing with cases involving people with remarkable abilities in New York City.
That means this probably has to do with the company that experimented on her, one of the few plot threads left open from the first season.
Jessica Jones stars Krysten Ritter, Rachael Taylor, Eka Darville, J.R. Ramirez, Carrie-Anne Moss, and David Tennant. The second season will premiere on Netlix on March 8th.
Enjoyed this article? Share it!