NXT Scores Huge Second-Place Ratings Victory in Wednesday Night Wars
NXT has once again overcome the odds to win a ratings victory as the second-place pro wrestling show on Wednesday Nights. NXT came in second in both demo rating and viewership, according to Showbuzz Daily. NXT on April 29th ranked in the top 51 shows of the night, with a .16 rating in the 18-49 demographic and 637,000 viewers, an impressive number by any measurement. NXT defeated shows such as a noon showing of The Loud House on Nickelodeon, a 10 PM showing of Celebrity Ghost Hunters on A&E, and Comedy Central's 10:30 PM showing of Crank Yankers, a strong lead-in to The Daily Show.
In Addition to NXT, AEW Did Well Too
Meanwhile, NXT's competition, AEW Dynamite, also had a strong showing, taking first place amongst all pro wrestling shows on Wednesday night. In the overall rankings, AEW came in 16th for the night, with a .27 rating in the 18-49 demographic and 693,000 viewers. The latest issue of Dave Meltzer's Wrestling Observer Newsletter additionally has more information on the breakdown of viewership, though he clearly has an AEW bias.
AEW was down 5.2 percent into total viewers, but up 7.7 percent in 18-49 viewers with 350,000.

NXT was down 4.2 percent in total viewers, and down 12.0 percent in 18-49 viewers with 206,000.

There isn't much else to pull from these numbers. In the key demos, AEW dominated, with Male 18-34 having a 56,000 to 32,000 edge; Women 18-34 having a 50,000 to 19,000 edge; Males 35-49 having a 155,000 to 96,000 edge and Women 35-49 having a 89,000 to 59,000 edge.

AEW did a 0.09 in 12-17 (down 25.0 percent from last week), 0.15 in 18-34 (up 15.4 percent), 0.39 in 35-49 (up 5.4 percent) and 0.27 in 50+ (down 10.0 percent). The audience was 60.3 percent male in 18-49 and 48.1 percent male in 12-17.

NXT was 62.1 percent male in 18-49.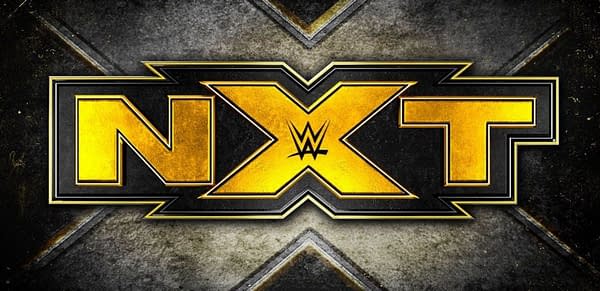 The Bottom Line 'Cause Chad Said So
Clearly, the TNT tournament booking has paid off for AEW, which started off the month with lower ratings but saw them rise due to the satisfying booking of the tournament as well as a hastily-built feud between the Best Friends and Jimmy Havoc and Kip Sabian. AEW's viral videos, such as the Bubbly Bunch, have also surely played a role in boosting the company's profile. On NXT, the drama of Drake Maverick's real-life firing has been used to add a strong emotional component to the NXT Interim Cruiserweight Championship tournament. However you look at it, it was a big win for pro wrestling on both sides, and it's difficult to say which show did better than the other. Both are winners in The Chadster's book.