Once Upon a Time Season 7: ABC Announces Return Date Ahead of Mid-Season Finale
Tonight we get the mid-season/fall finale of Once Upon a Time. The ABC series is in it's seventh season and has gone though a pretty drastic reboot as the series began. Now with the winter hiatus coming, ABC is working on mapping out their spring schedule and has announced that OUAT will return on March 2nd, 2018 at 8 PM.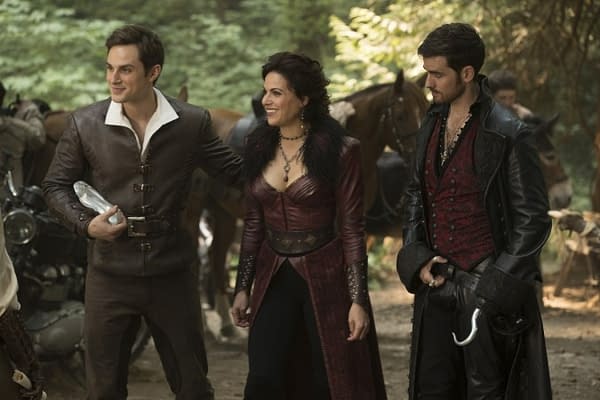 Tonight's episode is titled, The Eighth Witch, and is directed by Ralph Hemecker from a script by Jane Epenson and Jerome Schwartz. Drizella threatens the realm with a dark Cures while Henry and Ella move to protect Lucy and the others. Regina has to make some unimaginable choices. Roni tries to enlist Henry's help to find her sister in San Francisco, but he bails on her when he discovers that Lucy has fallen unconscious. And Anastasia begins to trust Gothel, which could end up proving to be fatal.
The series stars: Lana Parrilla, Robert Carlyle, Colin O'Donoghue, Andrew J. West, Gabrielle Anwar, Dania Ramirez, Alison Fernandez and Mekia Cox.
Once Upon a Time season seven fall finale airs tonight at 8 PM on ABC prior to an new episode of Marvel's Agents of SHIELD.
Source: Deadline