'Outlander': Wanna Hear Caitriona Balfe's Sam Heughan Impression?
Outlander stars Caitriona Balfe and Sam Heughan are kind of the best thing when they do interviews together, and this new snippet from the official STARZ series Twitter account proves this yet again.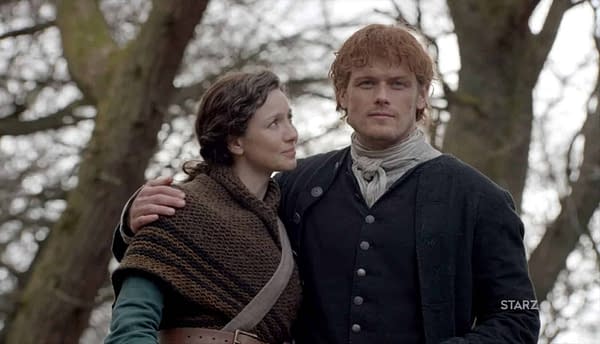 In this short video (which we're willing to bet will appear in a season 4 DVD/Blu-ray extra package someday), we get a glimpse of that magic the pair share. Balfe does her Heughan-as-Jamie impression, which is always delightful:
Season 4 of Outlander is set to premiere on Sunday November 4th, on STARZ.
Check out the new opening sequence, which really captures the Americas for the journey's continuation: