Peter Dinklage Talks Post-Game of Thrones Life, and Tyrion's Final Day
Peter Dinklage (along with the rest of the Game of Thrones cast) has been done with the series for some time. Filming on the 8th and final season of the HBO series ended back in July, and life moves on.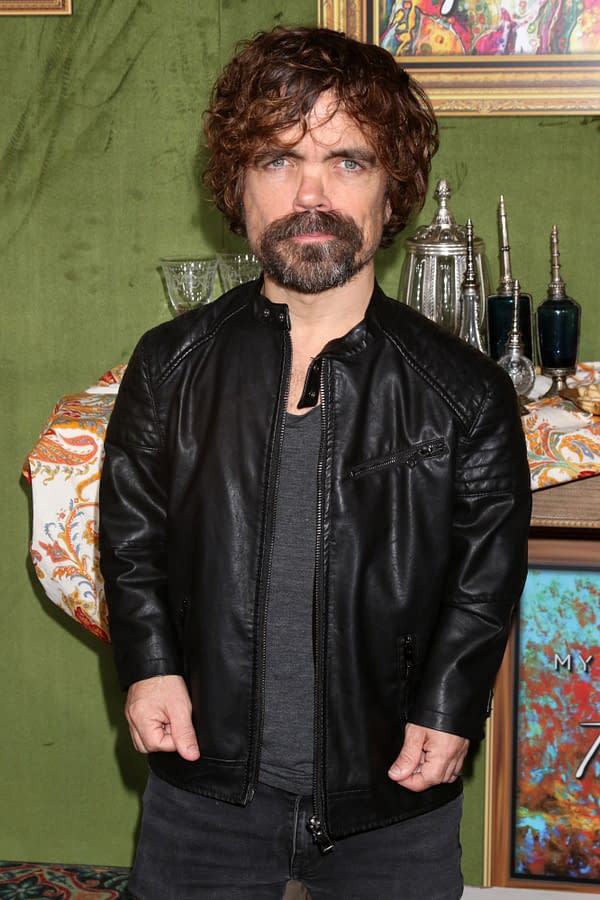 In a recent interview with Vulture about the upcoming HBO tv movie My Dinner With Hervè in which Dinklage plays Hervé Villechaize (Fantasy Island), the Emmy winner answered a few questions about what he learned from his time on Game of Thrones:
Even though it's only been a couple of months since we finished, I would like to think that I already have some capacity to look back on it. I'm glad the show happened in my life when it happened. I'm glad I wasn't much younger or older. I'd done a lot of work before getting the show that I think informed what I wound up doing on Game of Thrones, and, hopefully, I still have a lot of work left in me, which will be informed by Game of Thrones. The show was a beautiful experience — doesn't happen all the time. But it was such a long shoot, so it's hard to separate the TV show from my life.

It was my life, far away in IrelandA big chunk of Game of Thrones is filmed in Northern Ireland, a fact that, should you be a fan looking to plan a vacation, the local tourism authorities have taken good advantage. . People think I'll miss the TV show — yes, of course I'll miss it, but I also lived in a foreign country for many years and developed deep roots. That's a big part of me, and suddenly it's just like, Yep, that's over. Back home now. Wait, what? Really? Actors do these things and then we move on or go back home. You keep in touch — or lose touch — with the group of people you were very close with. It's strange. I wonder how healthy that is. Probably it's unhealthy.
And, about his final day filming as Tyrion:
It's always anticlimactic for the character's last day. Nothing is shot chronologically, so you don't get some big mountaintop scene or anything. It's just, "That's a wrap on Peter Dinklage." But as anticlimactic as it was, my last day was also beautifully bittersweet. A lot of people whom I love were on set that day. Even if they weren't working, they came to set, which was beautiful. I tried to do the same thing when other [Game of Thrones] actors were wrapping out. If it was their day, you would go to set to say good-bye. It was really hard. I won't say their name or their character's name, but one of the young people on the show wrapped this past season and everybody was a wreck. This person had grown up on the show, you know? They were a child and now they were an adult. And then they're done. It's like we were witnessing this person saying good-bye to their childhood. I know Game of Thrones is just a TV show, la-di-da, but it was our life.
My Dinner With Hervè is set to air on HBO on October 20th, and the 8th and final season of Game of Thrones will air sometime in the first half of 2019.