Watch: 'The Price Is Right' Contestant Leaps Onto Drew Carey
It's Wednesday, the middle of the week… so to help you get through is a clip from today's filming of The Price is Right. Host Drew Carey announced the actual retail value of an item and a young woman named Sona was within $40 dollars, making her the winner. In her excitement, the slight woman raced on stage in her neon green t-shirt and exuberantly hugged Carey, then tried to throw her legs around him, putting all her weight on him. The host was not prepared for this maneuver and the two went crashing to the ground. Carey almost went off the stage if not for a lighting rig that stopped him.
Both got up quickly and were unharmed. When the announcer, George Gray, chimed in, he told the young lady, "Sona, do not break our host or our set."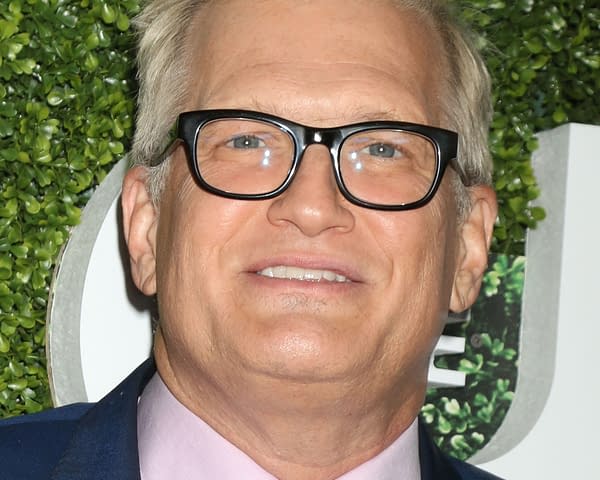 Carey was recently announced as an upcoming guest star on the CBS drama NCIS, where he will play an ex-Marine who sends care packages to active duty soldiers overseas. When one of the packages contains cyanide in the cookies, his character is accused of murder. Carey was a marine reserve in real life.