'Ramy': Ramy Youssef's Hulu Dramedy Series Shatters Comedy Mold [SPOILER REVIEW]
Meet Ramy: he's your average 27 year old who struggles with the same things you do: job, over-bearing parents, relationships (or lack therof)… and trying to also be a faithful, observant Muslim. Based on the standup comedy of Ramy Youssef, Ramy – now streaming on Hulu – is a fresh, unexpected, relevant, and revolutionary new dramedy that knows how to poke fun at while also personalizing and humanizing its characters.
https://youtu.be/N4Ek09B9YaY
And that's what makes it so perfect. The show doesn't come at you with an overt political message, but instead just does something truly revolutionary: portray Muslim-Americans in particular and immigrants in general as people. And like all people, they're complicated and multifaceted: not "all good" and not "all bad."
Take Ramy. He's trying to be a good person. He's trying to live his faith. But in the opening scenes of the pilot episode "Between the Toes," he tries to hurry through the ceremonial washing of the feet, hands, and face before engaging in prayers at the local mosque and is berated by an elder parishoner for not sufficiently washing between his toes – that the dirt between his toes is where Satan lives. He's also trying to navigate dating and whether or not to ask his parents to arrange a "match" for him with someone else. His date with one of these matches takes some amazing turns – treating us to a humorous portrait of a very flawed man.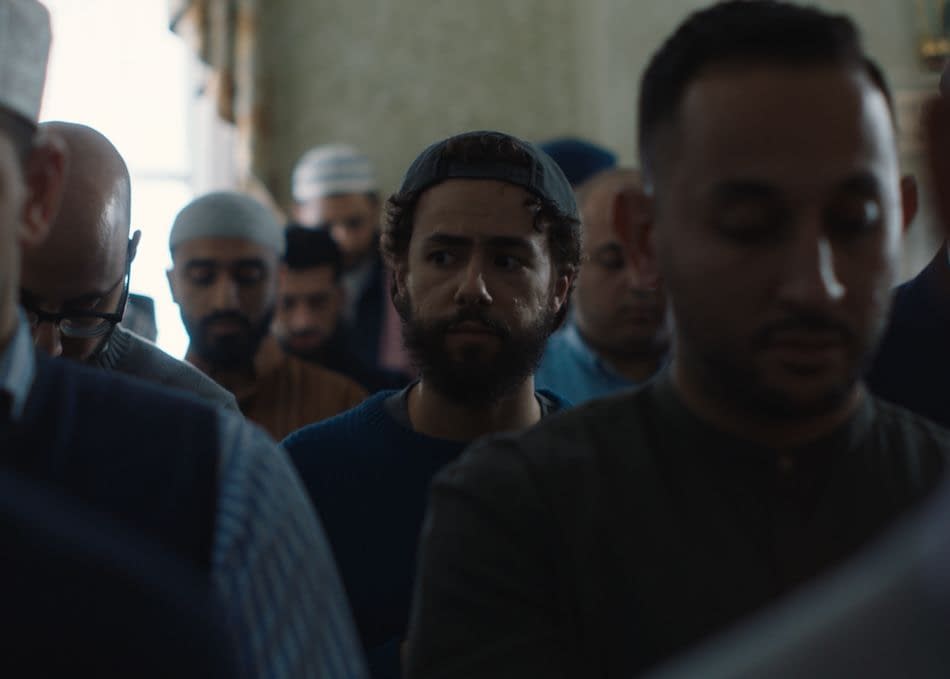 It would be easy to compare this to other recent shows like Atlanta or Louie in terms of how the show tries to meld comedic and serious elements and portray complex protagonists in their various creative pursuits -but it's so much more than that. It would be easy to say "Ramy is Louie if Louie focused on a a nice but sometimes troubled Muslim guy instead of a complete s***bag like Louis CK" but in so many ways, the show moves beyond being "just" about Ramy – focusing on his entire family and their different perspectives.
It would also be easy to discuss how the series and its representation of diversity is a pretty revolutionary things for series television – and well-deserved. It's immediately apparent how the series gives airtime to a group of people usually relegated to cliche roles – who don't get the opportunity to be a stakeholder in the programming landscape. Again, while Ramy is all of that – it's also so much more.
https://www.youtube.com/watch?v=TUfBu86Ukjc
Let's take an example from one of our favorite genre TV shows. Zari on the CW's DC's Legends of Tomorrow is Muslim, but this comes up very rarely on the show. While it informs her character, as the only person who is Muslim she is tasked with representing a religion of literally 1.3 billion people. While adding diversity and representation like that should be applauded – it can also be seen as "tokenism." Byt adding a number of Muslim characters to a show, you move from the dangers of stereotyping an underrepresented population to representing them respectfully in their diversity. Rather than having a single gay character, you have Will & Grace. Then, no one character has to "represent": they can simply themselves and not limited to being "the gay one," "the Muslim one" or "the Asian one."
So what Ramy is trying to do is so different in that it depicts a Muslim family and all their problems in the same manner it was done with All in the Family or Roseanne/The Conners. What resonates is just how universal so many of these themse are: for example, Ramy has a racist uncle – something many family's can relate to – but now we see it from a unique perspective.
So alongside diversity and representation, there's truth… and beauty. And it's also really damn funny.
Speaking of representation, Ramy's best friend and co-worker Steve deserves special mention. Played by comedian Steve Way, Steve may just possess the funniest and foulest mouth you have ever heard – as well as a personal bond for Ramy. In an early scene, Ramy helps Steve go to the bathroom – something we don't normally think twice about – and they way everyone treats Steve is horrible. Ramy found someone else to be an outsider with, but also a very different outsider from himself.
Ramy holds up well against Hulu's other recent comedy outing Shrill, which dared to up the dramedy quotient on body positivity and being a female-forward comedy show. Both showcase the talents of their main stars, tell somewhat familiar stories with a twist, and have some serious elements that tackle important aspects of our cultural moment.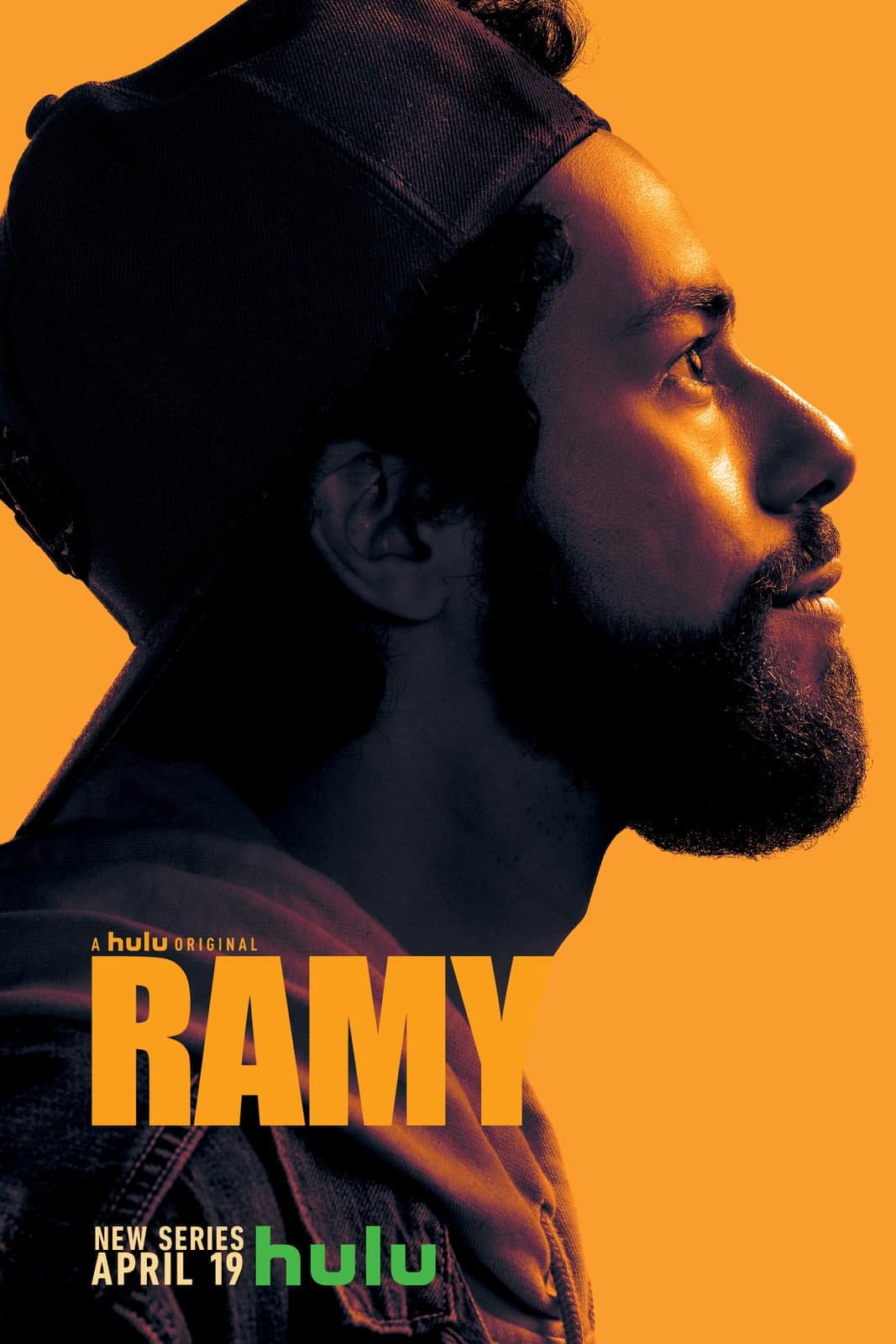 Hulu's Ramy comes along at a particularly important moment. Between when I was able to catch a sneak peek at three episodes of Ramy at this years' SXSW, islamophobia has intensified. The Christchurch mosque attacks and hate being levelled against Rep. Ilhan Omar are two recent, tragic examples of insecure people being taught to fear and "defend themselves" from Muslims. Ramy is hopefully a balm that will teach them not to.
Indeed, what I found to be most special about this story was how it demonstrated Life's universal themes, no matter where you come from. It reminded me very much of my upbringing in a conservative Christian community where 90% of my neighbors went to the same church I did and the religion was very much baked-in to all or the conventions and mores of the community. Christians, Orthodox Jews, and Christians will all get something out of this – Christians will even get some "life lessons" during the storyline where Ramy attempts to date a Jewish girl.
With Hulu's Ramy, there is a little something for everyone – and that something is mostly laughs, warmth, and a reaffirmation of the importance of family and community. Alongside with baseball and apple pie, nothing could truly be more American than that.
The first season of Ramy is currently streaming on Hulu.