Rare Astro Boy Production Cel Up For Auction At Heritage Auctions
Astro Boy is one of the animes that started it all. The first animated television show from Japan to hit Western screens, this show is regarded as the granddaddy of modern anime-based pop culture by many. And, Heritage Auctions, an auction house based in Dallas, Texas, that primarily deals in comics, video games, trading cards, and other pieces of "nerd" collectible history, has put a rare production cel from the show; onto their auction block! This item dates to somewhere between 1963 and 1966 and is a relic that should be given much respect. Prospective bidders have until 9:50 AM Central Time (or 10:50 AM Eastern Time) on Friday, June 25th, to place a bid on this piece from another time.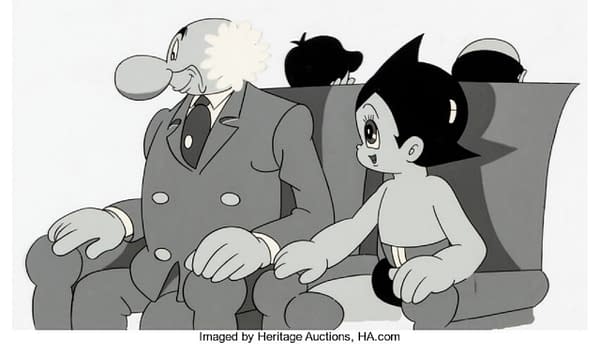 According to the description of this production cel on the auction listing at Heritage Auctions' website:
From Osamu Tezuka's series that defined the entire artistic movement known as anime, this is an amazing hand-inked and hand-painted original production cel from the seminal classic series Astro Boy. Tezuka, often revered as the "God of Manga", revolutionized animation in Japan, and used Astro Boy as a conduit to address heavy issues like war and intolerance. The series both thematically and aesthetically informed countless anime works to come, and the impact of the series can be felt in full force to this day. Astro Boy's effect on Western audiences also can't be overstated, as it was the first Japanese animated television series to make it to US televisions, with the highest ratings of any show at the time.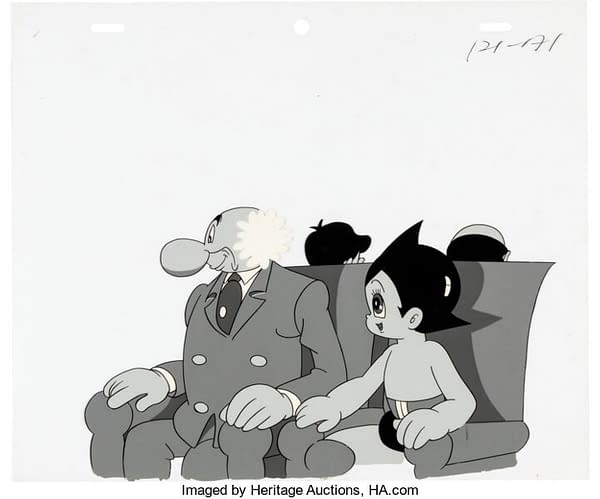 If you wish to bid on this rare Astro Boy production cel, kindly remember that you have until Friday, June 25th at 9:50 AM Central Time or 10:50 AM Eastern Time to do so. You can find this auction on Heritage Auctions' website by clicking here. Good luck!

Affiliates of Bleeding Cool buy from and/or consign to Heritage Auctions.