Ray Donovan Gets A Sixth Season And A Move To New York
It feels like it wasn't that long ago that we told you Showtime had renewed Ray Donovan for a fifth season. And here we are a little over a year later, and the show is coming up on its fifth season finale — and we get to tell you that the show is coming back for a 12-episode sixth season. But with the new season will come a new location, too.
Donovan, Hollywood's favorite fixer, is moving to New York. The change of coast lines up with the emotional ending where Ray needs to rebuild his life. Showtime's President of Programming, Gary Levine, addressed the move:
"Ray Donovan broke new ground this season with its deeply emotional and innovative approach to Abby's passing, without sacrificing any of the intensity that has been its trademark. We so appreciate that David Hollander is never satisfied with the status quo, and his creative plan for moving the show to New York reflects his relentless ambition for this series."
Ray Donovan averages 5 million viewers a week for the premium network, making it one of their top dramas.
The renewal and move follow an emotional Season 5 with Ray in turmoil and needing to rebuild his life. The focus of this season has been Ray (Liev Schreiber) turning his back on his celebrity fixer firm and struggling to deal with the death of his wife (Paula Malcomson). His damaged relationship with his daughter Bridget (Kerris Dorsey) and the chance to make amends for his past draws him to the Big Apple.
Showrunner David Hollander said of the series move:
"For our show, creatively, New York is exciting. Fashion, media, finance, theatre, culture. It's going to present new challenges for Ray Donovan which mean new opportunities for us as dramatists. Ray came to Los Angeles to build a life for himself and his family. They're not there anymore. Ray's career has changed and he is looking for a place to rebuild his life. Ray thinks he went to New York to help his daughter. He's going to find out he's there to help himself."
The current season finale airs this Sunday, October 29th on Showtime.
Source: Deadline
---
---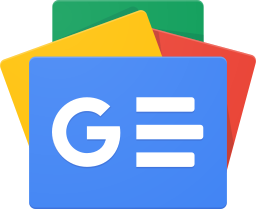 Stay up-to-date and support the site by following Bleeding Cool on Google News today!