House of Cards, The Wire Actor Reg E. Cathey Dies at the Age of 59
Emmy-winning actor Reg E. Cathey has died at the age of 59. He had reportedly been battling cancer. Cathey was best known for his work on House of Cards, The Wire and Oz. He also appeared in the 2015 Fantastic Four film as Dr. Franklin Storm.
The Yale School of Drama-educated actor was born in Alabama, but raised in Germany. His death was reported on Twitter by The Wire creator David Simon as he paid tribute to Cathey by saying:
"Not only a fine, masterful actor — but simply one of the most delightful human beings with whom I ever shared some long days on set. On wit alone, he could double any man over and leave him thinking. Reg, your memory is a great blessing."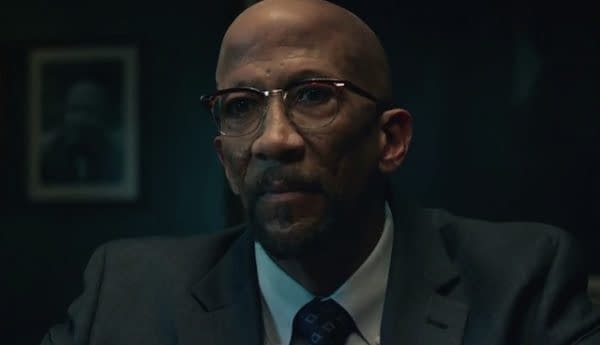 Cathey first worked with Simon by playing the drug-addicted Scalio on the 2000 miniseries The Corner and then again as political operative Norman Wilson on The Wire. He was a regular on HBO dramas working on Oz and the Immortal Life of Henrietta Lack. He would three guest Emmy nominations for playing Freddy Hayes, rib maestro and eventual White House groundskeeper on House of Cards. He won in 2015.
Other television series he appeared on includes The Blacklist, Horace and Pete, The Good Wife, Banshee, Grimm, Law & Order: SVU and the first two seasons of Cinemax's horror series Outcast from the Walking Dead creator Robert Kirkman.
Besides Fantastic Four, Cathey appeared in What About Bob?, Seven, Tank Girl, The Mask, S.W.A.T. and The Machinist.
Samuel L. Jackson tweeted: "Shattered at the loss of Reg E. Cathey! Brilliant actor, humorist & friend! Irreplaceable! The ancestors about to be challenged!!"
Source: EW.com