Review: Mystery Science Theater 3000 – Volume XII
Shout! Factory has been doing Mystery Science Theater 3000 fans a true service by re-releasing the older DVD volumes that are out of print. The original run of DVDs that were released by Rhino in the mid-to-late '00s included some real gems, but the format and presentation changed when Shout! took over. So for owners of those originals, they got some cool collectibles, but those who didn't buy them and have only been getting Shout! releases have been in the dust until recently. Now as we reach the end of these re-releases, we take a look at the latest one, Volume XII.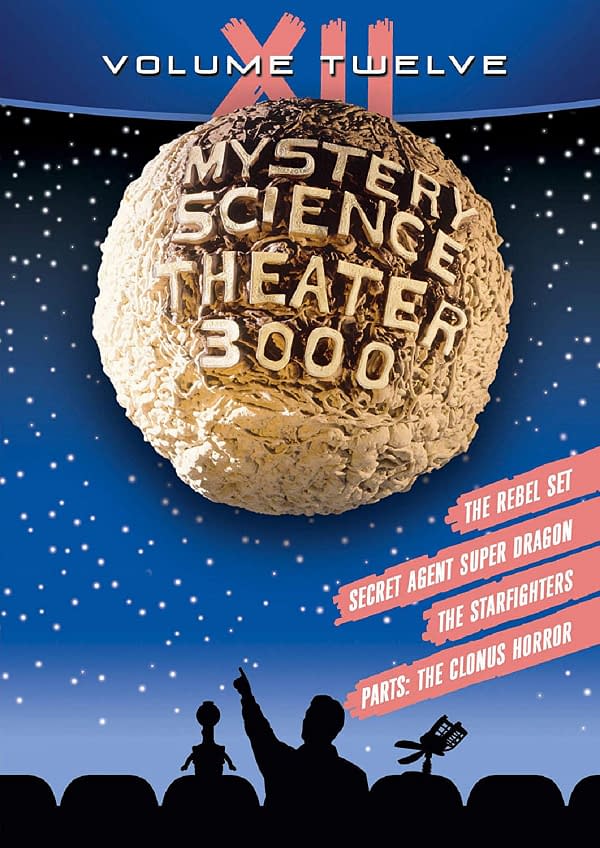 This volume has some of the best episodes in it that have gone on to become legendary examples of what movie riffing should be. The collection includes The Rebel Set, Secret Agent Super Dragon, The Starfighters, and Parts: The Clonus Horror. It's as close to what we could call a "healthy" mix of the absurd and hilarious as you get a beatnik tale, a fake James Bond movie, a hefty pro-airforce film, and your standard sci-fi horror flick. By far the best on here is Secret Agent Super Dragon, as you'll be humming that jazzy tune for weeks to the sounds of Tom Servo and Crow T. Robot. Volume XII has an interesting piece of history behind it as it was one of the first to come with a bunch of bonus content. You get Mystery Science Theater Hour wraps, as well as a couple of interviews and trailers, plus the return of the Jukebox in case you like the music they created for these episodes.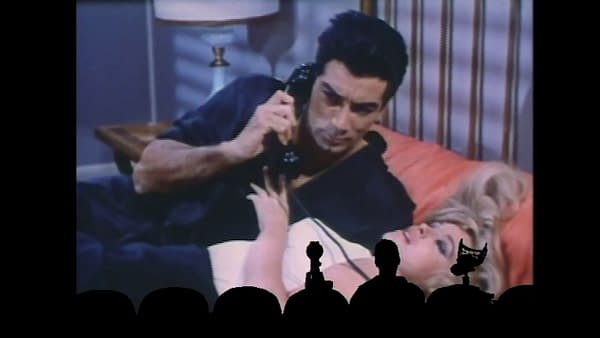 Two new additions to Volume XII is an interview with Gene Fowler Jr. as he talks about being a moviemaker, and an exploration into the films of Will Zens, the director of The Starfighters. Ultimately, Volume XII is a must-own for any Mystery Science Theater 3000 fan. They didn't need to do a lot of cleanup or audio fixing with this one, so people who own the originals will probably pass it up unless they need the bonus content. But if you're new to the set and want to get it for yourself, this is a great chance to snag it.