Posted in: CW, Preview, Riverdale, Trailer, TV | Tagged: preview, riverdale, season 7, the cw, trailer
---
Riverdale Season 7 Promo Teases "Do Over" But Something's A Bit Off
With the long-running The CW series kicking off its final run on March 29th, here's a look at the newest teaser promo for Riverdale Season 7.
---
In less than a week, it's the beginning of the end for The CW's Riverdale, with the seventh & final season kicking things off with S07E01 "Chapter One Hundred Eighteen: Don't Worry Darling" (followed by S07E02 "Chapter One Hundred Nineteen: Skip, Hop and Thump!" in the following week). Heading into their final run, the gang is having a blast in the past by living out rebooted lives in the 1950s and being blissfully ignorant of their lives from the previous six seasons. That is, except for Cole Sprouse's Jughead – who's having a hard time reconciling their current situation with everything that came before). In the following promo released earlier today, we get a sense of just how much the gang isn't missing their past lives. And yet? Something feels a little off – especially when the darkness that they thought they had left behind finds its way back to the past.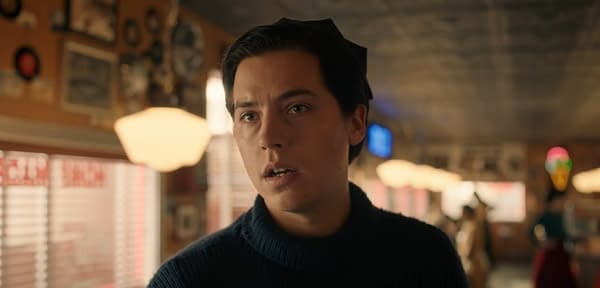 With less than a week to go until the long-running The CW series kicks off its final run, here's a look at the newest teaser for Riverdale Season 7 (followed by a look at our updated rundown of previews for the seventh season):
Riverdale Season 7: A Look at What's Ahead
The seventh season of Riverdale goes where no season has dared to go before — the 1950s! Picking up where last season ended, Jughead Jones (Cole Sprouse) finds himself trapped in the 1950s. He has no idea how he got there nor how to get back to the present. His friends are no help, as they are living seemingly authentic lives, similar to their classic Archie Comics counterparts, unaware that they've ever been anywhere but the 1950s.
Archie Andrews (KJ Apa) is the classic all-American teen, coming of age, getting into trouble, and learning life lessons; Betty Cooper (Lili Reinhart) is the girl next door, starting to question everything about her perfect life—including her controlling mother Alice (Madchen Amick); Veronica Lodge (Camila Mendes) is a Hollywood starlet who moved to Riverdale under mysterious circumstances; Cheryl Blossom (Madelaine Petsch) is the Queen Bee with a withering wit and a secret longing; Toni Topaz (Vanessa Morgan) is an activist fighting for the Black students of recently integrated Riverdale High; Kevin Keller (Casey Cott) is a "square" crooner wrestling with his sexual identity; Reggie Mantle (Charles Melton) is a basketball star from farm country; and Fangs Fogarty (Drew Ray Tanner) is a greaser who's destined to be an Elvis-type star.
It isn't until Jughead is visited by Tabitha Tate (Erinn Westbrook) — Riverdale's Guardian Angel — that he learns the cosmic truth about their predicament. Will Jughead and the gang be able to return to the present? Or will our characters be trapped in the 1950's forever? And, if so…is that such a bad thing? Now, here's a look at the preview images for S07E01 "Chapter One Hundred Eighteen: Don't Worry Darling":
Riverdale Season 7 Episode 2 "Chapter One Hundred Nineteen: Skip, Hop and Thump!": RIVERDALE SOCK HOP — Riverdale High's sock hop is around the corner, and Archie (KJ Apa) has his sights set on taking Veronica (Camila Mendes) to the dance. Betty (Lili Reinhart) is confused when Kevin (Casey Cott) appears uninterested in taking things to the next level with her. Elsewhere, Jughead (Cole Sprouse) takes aim at Pep Comics, and Toni (Vanessa Morgan) attempts to convince Cheryl (Madelaine Petsch) to let Fangs (Drew Ray Tanner) perform at the sock hop. With Ronald Paul Richard directing the episode written by Ariana Jackson, here's a look at the preview images:
Roberto Aguirre-Sacasa Previews the Final Season
Before 2022 wrapped, showrunner Roberto Aguirre-Sacasa shared a look at what viewers can expect with a sneak preview of the return episode. But before we get to that, Aguirre-Sacasa shared some thoughts on Jughead's difficult situation (and dropped a ten-ton teaser about something really not good happening at the end of S07E02).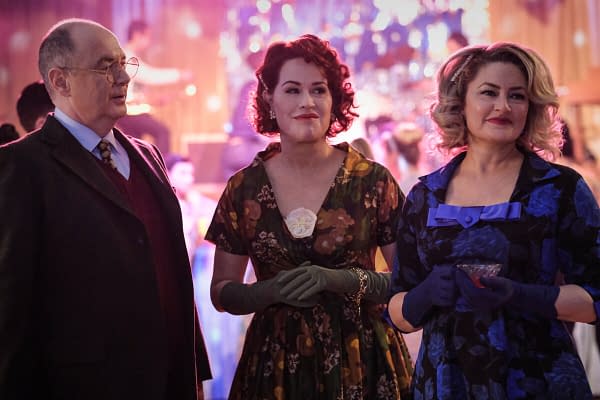 "The first episode is Jughead's story," Aguirre-Sacasa shared during an interview with EW. "It's him asking, 'What do I do with the fact that I'm the only one who remembers our lives before the comet hit?' And that gets resolved at the end of episode 1. But you get to see Cole playing the Jughead we've known, and then you get to see Cole putting on a 1950s persona." And while the showrunner was hesitant to say if the season would have a specific "big bad" or not, Aguirre-Sacasa warned viewers that "something" is going to hit our heroes (and them) by the end of the season's second episode: "Something very, very dark happens at the end of episode 2." Now here's a look at the preview of S07E01 posted back in December:
---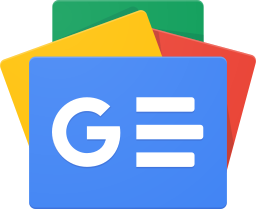 Stay up-to-date and support the site by following Bleeding Cool on Google News today!