MLB Pitching Great Roy Halladay Tragically Passes Away In Plane Crash
Roy Halladay, one of the best pitchers of our generation, passed away Tuesday after his small aircraft crashed in Florida. He was 40 years old and leaves behind a wife Brandy, and two sons. Halladay got his pilot's licence after he retired from baseball in 2013. The National Transportation Board is investigating the crash at this time.
This, sadly, is not the first time a prominent baseball player has been killed in a plane crash. The two most famous examples are Hall of Famer Roberto Clemente and Thurman Munson. Both of them died while still active players, however. Roy Halladay was four years removed from the game.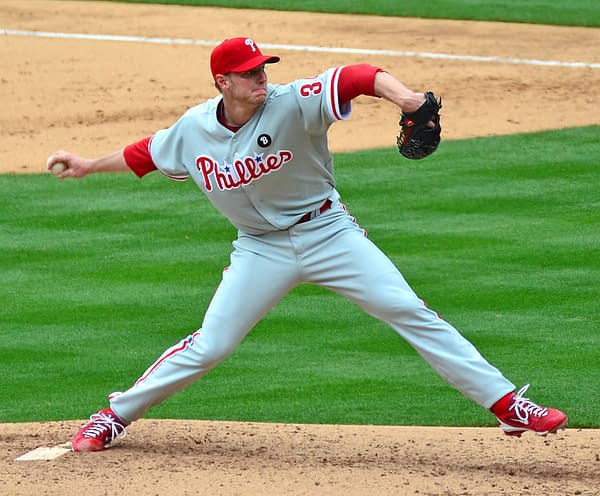 And what a pitcher he was. For quite a long time, I didn't think I would ever see a more dominant pitcher in my lifetime. Halladay's list of accomplishments is staggering: two Cy Young awards (one in each league), eight All-Star Games, a career record of 205-105 and a ERA of 3.38 over 16 years in the league for the Toronto Blue Jays and the Philadelphia Phillies.
In 2010, he threw one of only 23 Perfect Games in MLB history. That same year in the playoffs, he threw only the second no-hitter in postseason history. He had five seasons of 200 strikeouts and 40 or less walks. No other pitcher in history has two. 17.2 percent of his starts were complete games, better than names like Randy Johnson, Greg Maddox, John Smoltz, and Orel Hershiser.
He was also just as good a man off the field. He was nominated multiple times for the Roberto Clemente award, given to the player that "best exemplifies the game of baseball, sportsmanship, community involvement, and the individual's contribution to his team" every year. He sponsored "Doc's Box" while with the Blue Jays with his wife and invited children from the Hospital for Sick Children during home games. He donated to many charities as well. He also had a pretty carefree attitude, was well respected by his peers, and treated the game with great respect.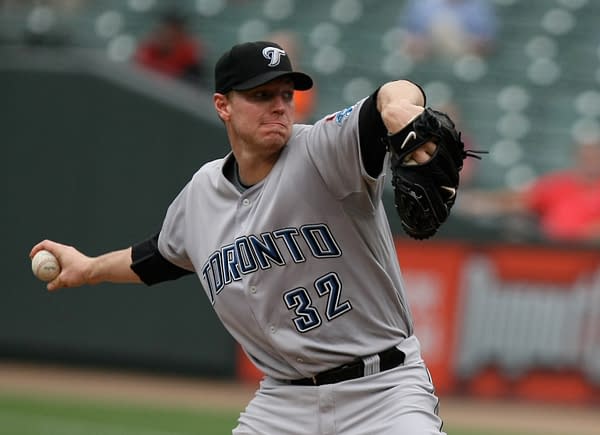 After hearing of his passing, I thought a lot about seeing him pitch, and how I never felt like the team he was facing had a chance. He had such a great command over his fastball; he was able to place it wherever he wanted. He famously would not say a word to anyone before a start except his manager or pitching coach.
To consistently rank near or at the top of the league every year in innings pitched and complete games is unheard of now in the age of pitch counts. He was the last of his breed, that's for sure. He spent the last few years helping out minor league pitchers in the Phillies organization with the mental edge of the game, an invaluable tool for young players. He always said he wanted to leave baseball better than he came to it.
As I scrolled through Twitter at the tributes pouring in, one of Roy's old tweets got me smiling, and I think it sums him up well. He ran into someone wearing his jersey shirt at a theme park in 2015 and this happened:
Halladay is eligible for the Hall of Fame in 2019. I hope baseball does the right thing and waives that to put him in next year instead.