Library of Congress Honors 50 Years (50! Ah-Ah-Aaaaahhhhh!) of 'Sesame Street'
The latter half of 1969 was a time of great turmoil in this country: civil rights issues were coming to a boil, Vietnam had proven to be a costly and foolhardy intervention, and the youth were in open revolt against the establishment culture of post-WWII America.
Still, two things occurred during that period of time that transformed the very fabric of our society, and how we percieve ourselves and our fellow voyagers on Starship Earth. The first was the Apollo 11 moon landing, which transfixed the entire planet. The second was the launch of Sesame Street, which would go on to transform the nature of – and our attitudes toward – television programming created for children.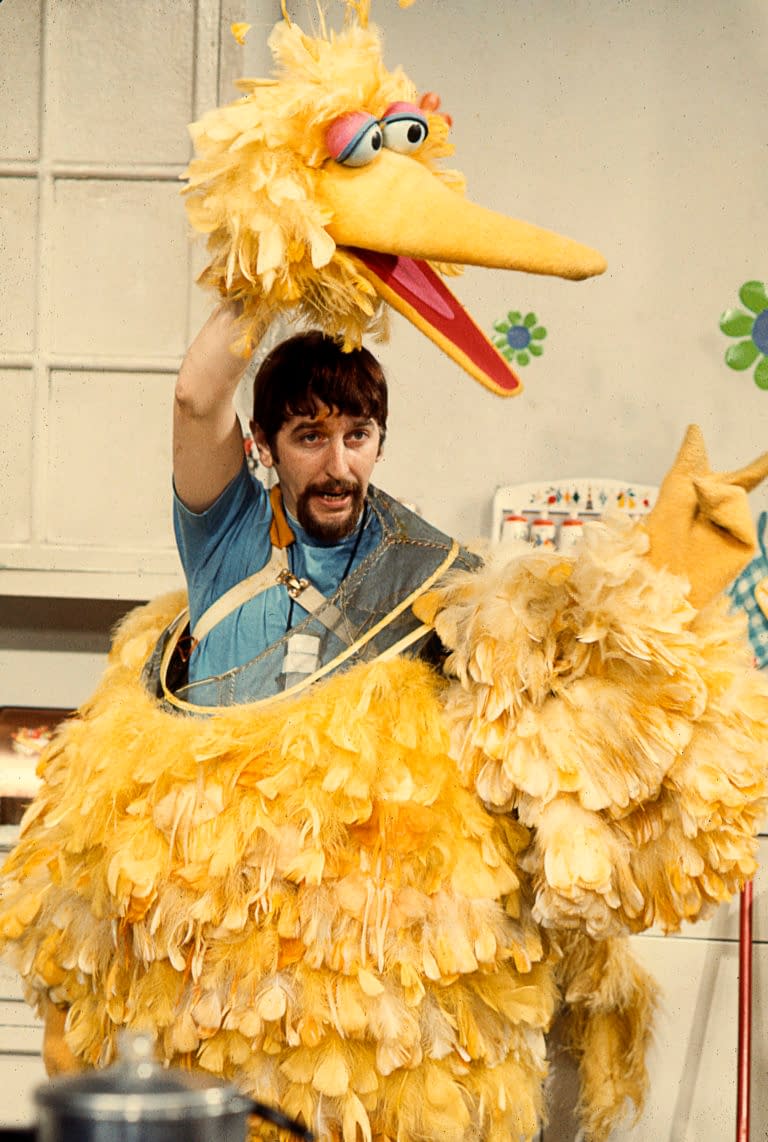 "Sesame Street changed the landscape of children's media at a time when television was viewed as a 'vast wasteland' and transformed a medium that strongly appealed to children into a source for knowledge and social development for our youngest citizens."

– Lloyd Morrisett Jr., Co-Founder, Sesame Street
Sesame Street presented quality, educational television for children in a way that had never been attempted before. Animation, "muppets," songs, and lessons came together in a way that transfixed America's youth, and made learning a ton of fun in the process.
The United States Library of Congress is commemorating its half-century of television excellence by preserving nearly 4,500 episodes of the iconic children's show – now residing at a new zip code at cable giant HBO.
But why take our word for it? Here's the news straight from the source itself:
As Sesame Street begins to mark its 50th anniversary, the American Archive of Public Broadcasting (AAPB), a collaboration between the Library of Congress and the WGBH Educational Foundation, has announced that Sesame Workshop has donated a collection of digitized episodes from the past 50 years of Sesame Street, to be preserved for posterity.

Over the next year, nearly 4,500 episodes from the first 49 seasons of the iconic children's television program will be incorporated into the AAPB's extensive archive of public media from across the United States. The Sesame Street collection will be available to view on-site at the Library of Congress in Washington, D.C. and by appointment at WGBH in Boston.
That's over four thousand hours of Sesame Street, ranging from Big Bird learning about death when Mr. Hooper passed away to Grover teaching kids about "near" and "far" – while nearly exhausting himself in the process (and here's a look at Grover giving that skit a 2019 upgrade):
We're honored that Sesame Workshop has entrusted the preservation of their decades of work to the American Archive of Public Broadcasting. To this day, Sesame Street is a key part of our national educational, television and public broadcasting landscape. I hope that everyone whose lives were touched by Sesame Street will visit the Library and WGBH to experience this historic collection.

– Carla Hayden, Library of Congress
Knowing that Monsterpiece Theater will be preserved for all of time has me a little teary-eyed, because that right there is some of the best television ever crafted. We're happy to see this honor bestowed upon such a venerable institution – let us know about some of your favorite Sesame Street memories in the comments below!