Seth MacFarlane Talks 'The Orville': World Building And Optimistic Sci-Fi
As so often happens with films and TV, two shows both alike in their spaceships are competing for viewers this fall. The first, a brand-new offering in a tried-and-true franchise, CBS's Star Trek: Discovery. The other, new kid on the space block, FOX's The Orville.
Comparing the first trailers of STD (no, really, that's Discovery's acronym) and Orville recently for a panel at a convention, the audience's reactions mirrored my own — one was the clear winner in the space battle. We did a quick raise of hands to see who wanted to watch which show based solely on the trailer, and Orville won in a sweep.
https://youtu.be/Yy9sKeCE8V0
The premise on the surface is very Galaxy Quest: familiar character types like the large serious alien as head security officer, the slightly inept but still capable helmsman, a captain who really believes in his job, and the first officer who doesn't all interacting with a heavy dose of humor. Don't call Orville a parody, though, the production is priding itself on being its own thing. In the pressroom for The Orville at San Diego Comic-Con, series creator Seth MacFarlane (a lifelong Star Trek and Star Wars fan) admitted that "this show, more than any others I've done, is the one I came to Hollywood to make."
"I love comedy, I love sci-fi, and to try to exist in both worlds is a challenge, to do it in an hour long format is an absolute joy. There is a certain aspirational hopeful optimistic sci-fi that hasn't really been done in 15-20 years. Star Trek did it for a long time, but then they evolved into something different, so it left open that space for that thing we all used to love so much. That's what I'm trying to recapture, while at the same time a brand new spin on it with some ingredients that no one has ever seen before."
When asked on a scale of Family Guy to Cosmos, where does this project fall, MacFarlane answered:
"It's somewhere in the middle, but probably leaning a little more towards Cosmos. It's uh, it's very different from Family Guy, I'll put it that way. It's totally different, it's its own beast.

I would really love for people to rediscover the feeling of having fun while watching TV. I think there are shows out there that do that, but there aren't as many as there used to be. I would love people to feel something familiar and comfortable, maybe something they haven't felt in awhile from a TV show of this type while at the same time experiencing something that is tonally grander."
And of course, I finished up my time with MacFarlane by asking if lightning strikes and FOX picks the show up for a second season, are there any plans for musical episode (knowing his ability to write songs)? He laughed and said, "not yet." But then Adrianne Palicki, who plays First Officer Kelly Grayson on the show, commented, "There are a lot of musical geniuses on the show, so it has to happen eventually."
The Orville hits Fox sometime during the fall, with a pilot directed by Jon Favreau.
---
---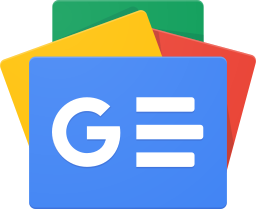 Stay up-to-date and support the site by following Bleeding Cool on Google News today!