SHOWTIME's 'Halo' Series Gets Director Otto Bathurst
Looks like SHOWTIME has finally found a director for their long-in-the-works live-action television series based on the wildly popular Xbox game, Halo. Otto Bathurst (what a great name!) will be directing multiple episodes, and will also be serving as executive producer for the show.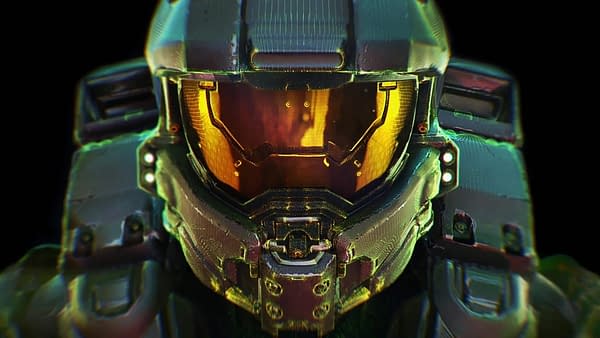 Bathusrt has numerous television credits to his name like Peaky Binders, the British comedy series Teachers, Black Mirror's "The National Anthem" episode, and the upcoming HBO/BBC adaptation of His Dark Materials. He also directed the recent Robin Hood feature film which starred Taron Egerton and Ben Mendelsohn.
Deadline says they're hearing the original 10-episode order has been shortened to 9, but this could easily be chalked up to a two-part pilot or season finale.
Kyle Killen (Awake) serves as the project's executive producer, writer and showrunner; while Rupert Wyatt (Rise of the Planet of the Apes) will direct several episodes and also serve as an executive producer. The Halo series will be produced by Microsoft/343 Industries, along with Steven Spielberg's Amblin Television (though Spielberg is not listed as an executive producer).
Back in November of 2018, there was a casting call by SHOWTIME to find the perfect Master Chief, who will reportedly be the focal point of the series.
We'll let you know what else we hear about the series, we're expecting news about casting soon.