Skybound Books' 'The Walking Dead: Typhoon' Goes Global, Takes Walker Action to China
The world of The Walking Dead is going global once again with SkyBound Books' new The Walking Dead: Typhoon, written by Wesley Chu (Time Salvager, The Lives of Tao). Set for publicaton in 2020, the new novel follows a group of survivors working together in one of the most populated countries in the world: China.
"Our goal at Skybound Books has been to give novelists the same creative platform and freedom to tell engaging genre stories that we already have in place across comics, film, television, and games. Plus, after 15 years, we're about to answer one of the biggest questions The Walking Dead fans have had since the beginning: what's happening to the rest of the world? That we can expand The Walking Dead universe with talented authors like Wesley Chu will allow walkers to truly become an even greater global phenomenon than ever before!"

– Sean Mackiewicz, SVP, Editor-in-Chief, Skybound
Here's a look at Chu and a brief overivew of The Walking Dead: Typhoon: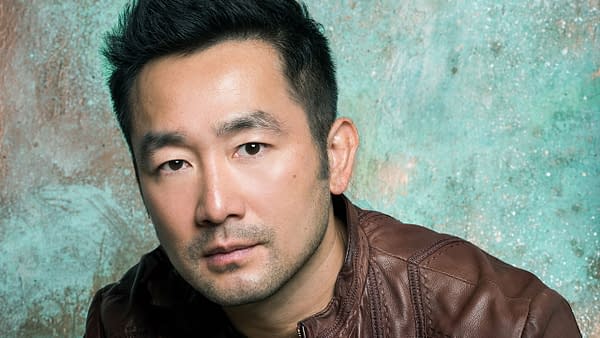 The Walking Dead: Typhoon by Wesley Chu: The Walking Dead's first foray into China follows a group of survivors banding together against a wave of walkers in the most populous country in the world. Fans can expect author Wesley Chu (The Lives of Tao, Time Salvager) to bring a fresh perspective on societal decay and decomposing flesh to the world of Robert Kirkman's bestselling comics series.
SkyBound Books also announced four additional new novels: Every Sky a Grave by Jay Posey; Instinct by Jason M. Hough; The Down Days by Ilze Hugo; and The First Sister Trilogy by Linden Lewis. Previously released titles include The Quotable Negan by Robert Kirkman and The Electric State by Simon Stalenhag.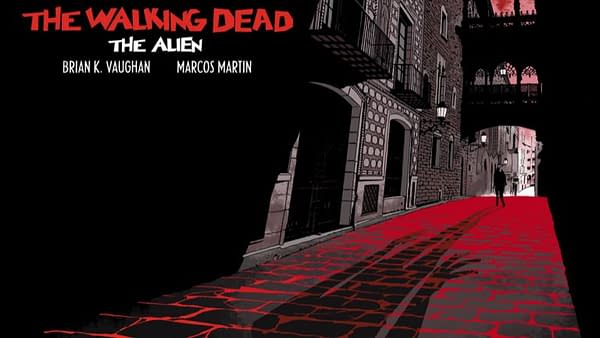 Previously, The Walking Dead comics explored the walker-verse outside of the U.S. with Brian K. Vaughan and Marcos Martin's one-off "The Alien," which told the story of Jeffrey Grimes (Rick Grimes' brother) in Barcelona, Spain.