Smashing Pumpkins Vocalist Billy Corgan Loses Battle For Control Of TNA Wrestling [UPDATE]
In another universe, Smashing Pumpkins vocalist Billy Corgan could be the Gerard Way of wrestling – an aging 90s rock star forging a successful new career in a completely different profession. Unfortunately for him, in the universe we live in, Dixie Carter always wins in the end. After investing in the ailing company and funding TV tapings with his Smashing Pumpkins millions, as well as starring in an on-screen role as an an authority figure, Corgan became president of the beleaguered TNA wrestling organization in August of this year. The company has been the subject of constant rumors of financial collapse for as long as anyone can remember, but many fans viewed Corgan a savior that could usher TNA and its flagship television program, Impact Wrestling, into a new era of creative and economic prosperity. They almost got their wish when Corgan filed a lawsuit in October geared at seizing control of TNA from majority owner Dixie Carter, claiming a clause in his contract allowed Corgan to remove Carter from power if the company became financially insolvent. Corgan also alleged that Carter was secretly trying to sell the company to rival WWE behind his back.
Corgan's lawsuit was unsuccessful however, and today Anthem Sports & Entertainment, one of TNA's various business partners, announced that they would fund operations for TNA and that Corgan was out of the picture:
Toronto, Canada (November 3, 2016) – Anthem Sports & Entertainment Corp. and Impact Ventures, parent company of TNA Impact Wrestling, today announced that Anthem has provided a credit facility to TNA to fund operations.

Anthem Sports & Entertainment Corp. is a global sports media company that operates Fight Network, Impact Wrestling's exclusive broadcaster in Canada, as well as the exclusive worldwide digital streaming partner for all TNA programming. It is also an equity stakeholder of Impact Ventures.

The agreement includes the appointment of Anthem Executive Vice President Ed Nordholm to the Impact Ventures Board of Managers. The company will be managed by the Board with Mr. Nordholm representing the Board on all major operating and restructuring decisions. Dixie Carter will continue as Chair of the Company, as well as her position on the Board of Managers. Billy Corgan is no longer with the company.

"We have had a successful, long-term partnership with Fight Network as our Canadian broadcaster, and more recently as our global digital partner," said Dixie Carter. "Anthem's team has extensive media experience, and I am excited to have that available to us as we plan for the future."

"We have consistently maintained that investing in content as we grow our distribution is important as a strategic necessity, and working more closely with a strong brand like TNA is in line with that. This financing is an extension of the support we have been providing since the beginning of the year," said Leonard Asper, CEO of Anthem. "There are tremendous opportunities to support the company's growth on all platforms and in all media along side Dixie and the incredible talent and staff at TNA."
Corgan isn't giving up the fight so easily, however, telling gossip website TMZ, the Bleeding Cool of celebrity news:
"FACT: TNA was supposed to pay me to 2 days ago, which they swore to in front of a judge."

"Yesterday they asked for a day to 'get $ together' upon which, (yesterday or today) they'd 'reach out directly' to settle ALL claims. So they lied again and have used the time as a weapon."

"FACT: I have still not been paid, and I'm exploring all remedies including new filings with court and converting to 36 pct. equity."
So everything at TNA is back at where it started, with polarizing leader Dixie Carter still in power, and the company living to DELETE another day. When the world ends in nuclear destruction (check back November 10 for updates on this), only two things will survive: the cockroaches, and TNA Wrestling.
On the bright side, however, TNA will continue on through 2017, which means we'll continue be treated to wonderful stuff like this for the foreseable future:
UPDATE: An earlier version of this article used a photo of REM vocalist Michael Stipe instead of Billy Corgan, a common mistake. Bleeding Cool apologizes for any confusion, and has updated the photo.
Image Credit: Uncensored Interview – Flickr, CC BY 2.0
---
---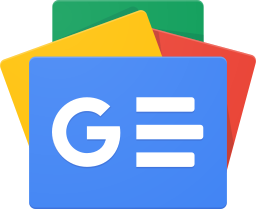 Stay up-to-date and support the site by following Bleeding Cool on Google News today!