Posted in: Preview, TNT, Trailer, TV | Tagged: preview, season 3, snowpiercer, tnt, trailer
---
Snowpiercer S03E08 Exclusive Preview: Layton Has Questions for Wilford
If you're reading this then you're a fan of Snowpiercer, and as a fan of TNT's Daveed Diggs, Jennifer Connelly & Sean Bean-starring series that means you know there's one thing that the show's really, really good at. That's right, offering season finale-worthy cliffhangers at the end of midseason episodes. You need to look no further than before the credits rolled on last week's episode, which found Layton (Diggs) questioning his decisions as leader after some startling revelations just as Bean's Wilford (of all people) appeared to offer some much-needed hope. Melanie (Connelly) is the one sending the signal- and she's alive. Which brings us to the following exclusive preview clip for Monday night's Episode 308 "Setting Itself Right", where an understandably skeptical Layton looks to have a little face time with Wilford to try to get at his real motivations for wanting Melanie back so badly.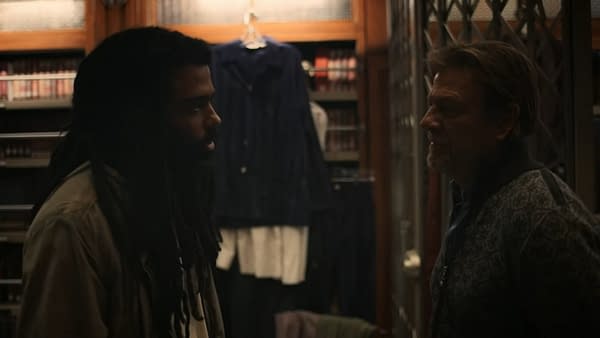 So with tensions rising and power advantages shifting, could some hope actually be on the horizon for Snowpiercer? Here's a look at that exclusive clip for tonight's episode, "Setting Itself Right":
Snowpiercer Season 3 Episode 8 "Setting Itself Right": As the train detours from New Eden, an environmental catastrophe threatens everyone on board. Written by Marisha Mukerjee.
And with Melanie being such a key factor in last week's cliffhanger and this week's chapter, it's only fitting that we take a moment to look back at some examples of Connelly's fine work over the past two seasons:
At the end of "Snowpiercer" season two, Layton (Daveed Diggs) and Ruth (Alison Wright), who were banished to Big Alice's compost car, plotted to take back Snowpiercer. With the help of Javier (Roberto Urbina) and Alexandra (Rowan Blanchard), Layton and Ruth made it back to Snowpiercer and rallied with their supporters. Josie (Katie McGuiness) destroyed the Aquarium car, separating Snowpiercer's head from the remaining 1,023 cars. Season three picks up with Layton (Diggs) and his inner circle commanding a small 10 car "pirate train" in search of Melanie (Jennifer Connelly) and a possible warm location to restart civilization; while back on Snowpiercer, Mr. Wilford (Sean Bean) is consolidating power, awaiting Layton's return.
Archie Panjabi and Chelsea Harris join the season three cast, with Mike O'Malley being elevated to a series regular. Snowpiercer season three also stars Jennifer Connelly, Daveed Diggs, Sean Bean, Rowan Blanchard, Alison Wright, Mickey Sumner, Iddo Goldberg, Katie McGuinness, Lena Hall, Annalise Basso, Sam Otto, Roberto Urbina, Sheila Vand, and Steven Ogg. TNT's Snowpiercer is executive produced by Graeme Manson, Aubrey Nealon, Christoph Schrewe, Marty Adelstein and Becky Clements, Matthew O'Connor, Ben Rosenblatt, and Scott Derrickson, as well as the original film's producers, including Bong Joon Ho, Miky Lee, Jinnie Choi, Park Chan-wook, Lee Tae-hun, and Dooho Choi. Tomorrow Studios produces along with CJ Entertainment, with ITV Studios handling international distribution.
---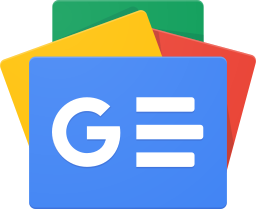 Stay up-to-date and support the site by following Bleeding Cool on Google News today!