So What About The Daleks Returning Then? (Doctor Who Spoilers)
At San Diego Comic-Con, when asked about the appearance of the Daleks in the current series of Doctor Who, showrunner Chris Chibnall said that 'We've got two weeks left of shooting, and we haven't seen them yet'.
And all media across the world took that to mean that there would be no Daleks appearing in this series.
When Chris Chibnall had said no such thing.
Just that with two weeks to go they hadn't appeared on set yet.
There were two weeks to go.
He did say 'It's a lot of new stuff this year… I mean we've got ten standalone stories. We've got lots of new villains, lots of new monsters, lots of new characters for you to fall in love with.' But at no point did he say no Daleks at all
As we mentioned this morning in news that Doctor Who would treat 2019 as a skip year, we have been led to expect their return.
Especially as there hasn't been a series without Daleks since their return – though then-showrunner Russell T Davies prepared for the possibility they may not get the rights for their first such episode, Dalek, by using a new captured monster instead. But since that was all sorted out with the estate of Dalek creator Terry Nation, this was never going to be an issue this time around.
Instead, we will see them in the New Year's Day Special, the only episode to be screened in 2019 and pushed forward from Christmas Day for that specific purpose. Though I have been told to expect their appearance in a trailer at the end of this Sunday's finale…
And also to look for an official BBC announcement to come… ---
---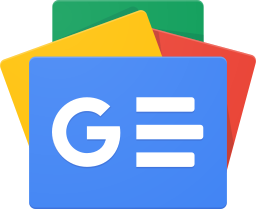 Stay up-to-date and support the site by following Bleeding Cool on Google News today!