"Space Force", "High Fidelity", Quibi & More: The Bleeding Cool Top 30 TV Series Influencers 2020 (#25-#21)
Welcome to The Bleeding Cool Top 30 TV Series Influencers 2020, a look inside our "crystal ball" as we predict the broadcast, cable, and streaming shows that can and will have a major influence on your viewing habits as we steamroll into 2020 – and beyond.
So for those of you who were with us last year, you'll notice that we made some changes this year – so here's what you need to know: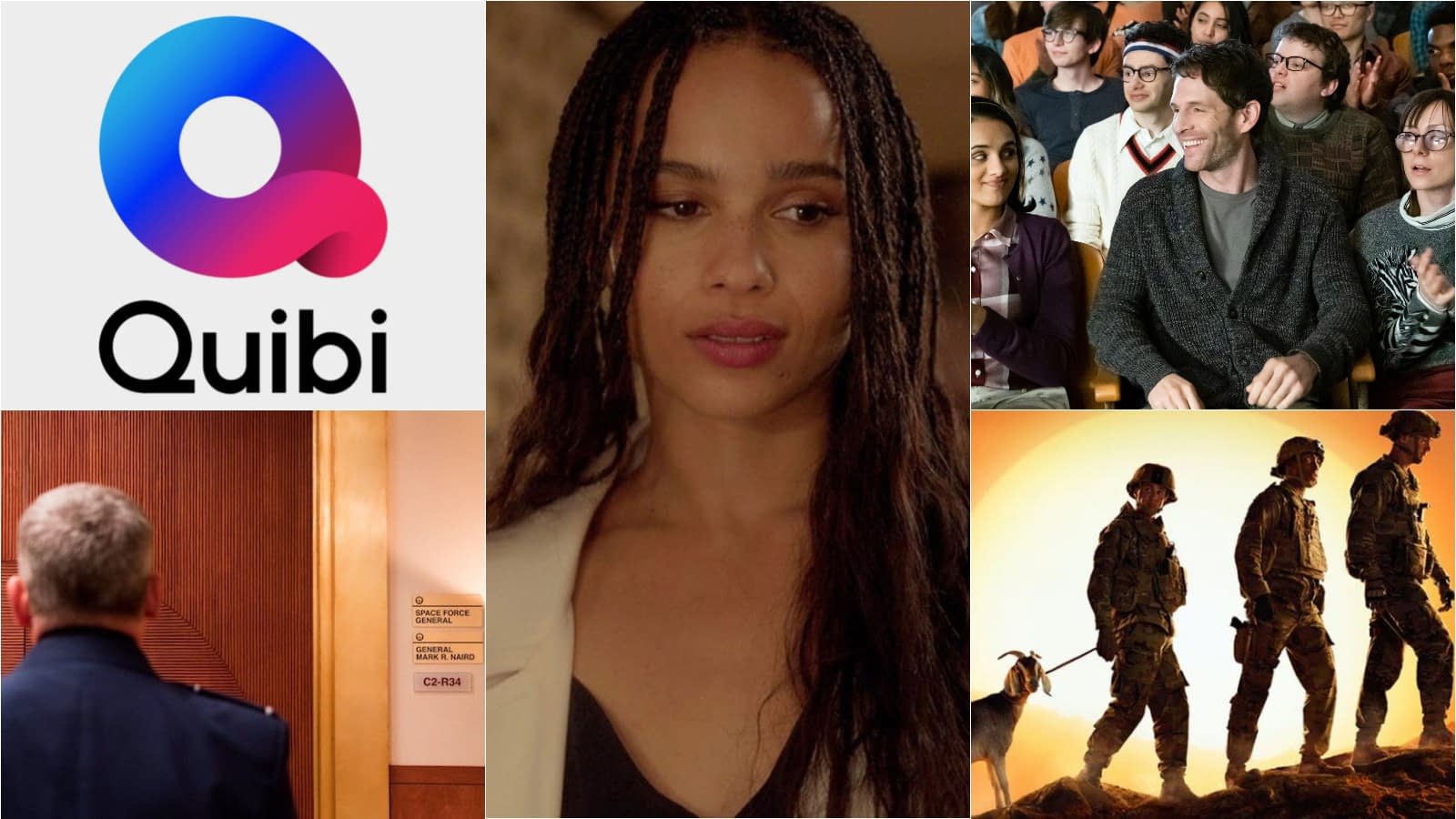 ● With the growing number of streaming services on the horizon and the tidal wave of content across all platforms continuing to grow, we're shifting our focus exclusively to new and returning series/limited series.
● Our 30 selections were based on a year's worth of Bleeding Cool television coverage, third-party coverage, analytics, trends, and raw gut instinct. Our inital list began with nearly 100 new and returning series/limited series, which was nearly halved to 50 before being shaved down to the 30 we're about to present.
● Just to be clear… being a "series influencer" does not necessarily mean that you are the best show or that you are necessarily better than series that didn't make the cut. Along with judging the quality of what we know about a show so far (director, cast, platform, etc.), we're also taking into consideration the impact a show's success (or failure) can have on the proverbial "bigger picture".
So let's keep rolling on with our next five picks (and make sure to catch up on our countdown here)…
#25 – "68 Whiskey" (Paramount)
With a pilot directed by Ron Howard and written by Roberto Benabib, 68 Whiskey has the potential to be the show that redefines Paramount as more than just "The House That Yellowstone Built" (though I'm sure that's a title they don't mind owning). Highlighting the lives of a diverse group of Army medics stationed in Afghanistan, the series has the unenviable task of trying to balance what looks to be some pretty broad humor and and some harsh realities.
Go too funny, and you're painted as demeaning the military and its efforts. Go too serious, and then you're expected to be "all in" serious – and I'll refer you back to the "too funny" option to show you where that goes. But if they can find the right balance in an ever-changing social structure of what's considered "too much", 68 Whiskey could be 2020's M*A*S*H or China Beach… or Cop Rock.
Guess there's always another Yellowstone spinoff waiting in the wings…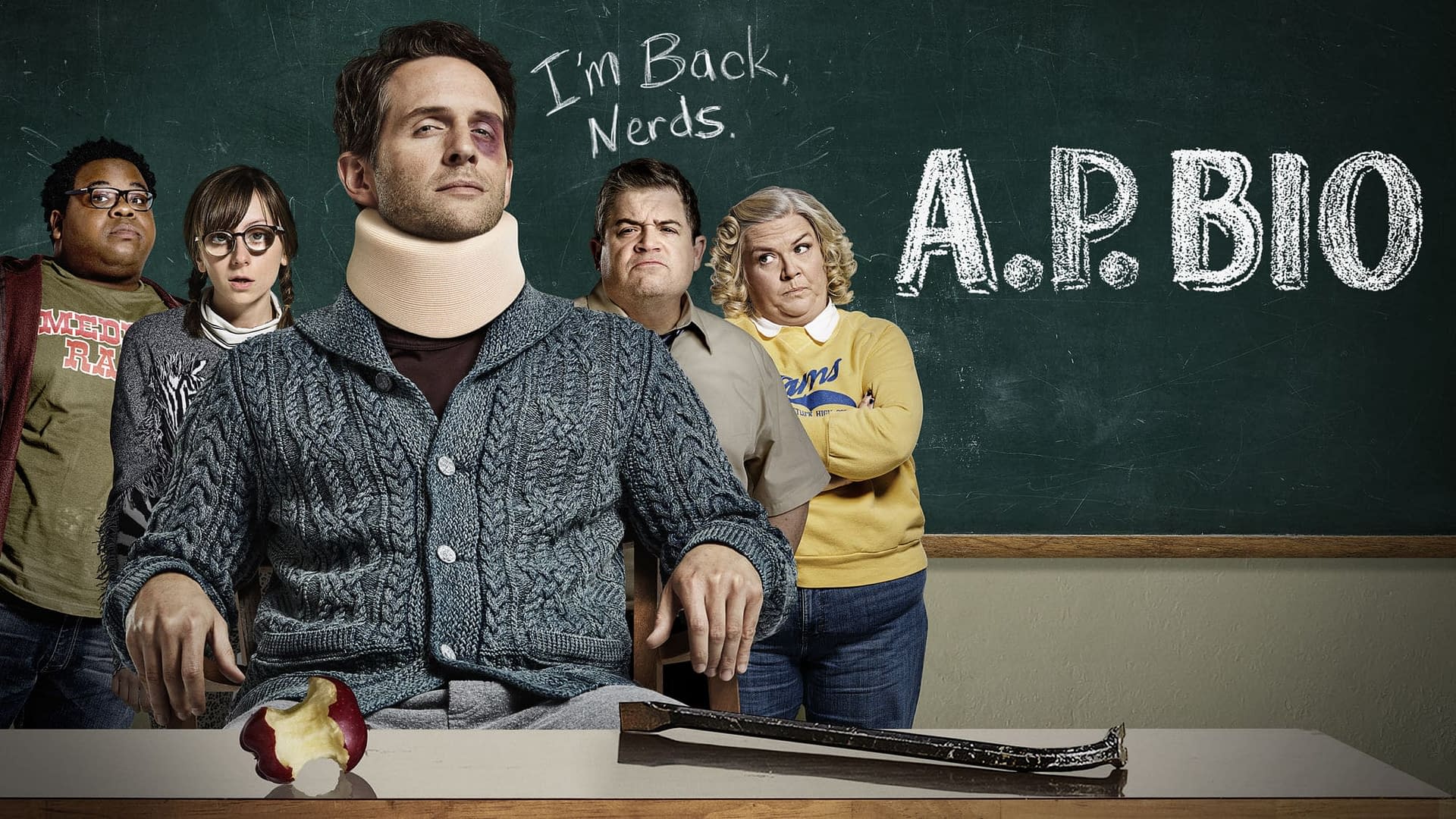 #24 – "A.P. Bio" (Hulu)
Putting cards on the table? I'm a huge fan of once-NBC-now-Hulu sitcom A.P. Bio. With a cast that includes Glenn Howerton, Patton Oswalt, and Paula Pell, as well as a young cast of guaranteed "future stars" like Aparna Brielle, Nick Peine, and Allisyn Ashley Arm, you would almost need to to purposefully sabotage a series like this for it not to work.
You'll notice I said, "almost".
Because the series lost a little "something" in the second season, almost as if it's trying to hard to win network approval at the expense of what made the first season so unique. So when it was cancelled, I was sad but not surprised – but I was pleasantly surprised when Hulu picked it up for a third season.
I wasn't surprised that it was picked up by a streaming service, because its delayed viewing numbers were always strong. I was surprised (and impressed) that A.P. Bio was the first comedy series that Hulu would attach its name to in a post-Disney deal world. So for Hulu, there's pressure for the show to succeed if for no other reason than to show that quality in programming will be maintained in a "Disney family" world – and it keeps them in the Howerton/Always Sunny business. For A.P. Bio – aside from keeping people employed – it's a chance to get back to first-season storytelling and to stretch those creative muscles in a more welcoming "sandbox".
#23 – "High Fidelity" (Hulu)
Speaking of Hulu and a "post-Disney deal world"… Zoë Kravitz's modern take on Nick Hornby's 1995 novel is giving us all the right feels for what we wanted and expected. Along those lines, as someone who worships the John Cusack 2000 film version? Kravitz doesn't owe that movie dick when it comes to how it approaches the novel. That said, I'm glad the series gives me the same vibe as the both the book and film – but with it's on swagger.
But the reason why I have this on the list is what the series represents in the ever-changing world of streaming. High Fidelity was originally intended to be a Disney+ series… you know where I'm going with this, right? That means nothing "worse" than PG-13 for High Fidelity to weave its tale – and that's just not going to do.
But once Kravitz came on board and the series began taking shape, a truth became painfuly clear: no way that's making it onto Disney+. But instead of stepping in and trying to force changes, "The Mouse" decided to shift the series to Hulu – which will now clearly be the new home for Disney's bloodier, sexier side. At a time when companies still find new places on their feet to shoot themselves, this was a win-win move: maintain Disney+'s mission statement, start building up Hulu's rep, and maintain good creative relations with artists.
https://www.youtube.com/watch?v=5QgJR4pAPlE&t=3s
#22 – "Space Force" (Netflix)
Based on (jokes on us) Trump's now officially-authorized "Space Force" branch of the military, the Steve Carell-starring Netflix series should be a no-brainer when it comes to success. Space Force is workplace comedy done in the style of NBC's The Office… from a decent chunk of the creative minds behind NBC's The Office (like Greg Daniels)… starring the lead from NBC's The Office.
But that's where things actually get a bit more complicated "big picture". Because while The Office pedigree helps open doors, it also dramatically jacks up expectations.
Where's my "Space Force" Pam and Jim?
Who's the "Space Force" Dwight?
Will Carell's General Mark R. Naird be nothing more than a space-travelling Michael Scott?
Carell, Daniels, the writers, and a supporting cast that includes John Malkovich, Ben Schwartz, Diana Silvers, and Tawny Newsome, need to find a way to keep some nostalgia in the air while also keeping viewers guessing.
And laughing.
Who knows? Could definitely see the show's success having an impact on a The Office reunion/reboot – good and bad.

#21 – Quibi
Okay, we know we're breaking our own format here – but Quibi demands it. On April 6, 2020, the short-form mobile video service comes to life – and it will be one of the greatest breakthroughs in the history of television… or join the ranks of "New Coke", MySpace, and attempts to make "fetch" a thing.
We stand on the side of "breakthrough" – for several reasons.
First, look who's backing it. Founded in 2018 by entertainment industry powerhouse Jeffrey Katzenberg and with corporate powerhouse Meg Whitman serving as CEO, Quibi hit the ground running with $1B and buy-ins from all the major Hollywood studios, including: The Walt Disney Company, NBCUniversal, Sony Pictures, WarnerMedia, Liberty Global, ViacomCBS, and Alibaba Group.
Second, look at the variety and creative forces behind the nonstop programming announcements. From Steven Spielberg-penned horror series Spielberg's After Dark to a new season of Reno 911!… from Curtis "50 Cent" Jackson's animated adaptation of comic book Trill League to a modern take on MTV's Singled Out… there's more than a little something on the service for everyone.
Third, the multi-tasking wannabe geek is an untapped market with a ton of potential. Forget binge-watching – sometimes, just watching a single episode is difficult. But smaller, more digestable "bites" of creative content? The kind that can be consumed on a lunch break or during a brief evening down time? That's an attractive option – and with the brand names attached, the viewers need very little "learning curve" to transition. You trust Spielberg's work? Then it should be a no-brainer watching his show here – at least Quibi hopes that's how you think.
Biggest problem? Is Quibi ready to handle the backlash to its success if it does work? Imitation may be the highest form of flattery – but not when it comes at the expense of the bottom line. A number of the studios backing Quibi also have streaming services of their own to promote, so Quibi's success could be just the thing for Disney+, Peacock, HBO Max, and others to start up their own library of short-form content.
Here's hoping Katzenberg and Whitman are already looking at Netflix's playbook…