NFL Round-Up – Blake Bortles Gets Nod, Julian Edelman And Spencer Ware Out
As the season gets closer, we're going to shift our NFL coverage a bit to pick up some of the quick stories in a round-up fashion. There was some big things that happened yesterday involving the New England Patriots, Pittsburgh Steelers, Kansas City Chiefs, San Francisco 49ers and the Jacksonville Jaguars… A week ago it looked like Blake Bortles days in Jacksonville were numbered as coach Doug Marrone gave Chad Henne the start for the third preseason game. Then Thursday night Bortles had a lackluster performance and the team's owner was talking about Colin Kaepernick. What a difference a day makes… Marrone has named Bortles the starter for the season. You look at the numbers and there was nothing in his performance the other night to win him the starting position, but Henne's performance was nothing to get excited about either and Marrone decided to stick with the incumbent. Bortles 46th consecutive start will be against the Houston Texans who he has played six times. In those games he has 6 touchdowns and 8 interceptions while getting sacked 24 times… the Jaguars have lost all six of those games.
Moving on up to the New England Patriots, Tom Brady's current favorite target might be done for the season. It's feared that Julian Edelman might have torn his ACL while playing against the Detroit Lions on Friday night. As with a lot of these injuries, it was a non-contact moment with Edelman planting his foot and trying to cut back against a defender. The wide-receiver will have an MRI this morning to know for sure. Edelman has been with the Patriots for eight years and has 436 career receptions (397 from Brady). He's been the top target in New England since Wes Welker left the team in 2013.
Another top player went down Friday as the Kansas City Chiefs believe that running back Spencer Ware has injured his PCL. He will undergo an MRI today to determine the extent of the injury that could put him out anywhere from 2 to 8 weeks. Reports say that his ACL is thought to be fine. Ware was the team's top running back last season, but they had some decent depth at the position with rookie Kareem Hunt that was drafted in the third round and veterans Charcandrick West and C.J. Spiller. Ware, a bruisder of a back weighing 229 lbs, had 921 rushing yards last season with another 447 receiving.
Le'Veon Bell has confirmed Friday night that he will be reporting to the Pittsburgh Steelers on September 1st. The teams leading running back has yet to sign his franchise tender of $12.1 million. He was tagged after he and the team failed to come to terms on a contract extension. Most of his team has supported Bell in his decision to skip camp, though a few have gotten tired of being asked about it by the media.
The San Francisco 49ers have cut 33-year old linbacker Ahmad Brooks. The two-time pro-bowler was with the team for nine years, second longest tenure behind Joe Staley. Brooks was beaten out for the starting position by third-year player Eli Harold. Though he is coming to the end of his career, Brooks isn't there yet. The veteran player will likely be picked up by a team that needs depth in their linebacking corps.
Coming back around to end with the Patriots, here's a sign that Bill Belichick is not perfect. The team traded with the Carolina Panthers earlier this year for 2014 second round defensive end Kony Ealy, but it seems the team may already want to move on. Ealy flashed well in the 2015 Super Bowl against the Denver Broncos and the Patriots wanted him to take over the position recently vacated by the now retired Rob Ninkovich, but reports say that Ealy just hasn't been fitting in with the team. He is mostly playing with the back-ups and the team is said to be looking for a trading partner. The Patriots aren't expected to get much in trade if they find a partner. The Panthers used the second round pick they got in the initial trade to draft offensive tackle Taylor Moton out of Western Michigan who is now pushing for a starting job.
---
---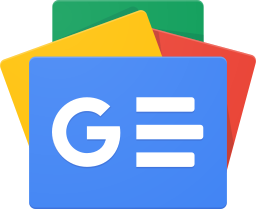 Stay up-to-date and support the site by following Bleeding Cool on Google News today!