Terrell Owens to Skip Pro Football Hall of Fame Induction Ceremony
The greatest individual achievement you can obtain as an NFL players is induction into the Pro Football Hall of Fame. Inclusion among the best to ever play the game is an honor that most players only dream of. This year, one of the former players to be selected is Terrell Owens.
A third-round draft pick of the San Francisco 49ers in 1996, he also played for the Philadelphia Eagles, Dallas Cowboys, Buffalo Bills, and Cincinnati Bengals in his 15-year career. Owens ranks third in receiving touchdowns with 153, second in receiving yards with 15,934 and eight in receptions with 1,078. All of which makes him a new Hall of Famer this year.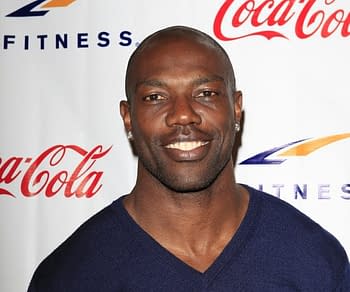 If you asked Owens though, he'd probably tell you he should have been one last year or the year before, when he first became eligible. He criticized the board of selectors after being passed over the previous two years.
To a lot of people's surprise, Owens has declined an invitation to attend the induction ceremony. He made the announcement in a statement today:
While I am incredibly appreciative of this opportunity, I have made the decision to publicly decline my invitation to attend the induction ceremony in Canton. After visiting Canton earlier this year, I came to the realization that I wish to celebrate what will be one of the most memorable days of my life, elsewhere.
He has let the Hall of Fame know and will announce when and where he will celebrate his induction at a later date.
I wish to congratulate all past, current and future inductees. It is quite an honor to be part of such elite company. This honor is something that I will cherish forever.
Also being inducted this year are Ray Lewis, Randy Moss, Brian Urlacher, Brian Dawkins, Bobby Beathard, (contributor) and seniors committee nominees Jerry Kramer and Robert Brazile.
The official ceremony is set for August 4th in Canton, Ohio.